Lululemon exec on being out and authentic at work
In partnership with myGwork
By Zoë Schulz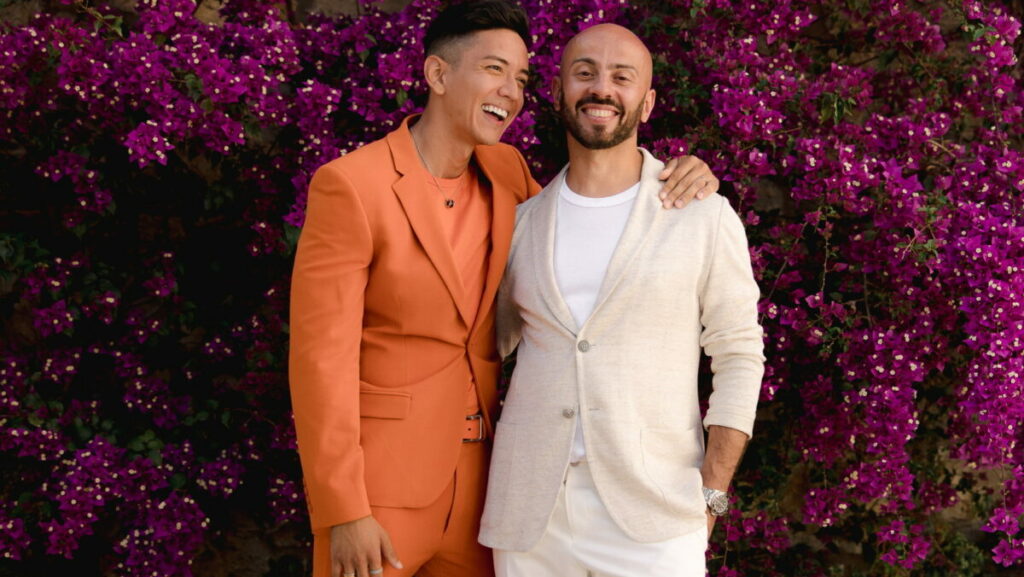 "I've always believed in the concept of authentic leadership, and you cannot be authentic if you're not yourself, and in my case, I wouldn't be myself if I wasn't out." Meet Luca Simonazzi, vice president of financial planning and analysis for the international business at lululemon. Luca has worked his way up to the top of his career path – and throughout his journey, has remained dedicated to authenticity and showing up as himself in and outside of his workplace.
Desire for adventure
Growing up in a rural Italian village, Luca's world may have started off small, but his desire for travel and adventure has led him around the world. This started when he moved to Milan for university, followed by short stints in the Netherlands and Chicago, before moving to the UK, where his career in investment banking began. Moving from an analyst to associate, he slowly climbed the financial career ladder, until 2008 – the financial crisis hit – and just like that, his career as he knew it, was over.
Suddenly let go, without a backup plan, Luca describes this as one of the most important moments in his professional life. Left to wonder what he wanted to do next, this led him on a new path, applying for an MBA at the London School of Business and then an internship at Adidas which turned into 11 years at the sportswear company – spanning five roles in four different countries.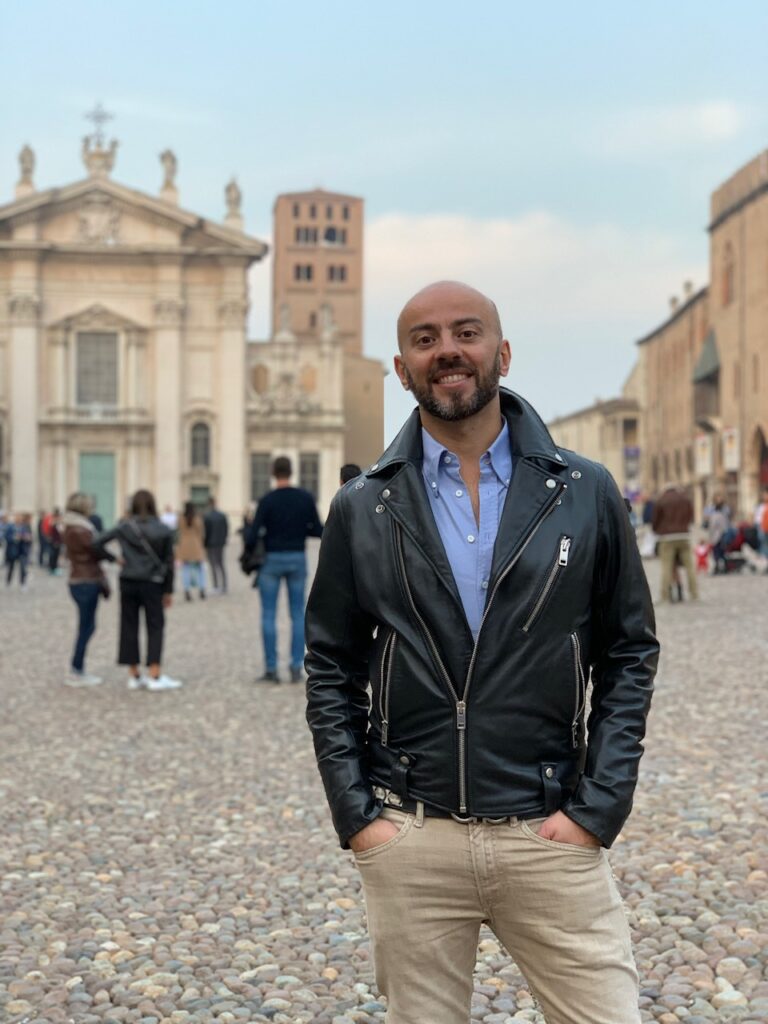 "Coming out in the workplace back in 2006, the world was in a very different place", shares Luca. Employee resource groups were starting to emerge, but the focus we now see on diversity and inclusion was very much at its infant stages. At the start of his career, Luca kept his identity hidden, admitting it was a struggle, with the constant dodging of questions and lying about his weekend plans becoming exhausting. This is why after coming out in his MBA application, he has been adamant in his openness and visibility ever since. Luca explains after coming out, he made sure he brought up his identity in job interviews, because if he knew a manager wouldn't be comfortable with this, he didn't want to work there.
"I'm gay, so I need to know that my future manager is comfortable with that"
"The more you grow in your career, the more the company is not only choosing you, but you are also choosing them. You want your team to be comfortable not just with how you perform and deliver results, but also with who you are. In my case, I'm gay, so I need to know that my future manager is comfortable with that. Then the more my career grew – for example, I was CFO in Argentina, then in Brazil, then CFO for the Latin American region – the more visibility within the organization I received, and I realized it's really important that I use this to start giving back to the community."
Luca's visibility as an LGBTQ+ leader, no matter the company he is working for is a part of this commitment. Now vice president of financial planning and analysis at lululemon, he leads its finance team across the international business, including Europe, Middle East, China, Asia, and Australia. With a team of 30 people across multiple continents, they lead on the company's financial strategy, planning, and support other commercial teams and projects across the business.
Global role
It's a role that's already taken Luca around the world – having spent two weeks with his team in Asia where he managed to visit 25 stores and stop by Beijing, Shanghai, and Hong Kong. Alongside his financial role, diversity and inclusion within his team and across the business is a priority to Luca. As a member of the LGBTQ2IA+ network he sees the merit they bring to the workplace and always advocates for and sponsors the events they organize.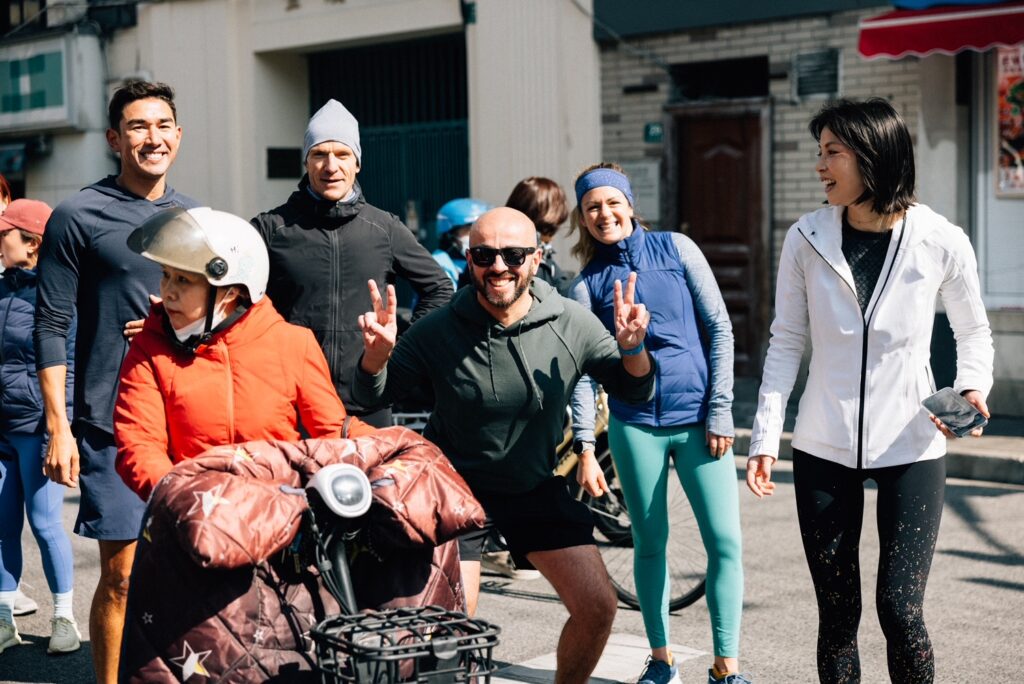 For example, Luca recently spoke on a panel alongside his colleagues at lululemon's Regency Street store, discussing Pride and inclusion. There is immense value in employee-led initiatives, he adds, which help promote change both within and outside of the organization. This makes for a more inclusive environment for both their employees, as well as customers – who they call their guests, a constant reminder that no matter where in the business you operate, you all play a role in welcoming people into the lululemon community.
Importance of action
It is this motivation to promote change both within and outside of lululemon that you see throughout the company's work to push for equality. The business even has an 'IDEA team,' with regional reps around the world, standing for Inclusion, Diversity, Equity, and Action. It's the word 'action' that Luca explains holds key importance to him – many organizations get the awareness part correct but forget action – the need for tangible actions to spark change is a vital ingredient that cannot be understated.
"When a guest walks in the doors of our store, I believe ultimately they want to see themselves represented," Luca remarks. There is also no uniform for store employees, which he explains encourages freedom of expression. Everyone is encouraged to dress in a way that fits who they are as a unique person and individual.
"I wouldn't be myself if I wasn't out"
Freedom of expression and the ability to show up fully as yourself is something by which Luca leads by example. Showing up authentically, allows him to connect with his team and adds to their success. "I've always believed in the concept of authentic leadership and you cannot be authentic, if you're not yourself. And in my case, I wouldn't be myself if I wasn't out. I have often seen leaders who show up and wear a mask, so they are a certain leader at work, then a different person with their friends and in their personal life. I believe that ultimately, in any industry, what makes a difference is having a winning team that connects – but how can you connect to your team if you are wearing a mask?"
This links hand-in-hand with the wider work the business is doing to create community and wellbeing. Wellbeing goes further than just the physical, Luca explains, but mental wellbeing too – both for their employees and guests. With a mental health support line available for all employees, plus mindfulness and wellbeing seen as a priority. Luca remembers one of his first impressions of lululemon was from attending a senior leadership meeting with almost 100 in attendance that started with a yoga session, whereas he was used to such environments being more formal, the priority to wellbeing made him realize he was in the right place.
"At lululemon, employees truly feel supported"
"People can be so afraid to talk about mental health or accessing support, but I feel that at lululemon, employees truly feel supported and that there are tools available to manage their mental wellbeing. I really feel that from my experience, we are a company at the forefront of this, and people are open to sharing their own experience with mental health and actively breaking down taboos we still see in so many other areas of society."
Settled in the UK
Having visited over 40 countries and living and working in many, Luca's now settled down in the UK with his husband and two dogs, a German shepherd, Bella and an 11-year-old golden retriever, Tyler. In London, he's found community and brings the values he stands for at work into his personal life too – centering wellbeing, inclusion and continuing to do what he can, to spark change for a fairer, more equal world.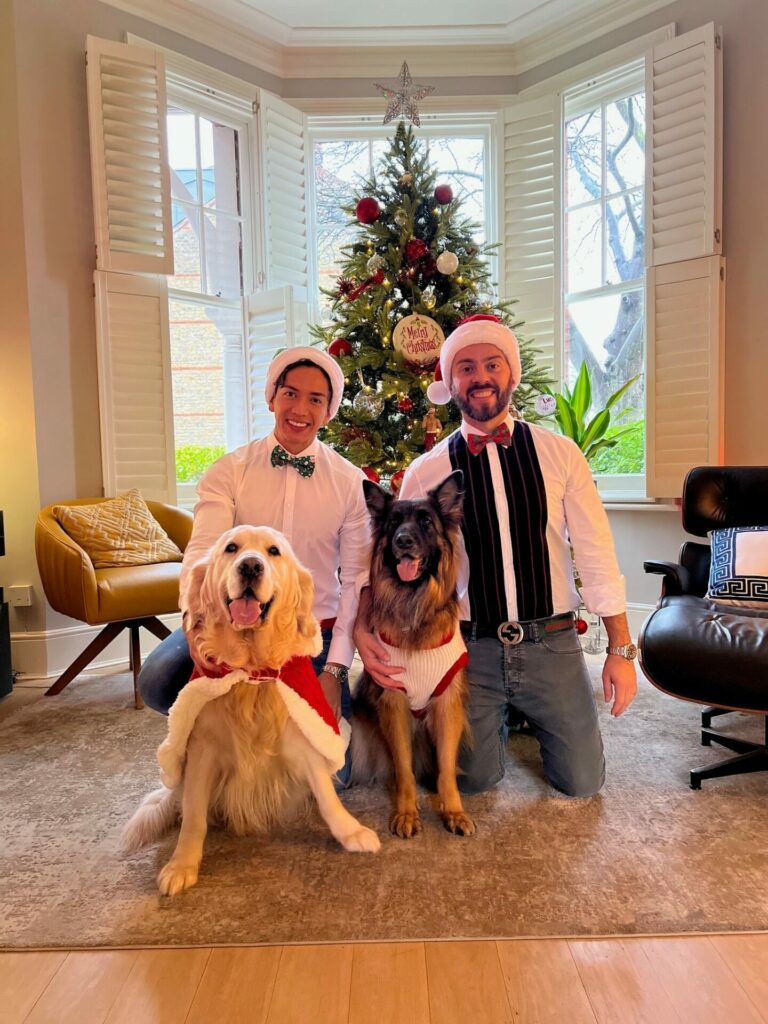 "I feel that as a member of this community, everyone should give back something. Once you are in the right place, with yourself and with your mental health, you should do what you can to make things easier for the future generation, that's how we all work towards making the world better."
lululemon is a proud partner of myGwork, the LGBTQ+ business community. If Luca's story inspired you, come join us! Browse our site today to find an open role near you.