IT engineer Sheryl on coming out at work: 'Support improves productivity for everyone'
In partnership with myGwork
By Zoë Schulz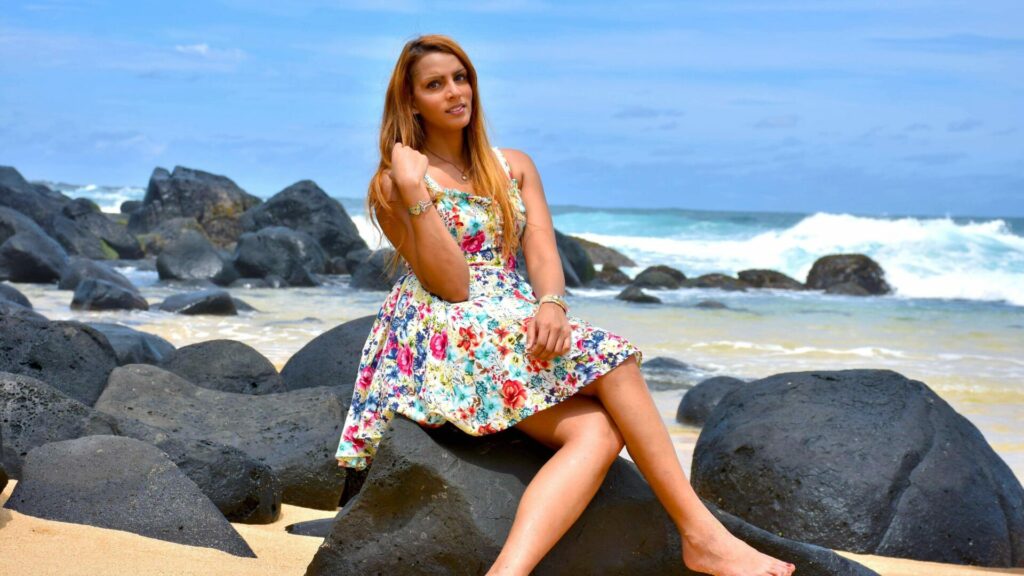 Sheryl, IT infrastructure engineer at Checkout.com, spoke to Zoë Schulz from myGwork about trans rights in Mauritius, allyship and the support she has found in her workplace community.
Sheryl starts the conversation by enthusiastically sharing that she is a complete geek and goofball. As a child, anime and cosplay were a place of solace and a safe space to explore her gender identity. However, gender exploration was not encouraged or even seen as an option while growing up in Mauritius.
While Sheryl feels immense privilege having grown up on the beautiful tropical island, she explains that Mauritius remains a very conservative place. "You have to hide every aspect yourself if you're not conforming to what society is expecting." The lack of visibility and acceptance of LGBTQ+ identities often made for a lonely childhood.
Discovering who she is
"I was really scared growing up. There were lots of transphobic and homophobic jokes which pushed me into my own bubble," Sheryl shares. With no internet access until the late 1990s, researching or finding others like her was near impossible. "I didn't think I was normal." It was only in her late teens when she discovered the term transgender and realised she was not abnormal at all. "I didn't have any role models, but in the end, I became my own role model."
Studies mark turning point
University life in Melbourne, Australia was difficult for Sheryl. Battling dysphoria and depression left her suicidal and pushed her to the edge until she finally sought professional help and began transitioning. This marked a turning point in her life. "I felt reborn and I can say I've been shining from then on," she states.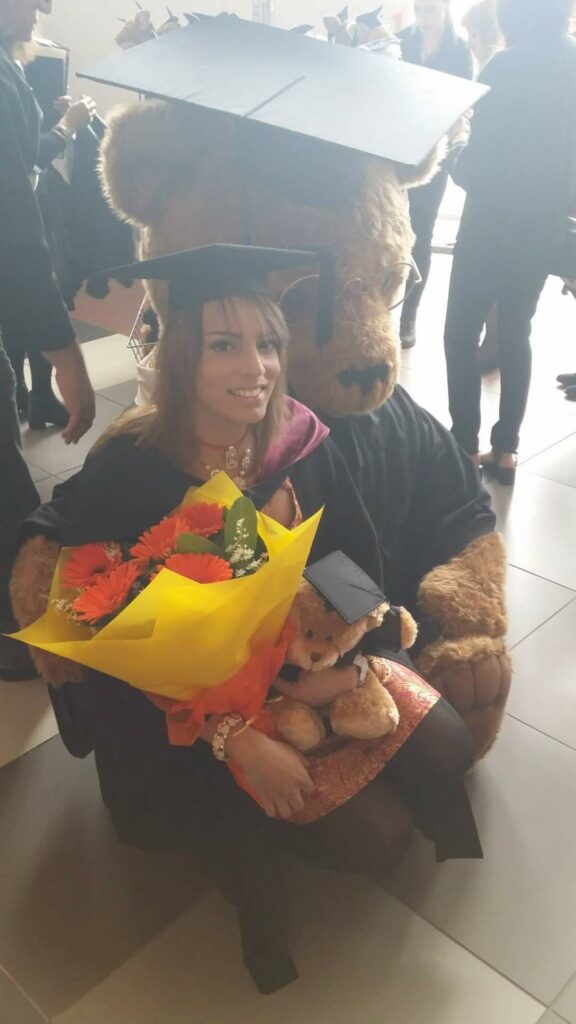 It was at this time that Sheryl also found her chosen family of friends who accepted her wholly as she was. "The day I came out, it was my birthday. I stood up and said 'I'm coming out as transgender.' My friend shouted 'It's about time' from the back of the room." For Sheryl, this acceptance allowed her to fully step into herself.
Returning as herself
After transitioning in Australia, Sheryl knew that returning to Mauritius could not mean returning to the closet. "People here make jokes about trans people, and there are a lot of stereotypes. This is why I want to break those stereotypes. I've was lucky to transition in Australia. So, coming back to Mauritius I had already transitioned, and I don't really care what people think, because I'm myself."
While coming out at home was not easy, Sheryl is grateful that her mother has become one of her biggest supporters. However, continuing her transition in Mauritius brought hurdles. Anti-LGBTQ+ laws remain due to the conservative government and a small but vocal opposition to change. Officially changing her name took a gruelling year and a half.
Finding pockets of acceptance
Facing adversity for simply being herself, pockets of acceptance became lifelines for Sheryl. Her mother accompanied her to doctor's visits and became her strongest ally. She also found this acceptance in her workplace at Checkout.com, which authentically supports employees regardless of identity.
At Checkout.com, "You always have support and people that care. You have visible allies, you can feel like people will show up, community is important, and people are visible in their allyship," she explains. When Sheryl came out at a company event, "everyone was so understanding and happy," she says, adding: "This support improves productivity for everyone."
Sparking change in Mauritius
For Sheryl, allyship often simply comes down to respecting the person in front of you. She hopes that through allyship, empathy and sharing stories, change can slowly happen across Mauritius, perhaps one conversation at a time.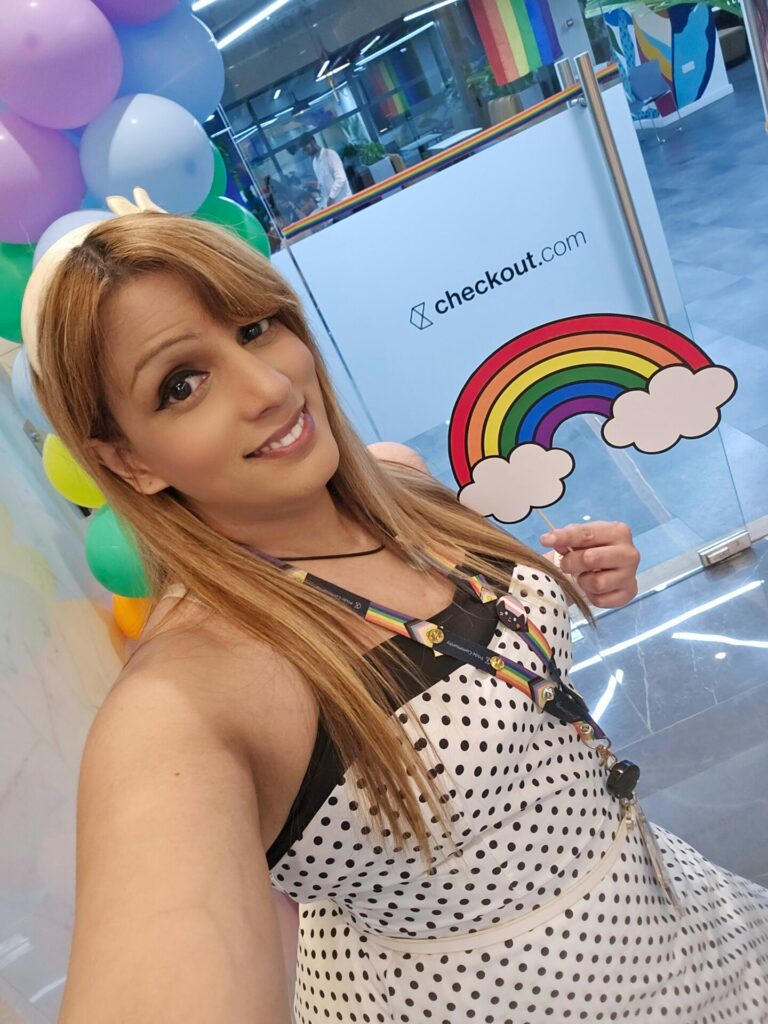 Though her journey has been difficult, knowing herself and speaking her truth has allowed Sheryl to become the role model she wished for but never saw. "Being open to myself has helped me to remain sane, because I went through a lot. The moment I opened up, and was completely honest with myself, a floodgate of emotions also opened up, but you just have to follow yourself, because you can achieve much more being yourself."
Her hope is that if transgender people in Mauritius can access better education, mental health support and medication, it will make a monumental difference. "There are many different transgender people in Mauritius, and I want people to open up and see the human part of our community."
Checkout.com is a proud partner of myGwork, the LGBTQ+ business community. Join Sheryl and the team at Checkout.com: take a look at current job opportunities.