Zara Larsson on her new LP, working with MNEK, and starring in her first film: 'I just thought, f**k it'
Exclusive: "If MNEK ever has time to spend, spend it on me, baby!"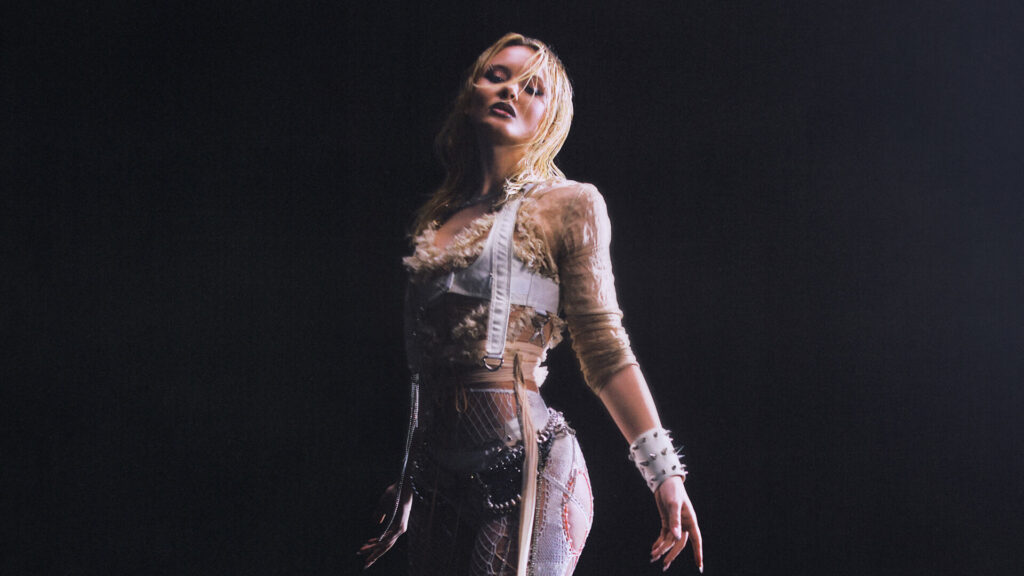 Swedish pop queen Zara may only be 25-years-old, but she's got a seriously impressive career in the bag already.
She's just recently dropped brand new single 'End Of Time' alongside a stunning, coming-of-age themed video, following the success of hit single 'Can't Tame Her' back in January.
But with another tour and album on the way, it's all go for the Swede, who's about to make her acting debut.
Zara will appear in Netflix's upcoming 2024 film, A Part Of You, and says she has dreams to direct in the future too.
In what's proving to be a very busy 2023 for the star, she found some time to catch up with Attitude about her career to date, teaming-up with MNEK again and, of course, her deep love of Eurovision.
Attitude: Hi Zara! This year's already been so busy for you. Two singles released, and more on the way, presumably leading up to an album?
Zara: I've had a great year so far, I feel like I started off really strong, with 'Can't Tame Her', which set the tone for this year for me. The topic of the song, it makes me feel confident and fiery! That led into the song that I've just released, 'End Of Time'. An album is definitely coming out. I'm busy and I'm loving it. I've been missing doing things a lot, travelling and meeting people. The festival summer last year was the first main shows back post-Covid. But this year feels like we're really back, and I love it. I was just spending a lot of time in LA just finishing up the album. I have a great year ahead of me.
'End Of Time' has only just come out, what's the reception been like so far?
Zara: I feel great. I love the song and singing it, it has a very nice story attached to it. There's no right or wrong in thinking what the video represents, but it's definitely a younger version of me, or just a young girl who has big dreams and goals and is in her room dancing, just escaping reality. Everybody who's seen the video and heard the song loves it. I always want all my songs to go straight to number one. That's a really hard thing, but you have to work towards it. I really believe in the song and in this album, it's amazing. I'm having so much fun releasing [End Of Time] and singing it and getting people to hear it. I feel really good so far.
How do you feel this is different from your last album, Poster Girl? You hint at it being a more personal record.
Zara: Definitely in the way I've been writing it, with a smaller group of people, it's allowed me to open up a little bit more and not be so shy in my opinions and just express my creativity. I've been learning a lot about me in that process and what I like and what I don't like. It's definitely more personal. I allow myself to be a bit still and vulnerable. I don't think I gave space for that on Poster Girl. That was more pure pop. This one has definitely some high highs and low lows. Not low in the sense of quality [laughs]! But emotional lows, it's a little all over the place, which I love. It's very me.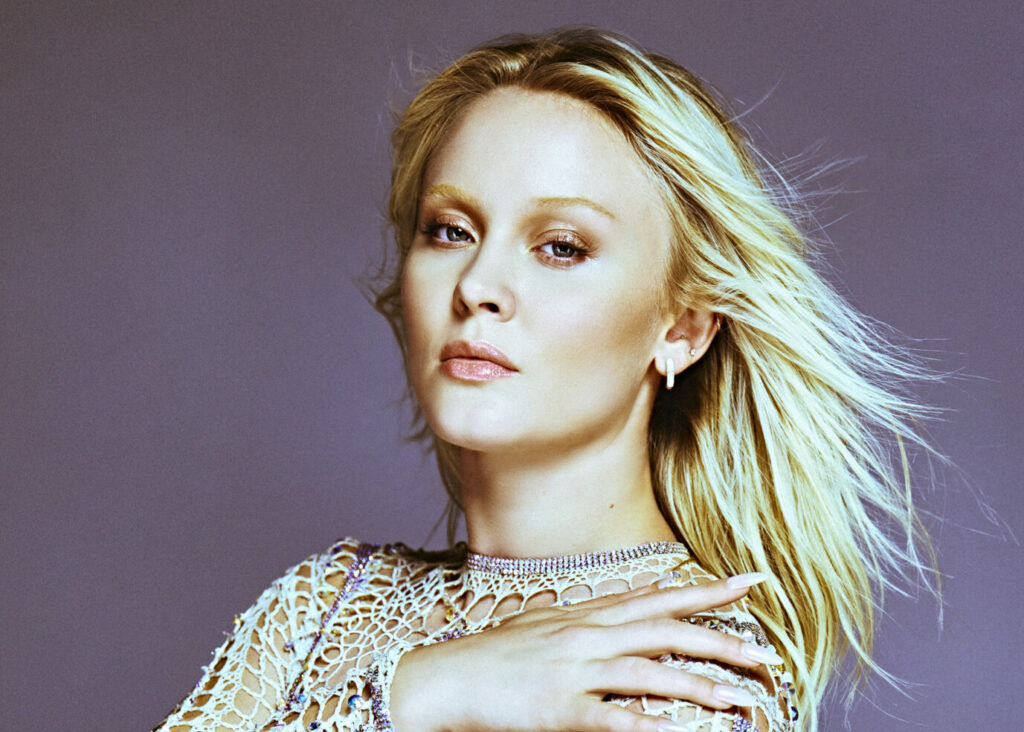 I was so pleased to see you working with MNEK again on this record, how nice is that for you?
Zara: It's amazing. He's a busy bee though. I'm trying to track him down and say, 'Please can you give me some time?!' He's just the best person, hands down my favourite writer. We have such good chemistry. His taste is just so good too. He's extremely creative. When we did 'Ain't My Fault', we did that, I'm not kidding you, in like 15 minutes? Well, I have to say he did it, I just went, 'yeah, that's great'. He's so fun, and MNEK if he ever has time to spend, spend it on me, baby!
He's obviously been a huge influence within your career so far. But are there any other queer artists who really inspire you? Anyone you'd really love to work with?
Zara: I mean, I do love Kehlani, she's one of my favourite artists. Alma, I really like her, she's so good at writing pop bangers. I love her voice. Troye Sivan is also amazing, so good. Who else is out there being amazing and gay? Actually, I would just love to have another song with MNEK, I really, really would love for us to do a track, a part two [of Never Forget You]? It would be sick. I'm gonna start with those four!
You're about to make your acting debut in Netflix film A Part Of You, how did that come about?
Zara: I've been wanting to do that for such a long time. It goes hand in hand with performing, and an easy thing to do once you've started doing music. I've had scripts sent to me over the years, but it's always, like 'you're playing a pop star', but I didn't really want to do that. When this script came to me through my really good friend, I was so moved. She asked me if I wanted to audition for it and I did.
A Part Of You is a really good place for my acting debut. It's a beautiful movie. I haven't seen it yet, because we're doing it now, but it feels like it's gonna be stunning. The picture is beautiful, visually, it's really nice. It's a good story. It's inspired by real events. It's sad, it's really dark, but it's also very hopeful, not too heavy. Just like life. I wanted to do drama, if I was going to act, I wanted to feel serious and feel like I'm pushing myself a little bit and trying something completely new. I'm really, really excited. I've been thinking about it for a long time, then I had this opportunity. I just thought, 'f**k it, I'm just gonna do it'.
Would you be open to anything else alongside acting?
Zara: I would be very interested in to moving towards directing. It would make more sense to do my own music videos, but it's really hard to; I've tried. When you play it back, it takes a lot of time. I'm very interested in creating something visual. I love to write songs, and would love to produce them. Producing is so overwhelming to me for some reason. I have an easier time visually imagining something than imagining hearing a song. I can write the text and I can write the melody, or create like the track. But who knows? I would like to be creating what I do more. I want to be in control of that.
There's so many incredible women in pop right now, Dua Lipa, Charli XCX, the list goes on. How do you feel to be in the same space as these amazing artists?
Zara: It's great. Pop music has always had really strong women, that's a big part of why I love pop. It's always been very female dominated. It's great to have those peers because they're so inspiring and they're doing such amazing things. It's sad to see fan pages f**king beefing with each other on Twitter sometimes, because we're all friends! The artists are all supporting each other, they're not beefing like that. People are very supportive. It's just nice to see women winning, I love that. We have a good history in pop music of being pioneers of the next sound or the next wave of pop; women have been doing that. Even just to be a little small part of it feels great. To be in the conversation of pop feels like a very big privilege to me.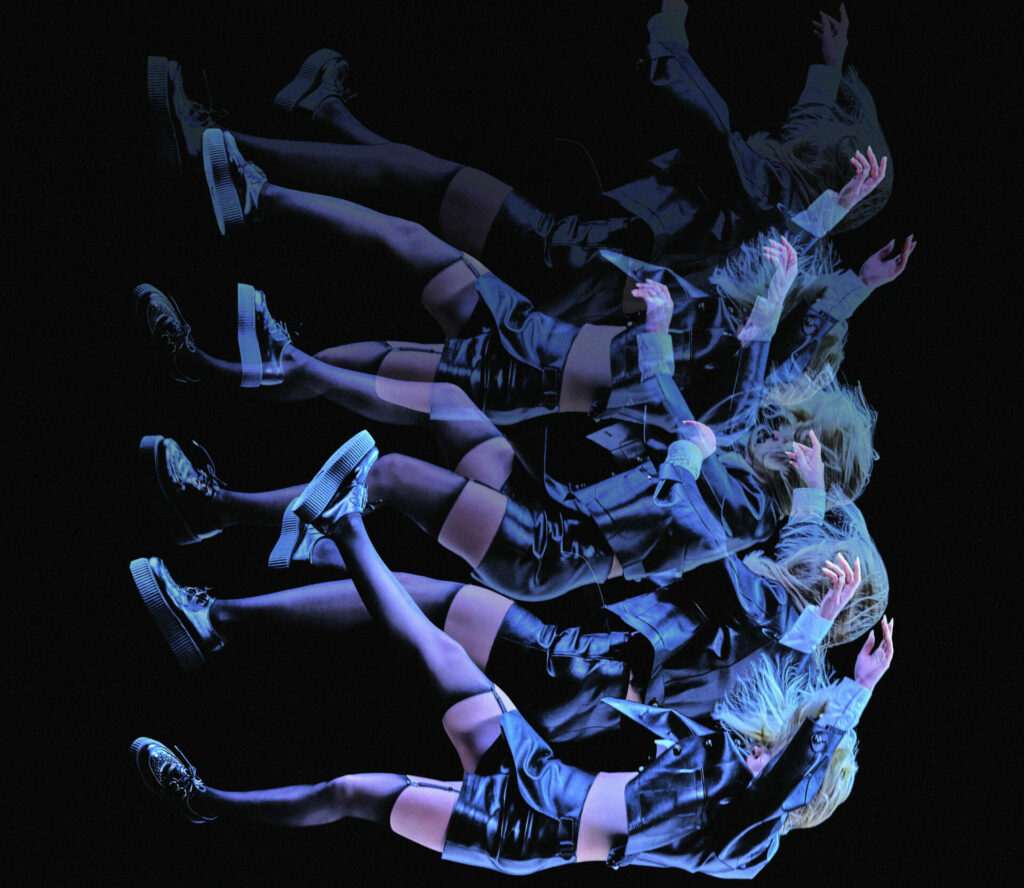 We can't not mention Eurovision, a win for Sweden! I take it you're a fan?
Zara: I'm a huge fan of Eurovision and Melfest, which is just Swedish culture. It really is. Everybody's watching it, because it's so fun. It's just the show of the year. It's so fun watching, and I would love to be part of the interval act next year. I don't know if I would be up to compete in the competition. But I watch it every year with my whole family and my friends. It's a huge event and I'm so happy for Loreen. I feel very proud to be a Swede. We take that s**t so seriously. It would be quite weird if we didn't win, or at least get some of the top placements, because we love it.
Would you ever want to work with Loreen? We'd love that.
I would definitely. She's very calm, down to earth. She's a very special artist and she's always had such a clear vision of what she wants to do, and how she wants to do it. I love the fact that she's not your typical Eurovision act, or Melfest act. She's very artistic and a little left… experimental. Loreen uses her platform to showcase what she likes and what she's about, which is very smart. The crowd is big and she sticks out from the rest of them, just being herself in that competition. I think it's really cool.