Stephen Sondheim's Old Friends review: A heartfelt eulogy for a theatrical legend
Bernadette Peters is the cherry on the top of a delicious show
By Simon Button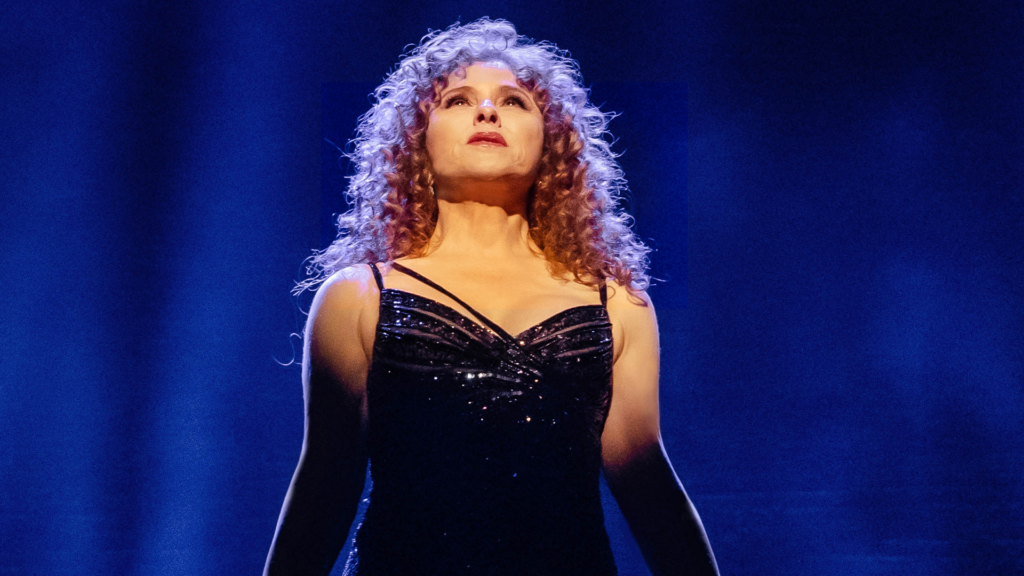 As a tribute to a true titan of musical theatre, Stephen Sondheim's Old Friends is an exquisite gift. Originally planned during lockdown, it was intended as a follow-up to previous revues Side by Side by Sondheim and Putting It Together and was still in development when Sondheim suddenly passed away in November 2021. Performed as a one-off in May last year, it was a poignant reminder of the man's unequalled genius. Now back for a 16-week-only run, it's been slightly retooled but remains a heartfelt eulogy for a theatrical legend we'll never see the likes of again.
Affectionately and fluently directed by Matthew Bourne, a master of movement who keeps things merrily rolling along, this version is lighter on marquee names than the one-off gala. No Judi Dench. No Helena Bonham Carter. No Rob Brydon. No Damian Lewis. No Michael Ball. No Julia McKenzie, either, although she's collaborating with Bourne on the production and was in the audience on opening night. As were most of the above, minus Dame Judi, Brydon, and Lewis.
"The guys here are all great but the ladies steal it"
The cast here boasts Bonnie Langford, gamely doing the splits, then pretending to struggle getting back up when she's clearly as fit as a fiddle. She also belts out 'I'm Still Here' with all the gusto of a true showbiz trooper.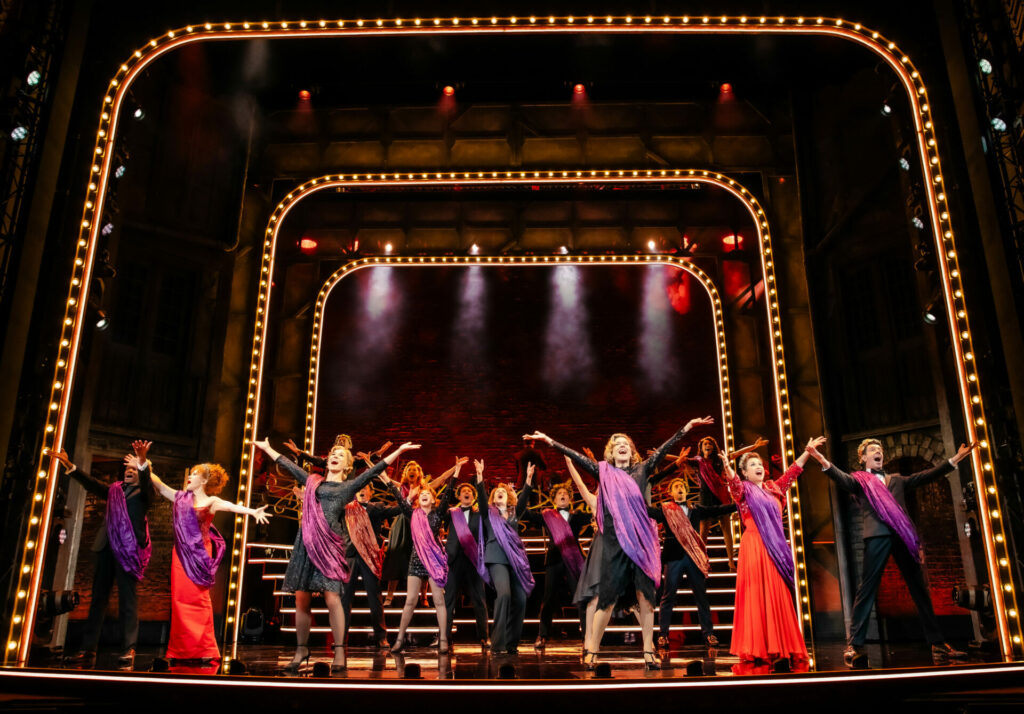 The original Miss Saigon, Lea Salonga is sensational, whether tenderly caressing the melody of 'Loving You' or camping it up as Mrs Lovett opposite Jeremy Secomb's menacing Sweeney Todd. Janie Dee, Gavin Lee, and Joanna Riding aren't household names but they're well-known to theatregoers. As is Clare Burt, who tears into a drunken rant 'The Ladies Who Lunch' with relish.
Add in a revelatory turn by Bradley Jaden as an incredibly sexy Mr Wolf and sterling work by the likes of Jac Yarrow and Jason Pennycooke and you've got one helluva cast.
Have I forgotten anyone? Oh yes, Bernadette Peters! The Broadway icon and Sondheim favourite is the cherry on top of a delicious show. She brings cracked-voice emotion to 'Send in the Clowns' and 'Losing My Mind'. She's also hilarious as the knackered trumpet-blowing vaudevillian in 'You Gotta Get a Gimmick'.
"Sondheim is in an altogether different class"
The setlist is just shy of 40 numbers, which I very much doubt would work if this was a tribute to Andrew Lloyd Webber. Unlike a lot of Sondheim purists, I'm not a Lloyd Webber-phobe but his scores are often repetitive and he's a showboater.
Sondheim is in an altogether different class. He prided himself on making the music serve the story and, as both composer and lyricist, his works explore adult themes in probing, complex ways. Even Into The Woods, which is the closest he came to writing a kids' show, turns dark and disturbing. As this revue underlines magnificently, he also wrote wonderfully for older women. The guys here are all great but the ladies steal it.
Stephen Sondheim's Old Friends is at the Gielgud Theatre, London, until 6 January. Get tickets here.