In a world that seems to be regressing more towards extreme traditional values with each passing global election, Yungblud is the musical renegade disrupting the ominous creep of cultural conservatism.
With his no-holds-barred brand of oft-politcal pop rock and gender-fluid fashion, the 21-year-old from Doncaster – real name Dominic Harrison – speak directly to Gen Z and millenials frustrated bu the current state of affairs.
As he leads Attitude's September Style issue – available to download and to order globally now – the 'Hope for the Underrated Youth' singer opens up about being part of a generation who are refusing to be boxed in by traditional conceptions of gender and sexuality.
"I am more straight. [But If] I walked down the street and met a fucking bloke tomorrow, or a trans person, you never know", he says.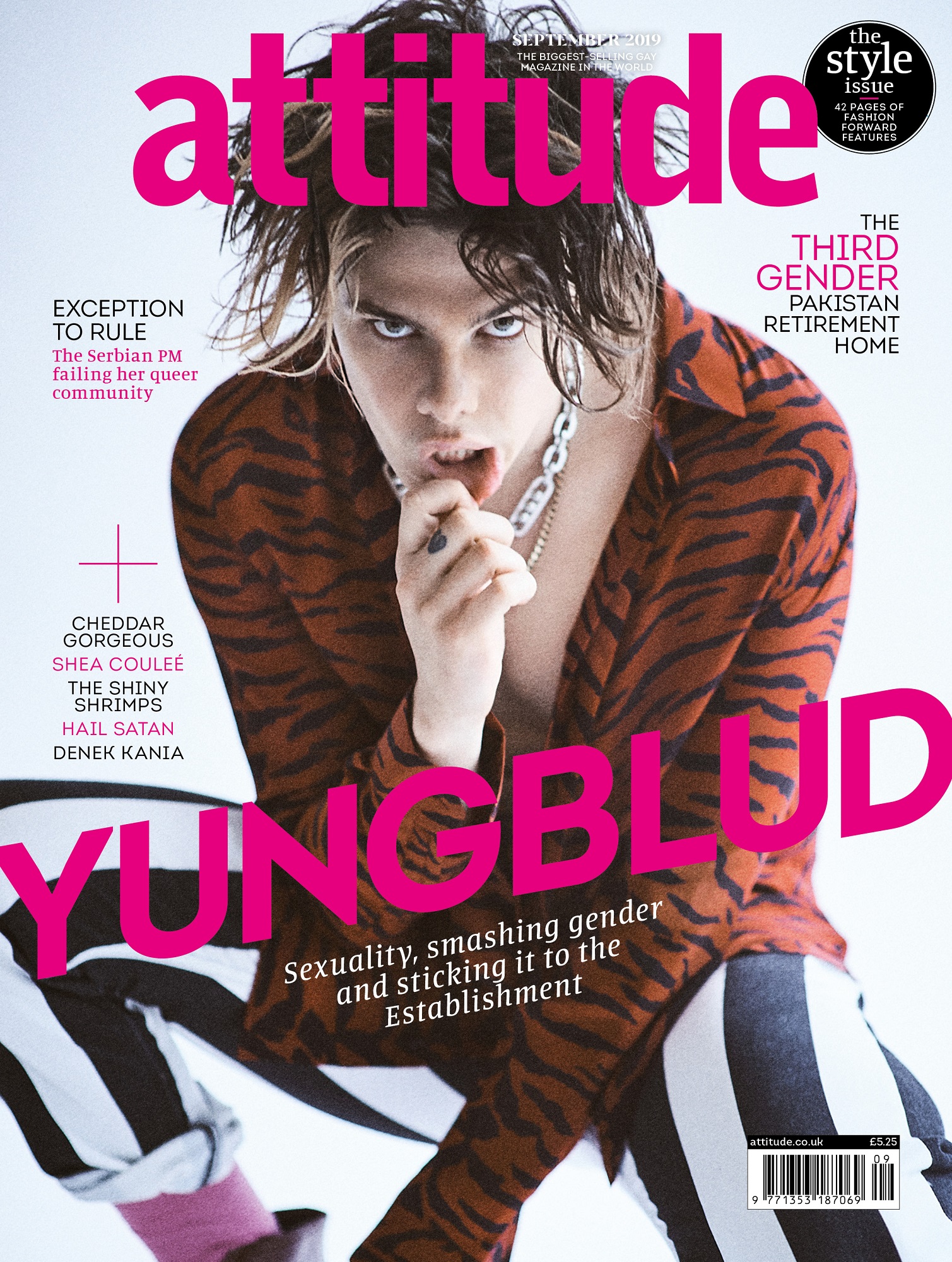 Yungblud, shot by Oliver Yoan exclusively for Attitude's September Style issue
"It's about connection. I'm very fluid about it."
Championing individuality and freedom of expression, Yungblud's persona is a musical one-finger-salute to what society expects – nay, demands – of us.
"That's why I fucking wear a dress on stage," he explains. "We've been brought up with such boundaries: woman wears dress, man sees woman's curves, you can make baby.
"Western civilisation put women in dresses and men in trousers. Before that, in medieval times, every fucker wore a dress.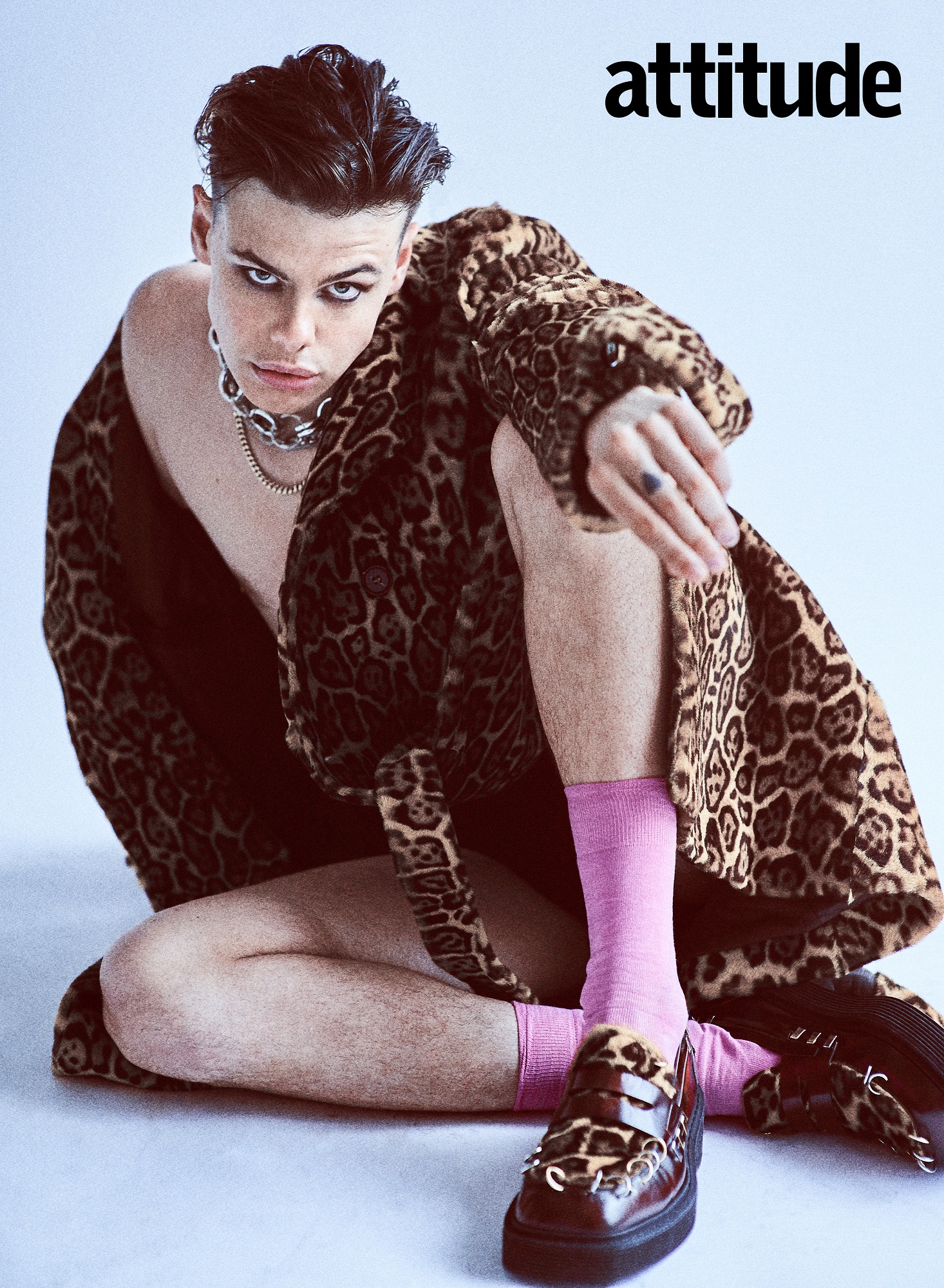 Photography: Oliver Yoan
"I wake up one day and want to look girly as fuck, and I'll wake up the next and walk out of the house in a Fred Perry polo shirt looking like I'll beat the shit of out you.
"I'll be Anita from West Side Story then suddenly transform into Liam Gallagher."
He adds: "I came to London to be liberated, to be able to paint my nails, to fucking try sex with a guy, to try everything, to fulfil my fantasies and figure out who I am".
As Yungblud leads the charge for change in our new September issue, out model Denek Kania also appears on a special edition second cover, as he lifts the lid on life both on and off the runway.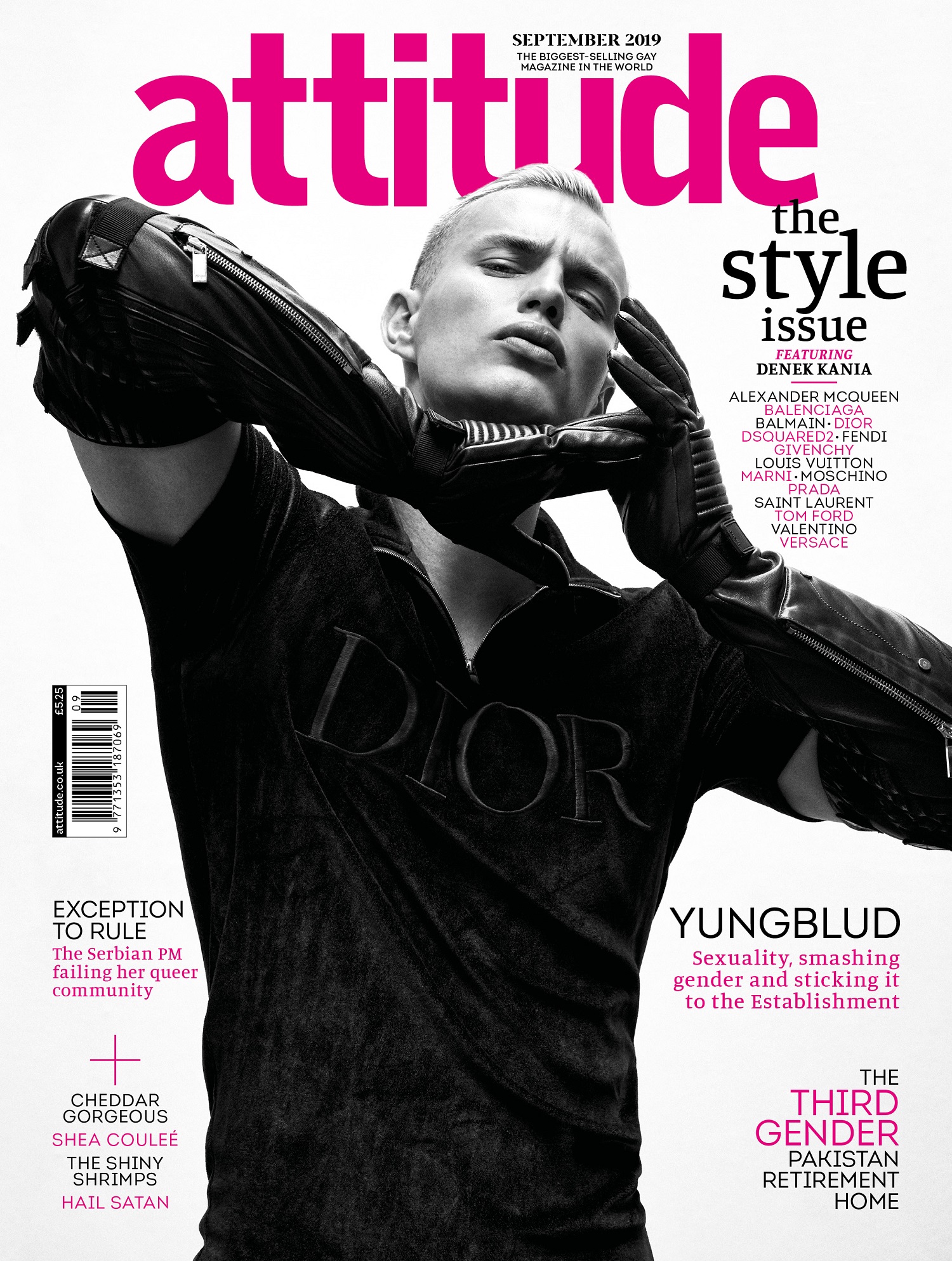 Denek Kania, shot by Kosmas Pavlos for Attitude's September Style issue
Elsewhere, It: Chapter Two star Taylor Frey opens up about his LGBTQ role in the Steven King-inspired sequel, former rugby pro Dan Tai talks health and fitness in Active.
RuPaul's Drag Race star Shea Couleé is also on hand to answer our burning questions in Big In a Wig, and we speak to the directors of this summer's feel-good gay comedy The Shiny Shrimps.
Meanwhile, we find out how members of The Satanic Temple are offering a surprisingly LGBTQ-inclusive religious outlet, and also report from the groundbreaking retirement home for 'third gender' people in Pakistan.
That's alongside all your usual news, reviews, fashion and travel, of course…
Attitude's September Style issue is available to download and to order globally now.
Buy now and take advantage of our best-ever subscription offers: three issues for £3 in print, 13 issues for £19.99 to download to any device.