With his action-heavy roles in Sense8, Jason Bourne spin-off series Treadstone and BBC One's current WWII drama World On Fire, Brian J. Smith is the picture of confidence on screen.
But growing up in rural Texas in the shadow of rising 1980s US conservatism, the Tony-nominated star was left feeling isolated by his burgeoning sexuality.
As he poses for an exclusive shoot for the cover of Attitude's December issue – available to download and to order globally now – 38-year-old Brian recalls how, long before he was welcomed into the entertainment industry's elite, he found freedom from the oppressive and alien environment of his hometown through acting.
"I was terrified. At school I really couldn't fit in anywhere. I wasn't a jock or a nerd," he says.
Brian J. Smith appears on the cover of Attitude's December issue, out now
"Forget about any LGBTQ union or groups. There was absolutely nothing. I was completely alone. I heard all the names: pussy, faggot."
As with most queer kids growing up in small towns, he harboured a keen awareness of his difference.
"I could never be who I was. I was constantly having to check myself and make sure I wasn't looking at someone too long or making someone feel uncomfortable.
"I had to be very, very careful about telling people the truth about myself. It still reverberates. A lot of my work is about that. The things that move me as an actor are those echoes that come up."
There was one place he could escape those isolating feelings: on stage.
"In front of an audience, I disappeared and became someone else. I had 600 students at school, all of whom probably thought I was an absolute idiot, a nerd.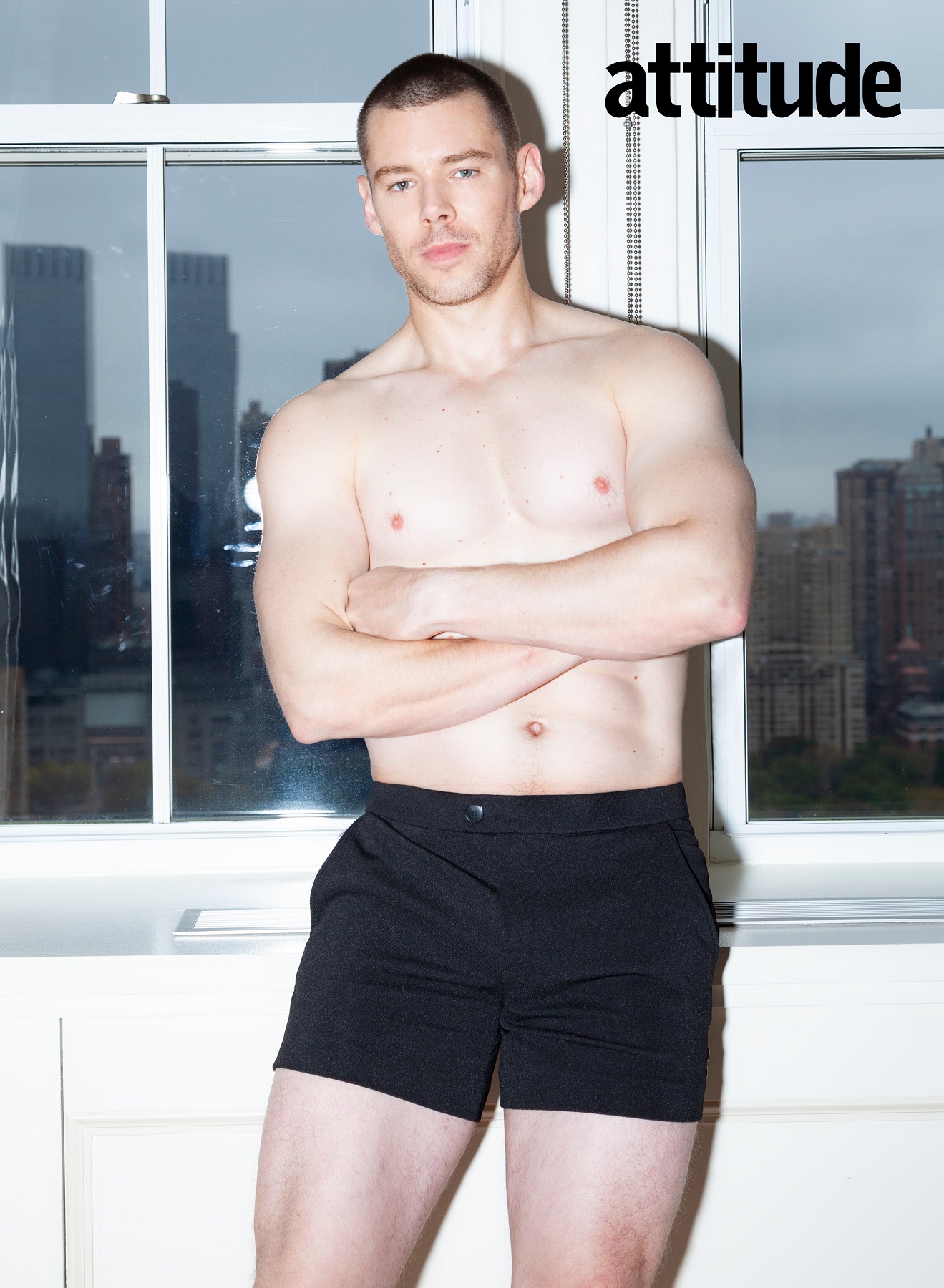 Brian J. Smith, shot by Harol Baez exclusively for Attitude's December issue
"On stage, they paid attention to me, and they saw that I had something. And that's when I didn't feel alone."
As it turned out, Brian's family were more accepting than he expected when he revealed his sexuality to them, aged 30.
"I was surprised. When I came out to my parents they were wonderful. They said they were just waiting for me to say something. They were a lot more advanced than I gave them credit for.
"I think that's when I became OK with it, too. Just in terms of being, 'Oh that's the world, it's not as dangerous as I thought it was'."
His big break came with Sense8, one of Netflix's most ambitious – and expensive – shows, that revolved around eight strangers who suddenly find themselves mentally and emotionally linked.
The series was cancelled after just two seasons, although the outcry from fans persuaded the production giant to commission a follow-up special.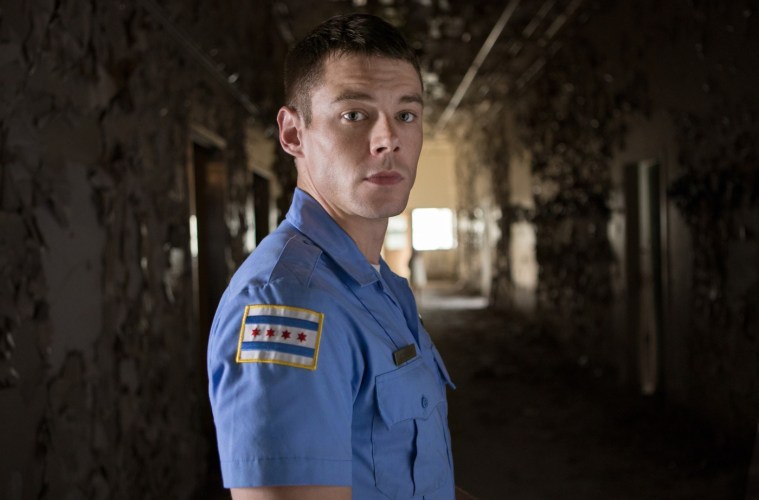 Brian J. Smith as police officer Will Gorski in Netflix's 'Sense8'
"I remember being so relaxed," Brian says, reflecting on filming with the cast.
"I thought, 'Finally, I can just be myself, I don't have to put on airs for any of these people'."
With Sense8, Brian thought he'd reached new heights in his career. But his current roles in BBC's World on Fire and USA Network's Treadstone – set to arrive in the UK on Amazon Prime Video on January 10, 2020 – are evidence that he's fully arrived as one of television's new leading men.
So, what would he tell that 10-year-old kid in Texas who once felt lost and isolated?
"I just would hug him and say 'It's OK'," Brian says in reflective mood.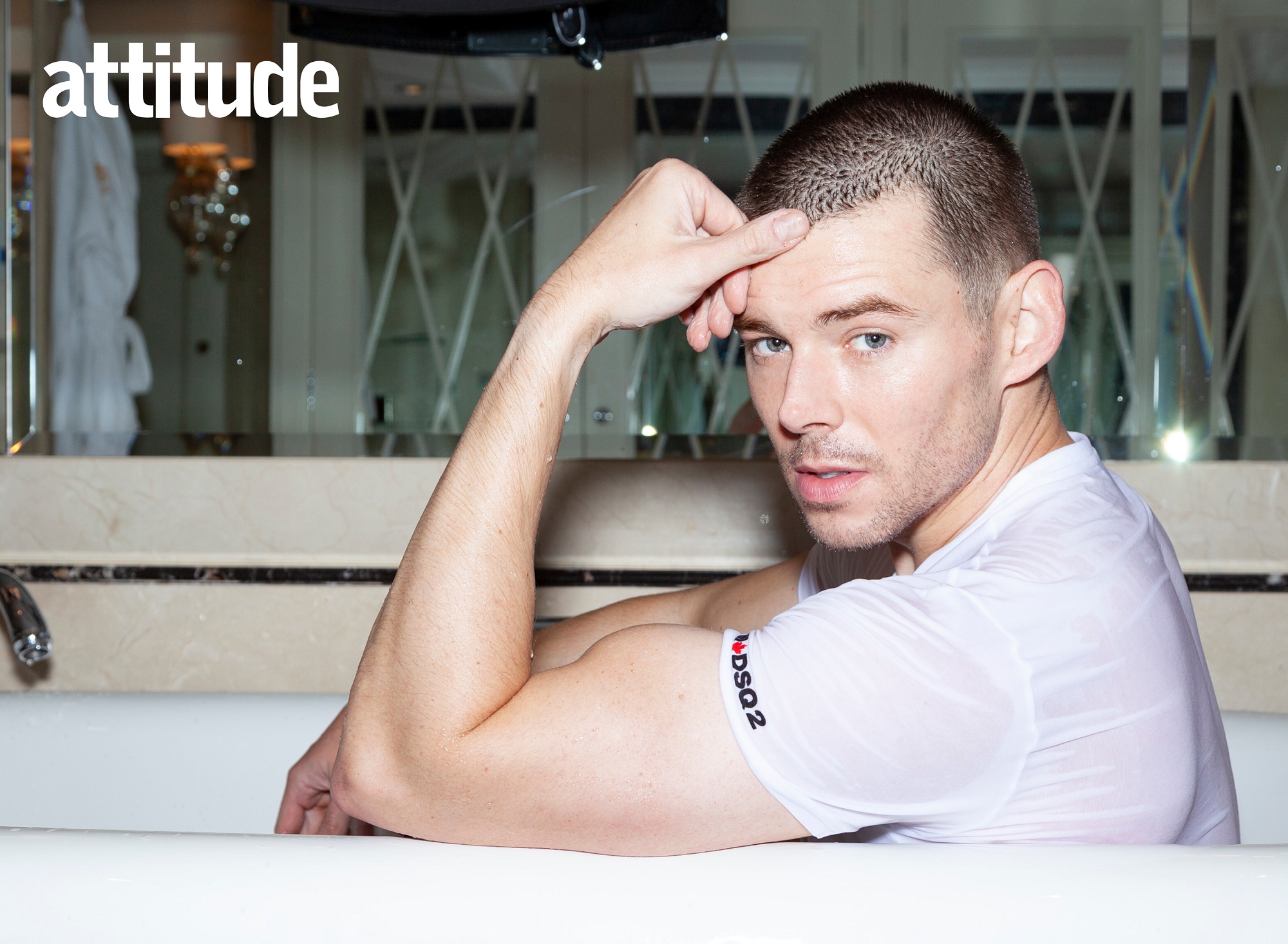 Photography: Harol Baez
"There weren't enough people there to say to me: 'You don't need to be someone different, you don't need to change who you are'."
"What that kid needed was somebody to pick him up and say, 'You're perfect as you are, it's OK'."
Read the full interview Brian J. Smith in the Attitude's December issue, out now.
Buy now and take advantage of our best-ever subscription offers: 3 issues for £3 in print, 13 issues for £19.99 to download to any device.
Go behind the scenes of his shoot: