Mayor 'proud' as UK's first LGBT+ affirmative retirement community opens in London
Exclusive: "Success has many parents and I've met some of them today," the Mayor of London tells Attitude as Tonic Housing opens in Vauxhall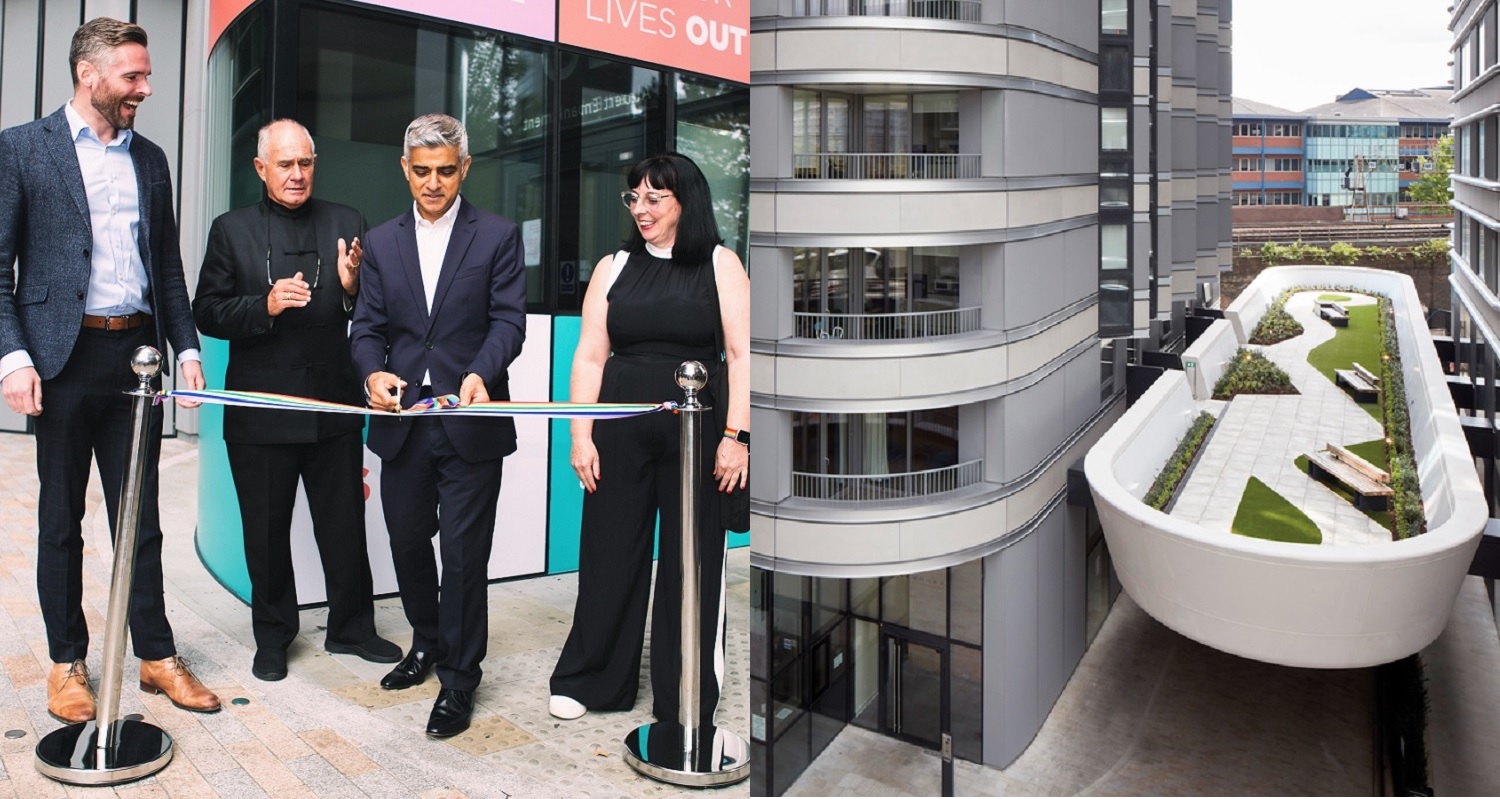 Words: Jamie Tabberer; pictures: Tim Boddy/provided
A new 'LGBTQ-affirmative' retirement facility has opened in London's Vauxhall, with the Mayor of London Sadiq Khan cutting the ribbon at yesterday's launch.
The 19 shared ownership properties for older people from Tonic Housing open following a £5.7m loan from the Mayor's Community Housing Fund.
Residents, who will benefit from 24/7 emergency staff cover, are expected to move into Tonic@Bankhouse, a development in Lambeth overlooking the River Thames, in the coming weeks or months.
"I'm hoping this project is a massive, massive success"
Yesterday, the Mayor told Attitude he was "proud" to be in attendance, saying: "Everyone's worked really hard and deserves huge credit. Success has many parents and I've met some of them today.
With support from my Community Housing Fund, London just opened the UK's first LGBTQ+ retirement community. Congratulations to @TonicHousing for their groundbreaking initiative—a major milestone for LGBTQ+ housing, and for London as a truly open, diverse, and inclusive city. pic.twitter.com/aHLN3ameD6

— Mayor of London, Sadiq Khan (@MayorofLondon) September 20, 2021

"What I find hard to believe is, that in 2021, this is the first LGBT+ retirement community [in the UK]."
The Mayor added: "I'm hoping this project is a massive, massive success and I'm hoping, not just other parts of London, but other parts of the country have LGBT+ retirement communities. Because it's really important, particularly for some people – and let's be frank, and I don't want to sound morbid – but this could be their last home before they pass away. They can live in dignity."
Speaking at the ribbon-cutting afterparty at Above the Stag Theatre, Anna Kear, CEO of Tonic Housing, told Attitude the project is about "history, the people who fought for our rights", pointing to the those "on those first pride marches" who are now in their 70s or older.
"Our community elders went through a horrific time, from the days when it was a criminal offense to be gay," Kear said. "We know from the people who have gotten involved in Tonic who are on their own – they were ostracised by their families, they didn't have children because that's not what you were allowed to do back then.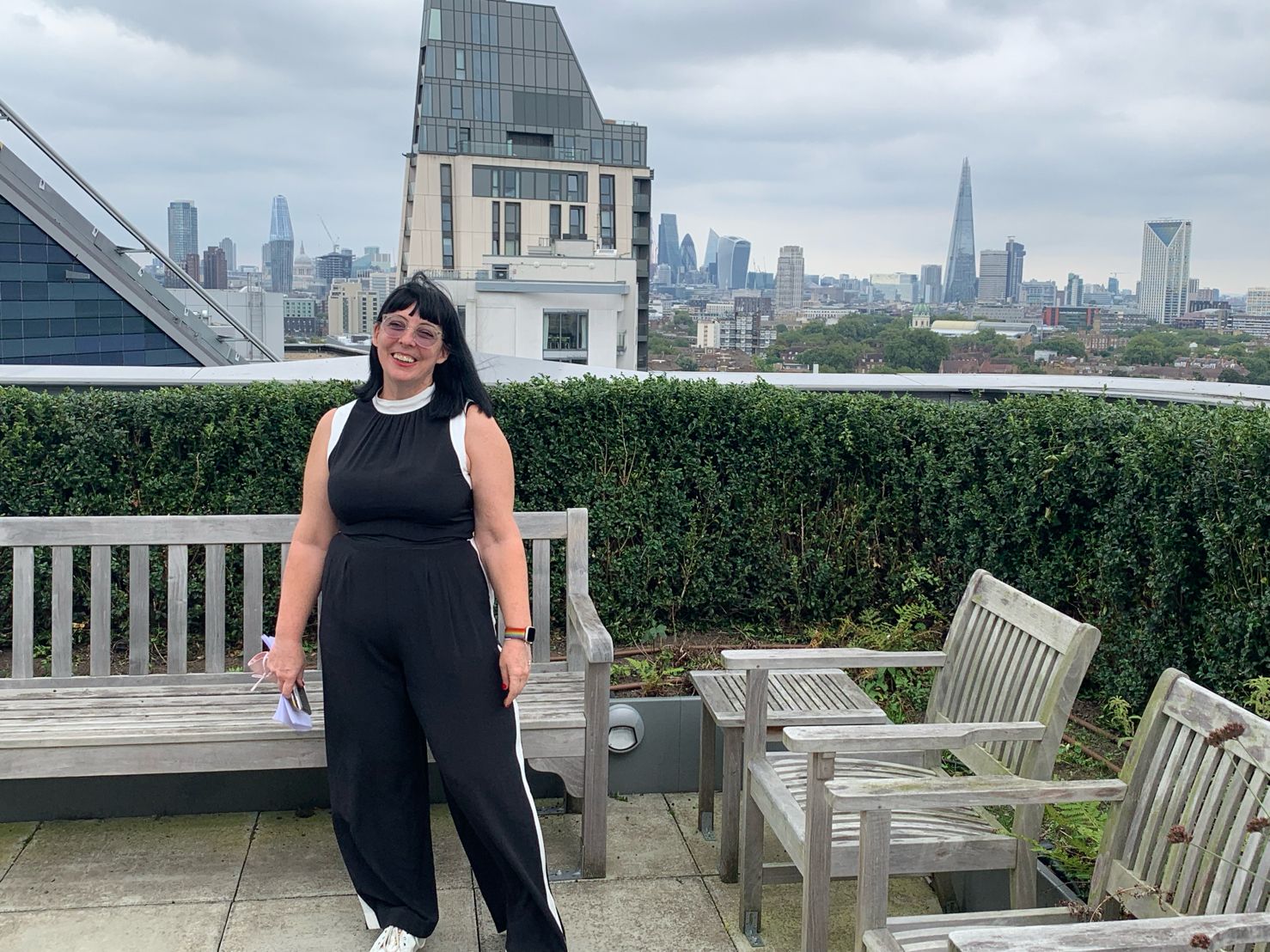 Anna Kear, CEO of Tonic Housing pictured in one of the facility's outdoor social spaces (Picture: Steve McIntyre)
"These are people that I know and care about, on their own navigating a housing and care system that is not friendly."
Kear also confirmed the project is "100% affordable housing" and absolutely trans-inclusive, while also promising a "human" reception to any inquiries.
"Everything's on our website. We're absolutely clear on what the prices are. We've got five reserved and 14 apartments left. But it's not a property transaction, this is people's lives."
Kear added that although 19 apartments "might not be a lot, it's a start," with Paul McDermott, one of Tonic's Board Members, adding: "I seriously think, and not just from Tonic, they'll be more widespread and mainstream. Affordable housing should be LGBT+ affirmative."
For more information about Tonic Housing, visit the official website.

The Attitude October issue is out now.
Subscribe in print and get your first three issues for just £1 each, or subscribe digitally and get 50% off until 26/9/2021.