All the world's a stage for playwright and actor Rob Madge
Madge has won the Theatre Award at the Virgin Atlantic Attitude Awards, powered by Jaguar for their play My Son's a Queer, (But What Can You Do?)
By Simon Button
Actor Rob Madge has been treading the boards since they were nine, when they made their professional debut as Michael Banks in Mary Poppins in the West End. They went on to appear in Oliver!, Les Misérables, and Matilda before building a solid career as an adult. Onstage, they had roles in Bedknobs and Broomsticks, Leave a Light On, and Roles We'll Never Play, while TV credits include The Sarah Jane Adventures, The Armstrong and Miller Show, and Poirot: Appointment with Death.
Always destined for the stage and screen, as a child, Madge – this year's winner of the Theatre Award at the Virgin Atlantic Attitude Awards, powered by Jaguar – loved to dress up as the likes of Belle from Beauty and the Beast and would enlist family members to take part in theatre shows in their living room. It was the rediscovery of home videos of these performances during lockdown that led to Coventry-born Madge writing their debut play, My Son's a Queer, (But What Can You Do?).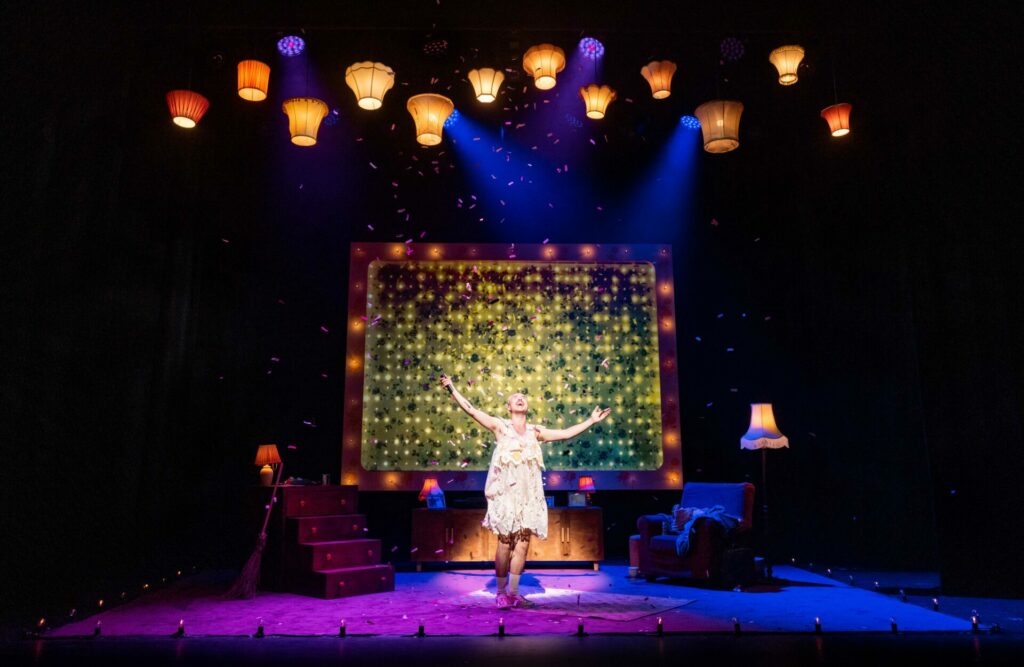 "It means everything to me" – Rob Madge on their Attitude Award
"I hadn't seen them for ages, and I thought they were really, really funny because my dad, my mum, and my grandparents are just hysterical people anyway — very salt of the earth, very Midlands. My dad's a blokey bloke, but there he was, dressed as the Sea Witch and Prince Eric from The Little Mermaid, pushing me about on an office chair as a stand-in for Ariel's rock.
"I shared them online, mostly to make other people laugh during the pandemic," says the non-binary performer, now 27. "What surprised me was that not only did people find them funny, but they would say things like, 'I wish my parents could have been as open-minded' and 'I wish my grandmother would have sewed her grandson a Belle dress.' And I thought, 'Well, there are supportive families out there, but we just don't see them.'"
When performance spaces opened up again, Madge added monologues and musical numbers alongside those original videos to create a one-person show that takes us back to their childhood living room and their loving family. It premiered at the Turbine Theatre, London, in 2021, and was revived the following year at the Edinburgh Fringe before returning to the capital for runs at the Garrick and Ambassadors Theatres, with the latter finishing earlier this year. Audiences loved its upbeat depiction of queerness. "And I think it just goes to show that we don't see enough queer stories that are unashamedly joyful," Madge reckons.
"All the good things in life happened to me when I accepted who I was and ran with that"
"It speaks to that gap in the market that we've all been longing for, which is to see our lives represented in a fulfilling, gleeful sort of way." Despite their supportive family, the path to discovering and embracing their sexuality was not smooth for Madge. "The gay community loves labels, and I didn't know where I sat in amongst any of that. When I was a kid, I would express myself [by] wearing clothing of the opposite designated sex, then I pushed that back for a long time because I was in mainstream musical theatre. It was only when the pandemic happened, and I actually had time to stop and pause, that I rediscovered those parts of myself I had suppressed for so long. They're the fun parts. They're the parts that make us individual, and I encourage everybody to do the same."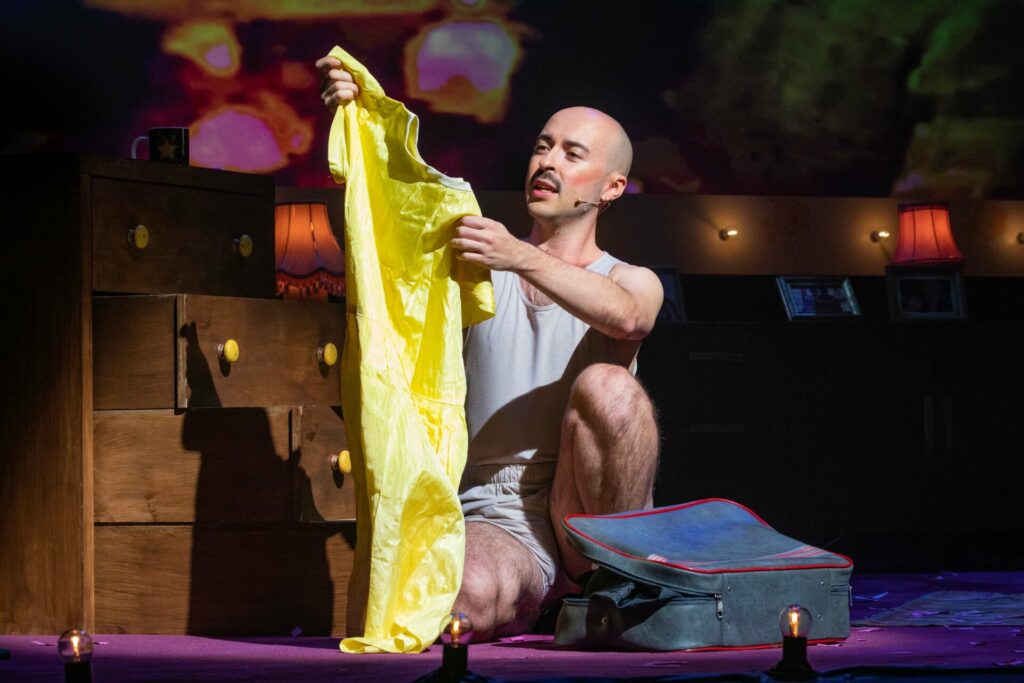 As with any provocative work of art, the show has had its detractors. "Over the course of the last year, when the anti-LGBTQ rhetoric has really been skyrocketing, I've had negative feedback but mostly from people that haven't even seen it. They just go off the title, and they have a lot to say online about it," says Madge.
"It's so easy to waste time trying to fit yourself into a box that is not meant for you"
Not so with people who ventured into the theatre to see it. I was especially impressed to find so many young people in the audience laughing and crying, and Madge has a message for them: "It's so easy to waste time trying to fit yourself into a box that is not meant for you. That's what I did for a long time, but all the good things in life happened to me when I accepted who I was and ran with that. If you harness that power that you have within yourself, fruitful things will happen. And hopefully the show proves that you can be anything and do anything you want if you put your mind to it, and you will find a community of people that are willing to embrace that."
Not only did audiences take My Son's a Queer to their hearts but it was critically acclaimed too. Madge was nominated for an Olivier Award for Best Entertainment or Comedy Play and won the WhatsOnStage Award for Best Off-West End Show. But Madge couldn't be more thrilled with their Attitude Theatre Award. "It means everything to me," they say. "I feel like the show is for the community, so to be recognised by the community that I love being a part of so much is really special to me. And I can't wait to give the WhatsOnStage Award some company on the mantlepiece," they say, with a laugh.
Words Simon Button Images Mark Senior and Danny Kaan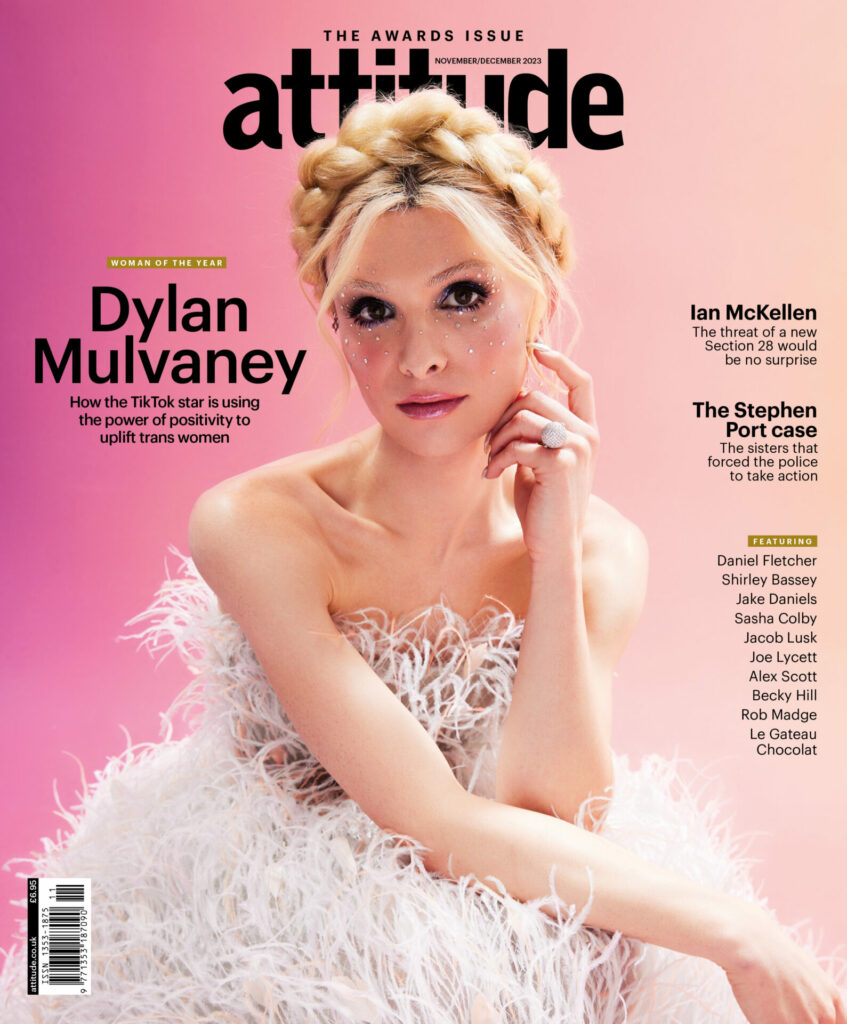 The Attitude Awards issue is available to order now.