Mariah Carey's best B-sides and live tracks – from 'Close My Eyes' to 'Vanishing'
Attitide's Cliff Joannou lifts the lid on Mimi's most underrated treasures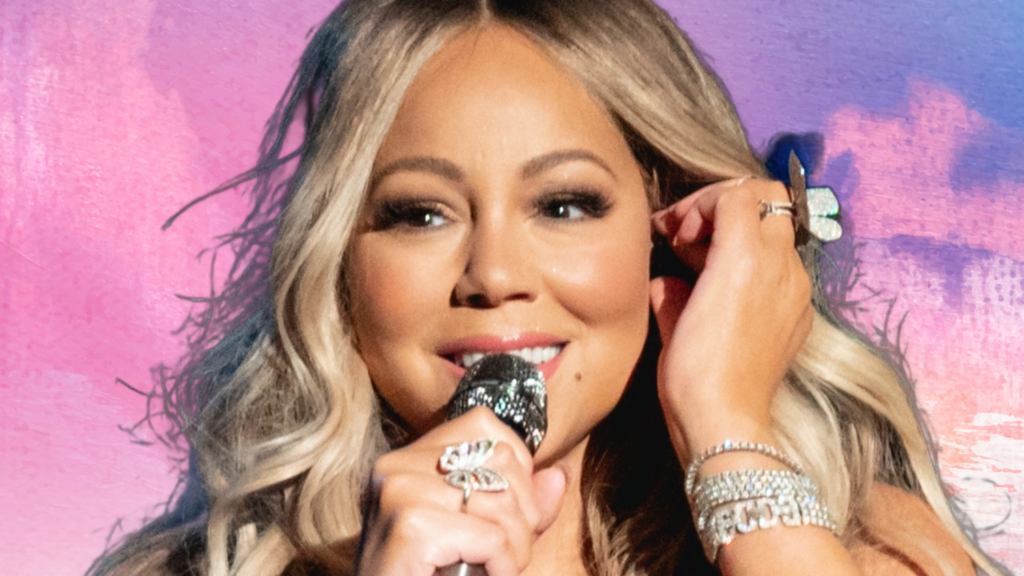 She may not have released a studio album since 2018's Caution, but Mariah Carey still has plenty to keep us going with until she graces us with another release.
Outside of the usual favourites of 'Heartbreaker' and 'Fantasy' (and 'All I Want For Christmas', of course) Mimi's back catalogue is practically bursting at the seams with underrated treasures.
Here, Attitude's Cliff Joannou visits 12 of Mariah Carey's best B-sides and live tracks.
'Vanishing'
Mariah often layers songs with her voice, which is perhaps what makes this strippedback ballad from her debut album so striking. With minimal production and backing vocals, her voice comes across as stark and emotive. Mariah is a master of the heartbreaking ballad, and this is the singer-songwriter at her finest, delivering a song about fading love with raw, unfiltered emotion.
'Slipping Away'
A bonus track on the 'Always Be My Baby' single, this is Mariah at her R'n'B best. The rolling beats and bittersweet lyrics make this a fan favourite: "You're slipping away from the life and the love that we made / Baby, I'm so afraid…" Outrageously excluded from the Daydream album, 'Slipping Away' never had its chance to shine.
'Last Night a DJ Saved My Life'
Yes, the movie was a dud, but the soundtrack was somewhat underappreciated until it was revived by an online fan campaign in 2018. A highlight is this disco classic given a hip-hop twist by DJ Clue with added rap by Busta Rhymes and Fabolous. Mariah's sultry vocals deliver a silky six-minute, 43-second ride from beginning to end, with Mariah even rapping one of the song's famous verses.
'If Only You Knew' and 'Somewhere Over the Rainbow'
Not an album track, but a live performance from a tribute show to Patti Labelle, Mariah's 'godmother'. Mariah opens with the Labelle cover, before letting loose and serving serious vocals on the Judy Garland classic that she very much makes her own. It's oh-so fabulous.
'Close My Eyes'
From the Butterfly album, this is many a lamb's unreleased fave. Here, Mariah is at her most honest, singing of a troubled early life, and an innocence lost too soon: "Life was a winding road / And I learned many things little ones shouldn't know." It's a tune that strikes a chord with many — from the person who's had their childhood snatched away to the gay kid who spent too long in the closet. We hear you, Mimi.
'Want You'
#Justice4Glitter went the campaign that helped Mariah's first "flop" album be-reappraised in 2018. Loved by fans for its understated b-sides, which is especially evident on this slick and sensual Eric Benet feature that sounds fresh off an 80s R'n'B funk album.
'Lead The Way'
OK, one more for the Glitterati. An immense classic Mariah ballad that builds and builds and builds, and just when you think she's ready to hit the big closing note, she comes back in and drops another colossal one. Immense.
'Fly Like A Bird' (live at the Grammy's version)
Mariah goes full gospel on this closing track from her (don't call it a comeback) album The Emancipation of Mimi, which won her universal acclaim and award nods after a bumpy couple of albums. The full length live version from her Grammys performance in 2006 opens with number one smash 'We Belong Together' before she blows the roof off with a choir-fuelled rendition of this spiritually uplifting ballad to freedom.
'Side Effects'
This track is from the E=MC2 album, loved by fans for its brutal take on her marriage to her former label boss Tommy Mottola. "I was a girl, you was a man / I was too young to understand / I was naive, I just believed everything that you told me / Said you were strong, protecting me / Then I found out that you were weak / Keeping me there under your thumb / 'Cause you were scared that I'd become much more than you could handle / Shining like a chandelier / That decorated every room / Inside this private hell we built," she sings on this beat-heavy open letter to a situation that she has not been shy to write about in other songs.
'I'm That Chick'
Another gem from E=MC2, an album that saw Mariah pack in the pop-R'n'B tracks that were criminally never released to radio. A natural follow-up to 'Touch My Body', this breezy pop song is pure joy, with Mariah at her most fun.
'The Distance'
A midtempo cut from Mariah's last studio album Caution, released all the way back in 2018. It's a playful love song about 'going the distance' in a relationship that has been called out as never lasting. As our diva promoted the album's release, she performed it on Jimmy Fallon's The Tonight Show, and we thought we'd get a full on single drop and video… but alas not. Still, it sits in our hearts as a classic Mariah b-side.