Fire Island's Joel Kim Booster explains why he hates the term 'gold star gay'
"Like it's some sort of feat..."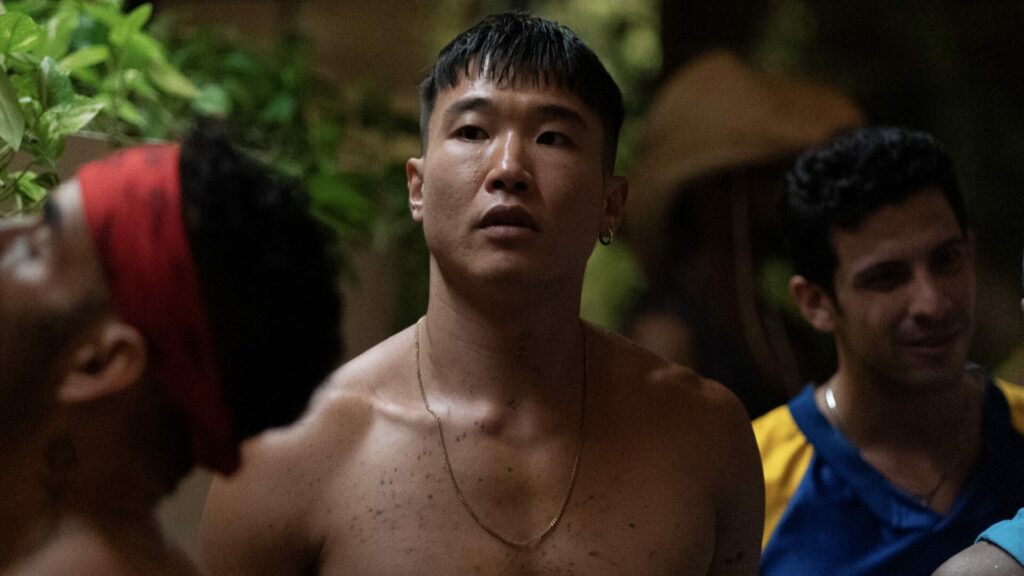 The comedian Joel Kim Booster has explained why he takes issue with the phrase" gold star gay."
The Fire Island star recently appeared on a live recording of The Downside podcast with host Gianmarco Soresi and actor-comedian Russell Daniels.
The trio were discussing sex education, with Soresi sharing that his gym teacher, who took his sex ed class, had identified as a "gold star lesbian."
After joking that if that teacher were working in Florida in 2023 "she would be fully incarcerated," in reference to Florida's strict anti-LGBTQ laws, Booster went on to address the term "gold star gay."
"They're a part of the same set" – Joel Kim Booster
"I hate the term 'gold star gay.' I just don't like that we've given ourselves this award for not having sex with a woman when 90% of the time it's, like: 'Yeah, I doubt women were banging down your door. Like it's some sort of feat that you made it out without f***ing a woman. Like that was some sort of option for you to begin with."
Likening it to a Purple Heart medal Booster said it was "so annoying."
The Fire Island star also shared one sexual experience he had with a woman when he was 21 and had been identifying as gay for a few years.
Afterward Booster said he started to cry, and doubted his sexuality, which he said the woman pointed to as proof he was gay.
The comedian also joked about the phenomenon known as 'boyfriend twins,' which he said was "wild."
He observed it was a "completely naturally occurring phenomenon that happens in the gay community all the time."
Booster continued: "The similar thing, but not the same thing is there's also a phenomenon in the gay community of 'Salt and Pepper shaker boyfriends' where they don't look identical but they're a part of the same set."
The Downside is streaming now.