Frank and Percy review: A beautifully crafted and perfectly played senior gay love story
Ian McKellen and Roger Allam star in Ben Weatherill's laugh-out-loud funny rom-com
By Simon Button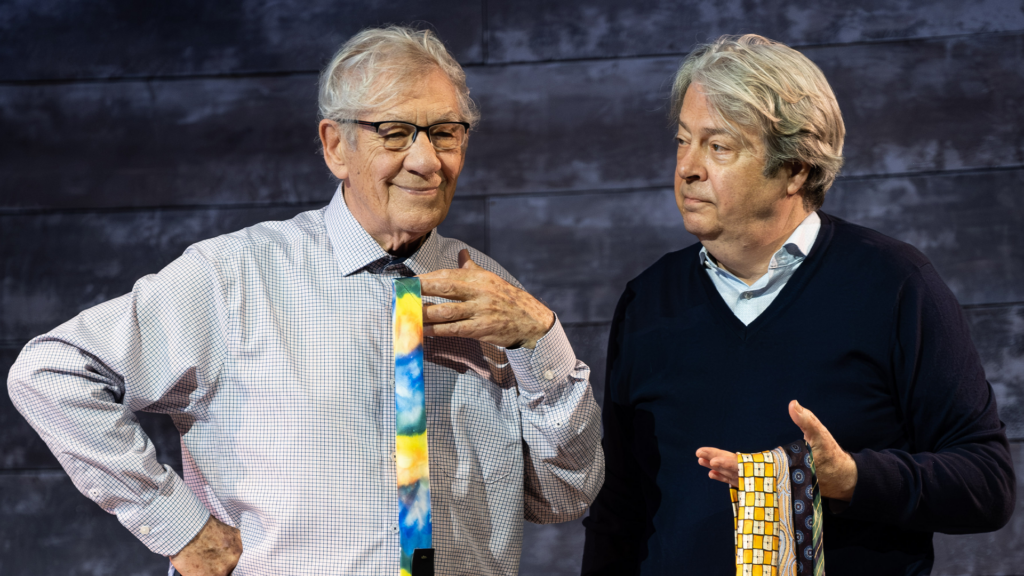 Love stories on stage between senior gay males are such a rarity that I'm struggling to think of any, which makes Frank and Percy a fresh breath of autumn air. That Ben Weatherill's play is also observational, laugh-out-loud funny, and romantic in unexpected ways are the candles on a delicious cake.
It scores points for being a rom-com in a woefully underserved market (young queer love stories are everywhere). And it earns five stars for being beautifully crafted and perfectly played, which is what you'd expect when you have Ian McKellen and Roger Allam as the leads.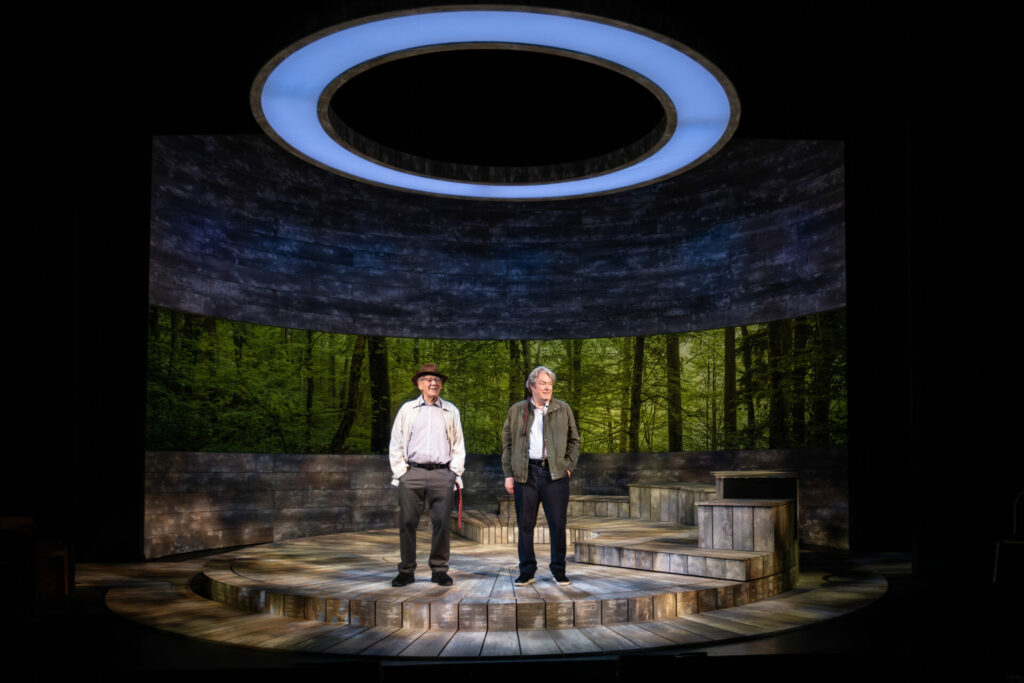 Sir Ian McKellen has earned lots of laurels in his six-decades-plus career but he isn't resting on them. Four years into his 80s, he continues to work at a pace that would knacker most actors of any age. Over the last four years he's done Hamlet twice, The Cherry Orchard and Mother Goose, and was in Frank and Percy in Windsor and Bath before its London run.
It's been extended already, proving the affection with which he's held by the theatregoing public. His love of his profession is palpable and he's so winning as the outspoken, curmudgeonly, intimidatingly clever but adorably up-for-anything Percy that it's easy to see why Allam's widowed loner falls for him.
It starts with a meet-cute on Hampstead Heath, where the two men are walking their dogs Bruno and Toffee. It's a slow burn because former history teacher Frank has never been with a man before, he's only fantasised about it. At first, they talk about their dogs, the weather, and the chances of surviving a heart attack. Later they move on to discussing their past relationships and professor and author Percy's unapologetic queerness comes as a surprise to the rather naive Frank, but…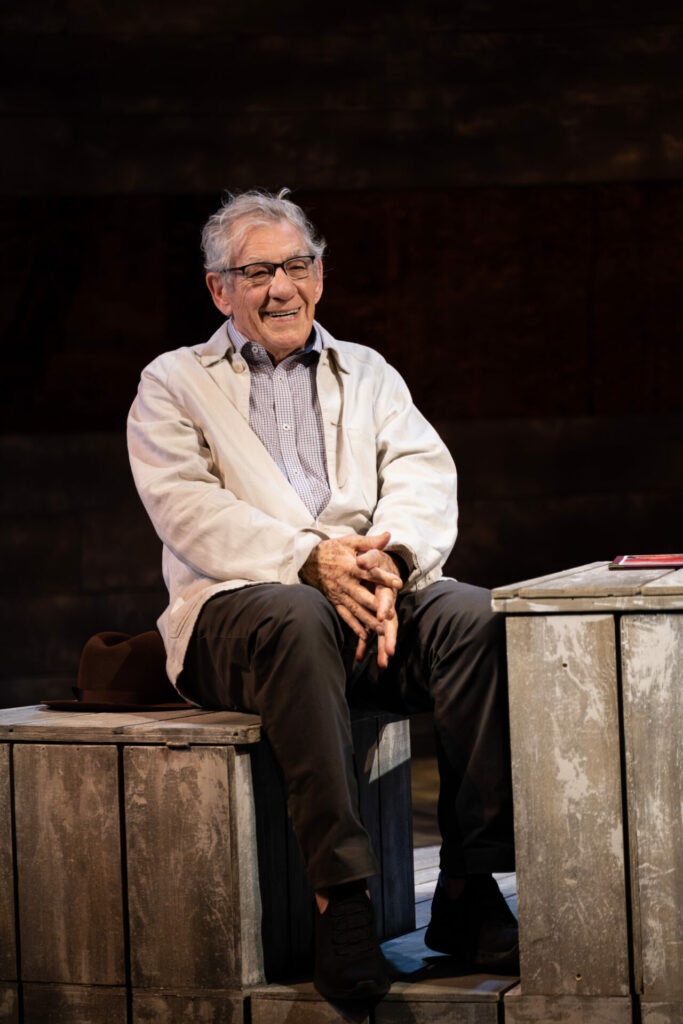 Well, that's all I want to say about the plot. Yes, they fall in love but the hows and wheres are all part of the unexpected journey that Weatherall takes his characters on. There's conflict, of course, and mortality rears its unwelcome head but this is a comedy that thankfully isn't interested in tragedy. Like Beautiful Thing for bus pass holders, it sings with optimism and the dialogue is sharp, hilarious, and always true to character.
Victoria Wood is mentioned at one point and you can bet Weatherall would cite her as an influence.
He has a finely-tuned ear for how people really talk and the lines fly when you have McKellen and Allam saying them. I won't spoil the jokes but Percy's zinger about Viagra and his story about deep-throating a cucumber have the audience in stitches.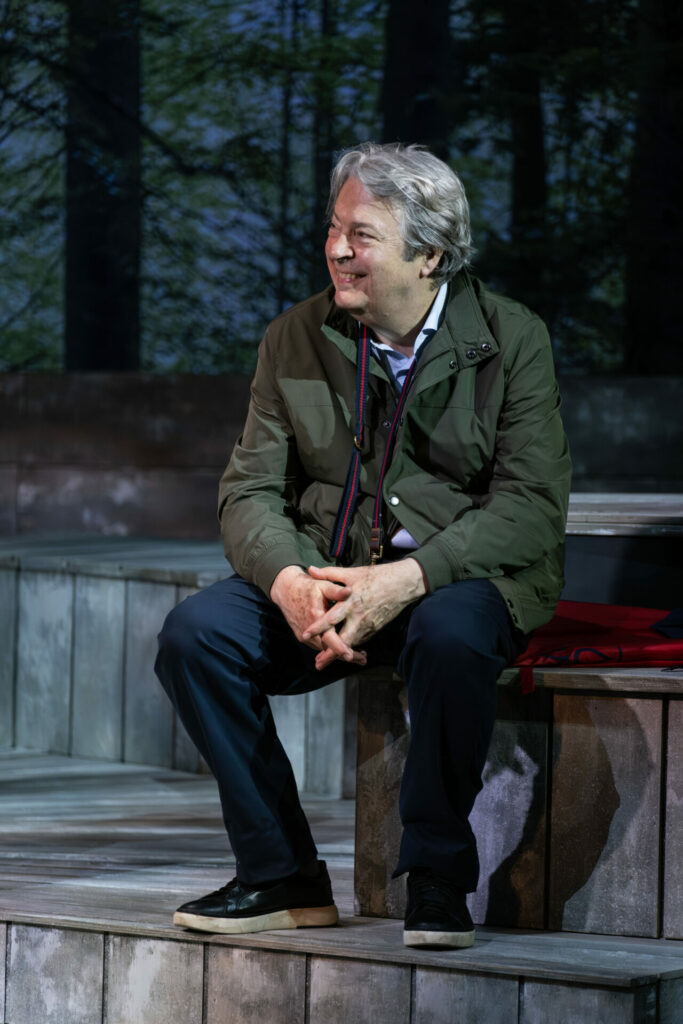 McKellen delights in Percy's belief in saying what he thinks and sod the consequences, although he has a softer side. And Allam is such a naturalistic actor that Frank's discovery of his sexuality late in life never feels forced. Dressing up for Pride, they make such an adorable older gay couple, the likes of which you seldom if ever see on stage, that you want to yell out "And about time too!"
Frank and Percy is at The Other Palace, London, until 17 December. Get tickets here.