'You've made me the happiest I've ever been' – Gay couple get engaged on stage at Jess Glynne gig
By Will Stroude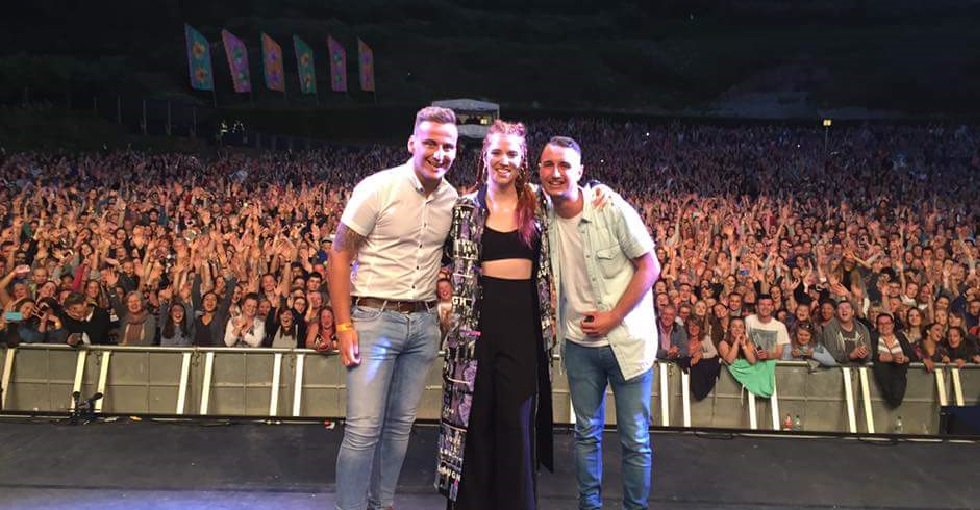 Two weeks before Jess Glynne was due to perform at the Eden Project, Lewis Nicholls had an idea.
"I messaged Jess's manager and had an idea about me proposing to my man on stage, I wanted to show everyone how much I love him and to my disbelief they replied and was so excited to make it happen," he says.
Under the pretext of going on stage to watch the singer perform up-close, Lewis grabbed his beau, Darren, and took him in front of the audience of 6000 people.
To Darren's surprise, Lewis then asked his now-fiancé the ultimate question, to rapturous applause. Ever so supporting, the cheering crowds then ran to them to get photos and wishing the newly-weds-to-be the best of luck.
To make the moment truly memorable, Grammy Award winner Glyne then invited the pair backstage for another special souvenir: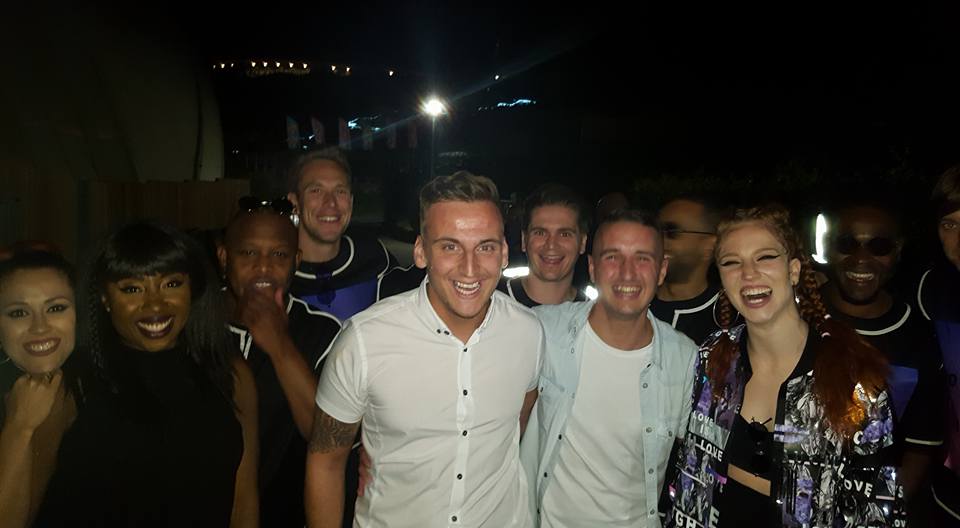 The 'Rather Be' singer was delighted to be part of the whole experience and even offered to sing at Lewis and Darren's wedding.
She then posted on Instagram: "I love my job. Thank you. I will never forget this gig. Tot the two special men that joined on stage and got engaged, congratulations! I wish you a world of happiness Love is Love"
Words: Salomé BaudinoMore stories:
Mum creates Tinder profiles for gay twin sons to find them boyfriends – WATCH
'Coming out to my wife was hard, but coming out to my family was another level entirely'