Parry Glasspool suspended from Hollyoaks after brandishing knife in controversial video
By Will Stroude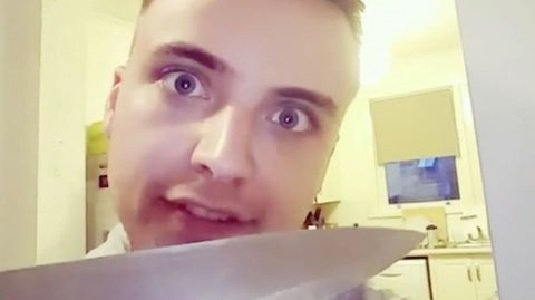 Hollyoaks
actor Parry Glasspool has been suspended from the Channel 4 soap after brandishing a knife and joking about domestic violence in a controversial Instagram video.
The 24-year-old, who plays fan favourite gay character Harry Thompson deleted his Instagram yesterday following the backlash the video received on social media.
The video was viewed more than 10,000 times before it was taken down yesterday (7 August), and was captioned, "When girls try and hide their crazy..".
In the video, it sees Glasspool imitating a girl talking to her boyfriend, and saying "Babe, I don't mind you talking to other girls, OK. No, actually I would," he said. "I would kill you if you did," before bringing out a knife to be shown in the frame, concluding with "No, I wouldn't even know how to with this knife."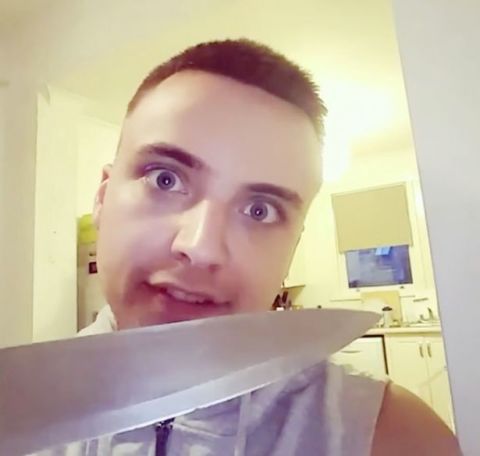 Parry Glasspool | Instagram / @pazzyg1992
Parry has been suspended from filming on Hollyoaks for two weeks in the wake of the controversy, and show bosses have issued him with a substantial fine, which is being donated to a domestic violence charity, DigitalSpy reports.
The young star has also made his Twitter account private, meaning only people he's granted access to his account are able to follow him.
Parry apologised for the video last night, saying he would "never condone" domestic violence, and he was "mortified" about the reaction the video had received.
"I want to say sorry to anyone I have upset or offended, he said in a statement. "My friends would know that I would never condone domestic violence in any way and I am mortified that people would think that about me.
"My post, made a few months ago, was intended to be a funny take on other videos that I had seen shared on social media but on reflection was not appropriate for my followers.
"It wasn't meant to be sinister but I can see why it was viewed as such. I will be taking a break from social media."
Some fans tweeted out their disgust from Glasspool's video, with a lot of people saying he should be fired from the soap. A fan tweeted that if he "isn't axed from oaks I don't know what they're thinking."
Another said "Love Parry Glasspool & Harry but joking about domestic violence and holding a knife.. Not a good good"
Just saying if any working class person made the video and joke that Parry Glasspool did, they would be fired immediately….

— hannah (@jonnyIabey) August 8, 2016
If Parry Glasspool isn't axed from oaks I don't know what they're thinking. HE TOOK THE PISS OUT IF DOMESTIC VIOLENCE!

— Owen-HNL (@MetcalfeSlays) August 8, 2016
Love Parry Glasspool & Harry but joking about domestic violence and holding a knife.. Not a good good

— Bethany Kate (@BethanyKate_1) August 7, 2016
Parry Glasspool should be axed from Hollyoaks as that just isn't acceptable #Disgusted

— Anne (@Miss_Scots) August 6, 2016
Way to go @ParryGlasspool making that domestic violence joke. What will I gaze at now after @Hollyoaks fires your stupid ass 🙁 #Hollyoaks

— Angela Wall (@angie_baby_ox) August 7, 2016
Words: Bryan BernalMore stories: Tom Daley and Dustin Lance Black celebrate diver's Olympic bronze medal in Rio Justin Bieber's dad gushes over son's penis following nude photo leak