It's official: Björk loves RuPaul's Drag Race *SPOILERS*
By Will Stroude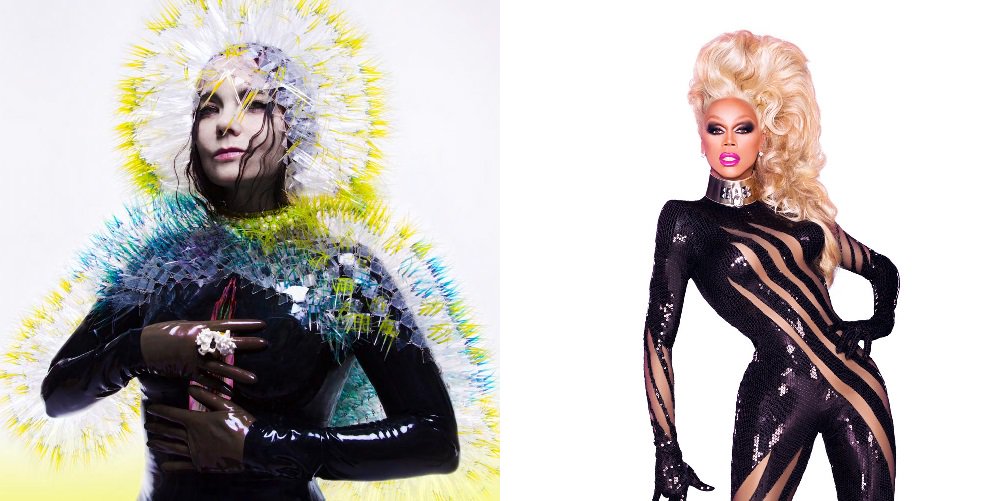 This post contains information about the current season of RuPaul's Drag Race All Stars that some may wish to avoid. If you don't want to find out the latest goings on from the season, click here.
Björk is the undisputed queen of weirdness, so it's unsurprising that she's a huge fan of the fabulously wacky RuPaul's Drag Race.
In an interview with The Guardian last Friday (August 2), she explained how she got hooked on the cult show way back in 2009.
"My assistant James Merry, who's become my collaborator now, introduced me to it back in 2009 when we were in Costa Rica," she said. "I would watch it occasionally with him."
The love affair grew from their, and it looks as though the Icelandic megastar has passed her love of the show to her daughter, having watched "all eight series with her".
"It's uplifting how [RuPaul] builds up the queens, he gives them tough love and they blossom throughout the series," she added.
"It's really life-affirming—but on top of everything else it's obviously hilarious. I know all the queens now by name—we quote it left, right and center."
There's only been two episodes of RuPaul's Drag Race All Stars 2 so far, but it's already been packed with enough drama to last a life time, particularly Adore Delano's shock departure after a showdown with Michelle Visage.
But amongst the tears, schemes and drama, there's some bloody great drag to see. Last week, this season's Snatch Game had particularly impressive performances from Alaska as Mae West, and Katya as Björk.
So how did Katya's totally bananas impression go down with the icon herself? The singer took to Reddit to sing Katya's praises for her off-the-wall performance: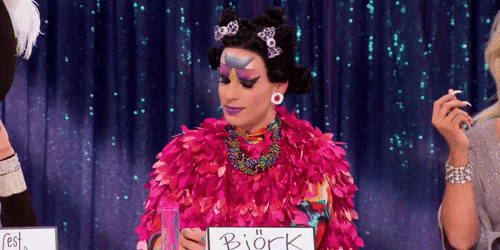 "YESSSSSSSS i absolutely loved it," she wrote, "especially when she started humming to herself, ha ha ha. Selfishly I was hoping for a more current version like a Vulnicura one lol. But she nailed the feminist activist tribal volta… [Imitation is the] sincerest form of flattery."
There you have it. Bjork loves Drag Race. And Bjork loves Katya. A match made in heaven, if you ask us.
RuPaul's Drag Race All Stars 2 airs Stateside Thursday nights at 8pm on Logo.
More stories:
Gay Paralympian to make history as Team GB's Rio flagbearer
Lady Gaga unveils artwork, teases lyrics for brand new single 'Perfect Illusion'