Fans 'hate this year' after Netflix cancels 1899
Jantje Friese and Baran bo Odar's show joins the growing list of Netflix cancellations.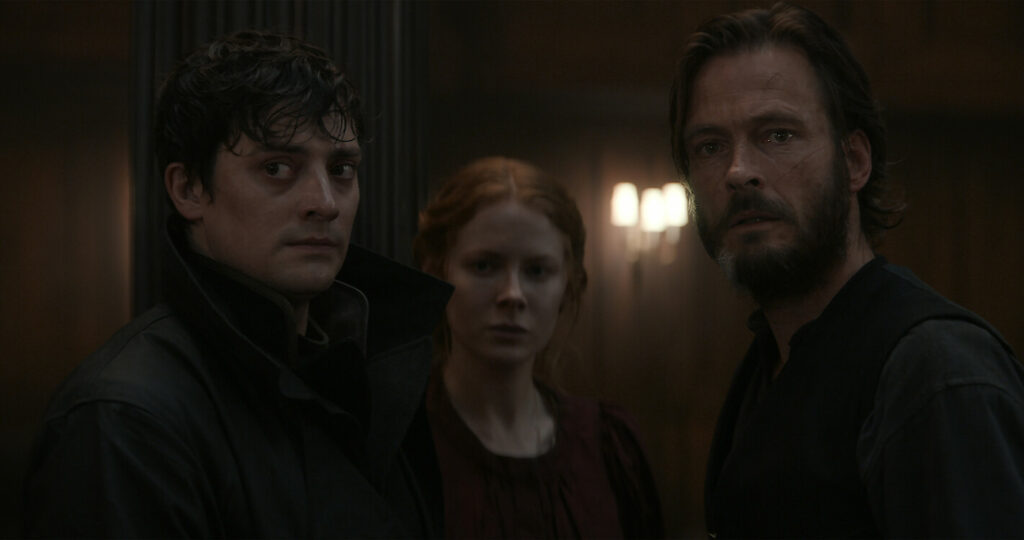 Fans are devastated that Netflix's 1899 is the latest show to be cancelled by the streamer.
Premiering in November, the multilingual sci-fi epic follows a group of Europeans on a steamship travelling to New York.
They enter choppy waters when the ship's captain receives a message from a missing ship sending them on a mysterious journey.
The show also features a blossoming gay romance between Ángel (Elite's Miguel Bernardeau) and Ramiro (José Pimentão).
On Tuesday (3 January) the show's creators, Jantje Friese and Baran bo Odar, wrote on Instagram: "With a heavy heart we have to tell you that 1899 will not be renewed.
"We would have loved to finish this incredible journey with a 2nd and 3rd season as we did with Dark.
"But sometimes things don't turn out the way you planned." They added. "That's life."
Bo Odar continued: "We know this will disappoint millions of fans out there. But we want to thank you from the bottom of our hearts that you were a part of this wonderful adventure."
They concluded: "We love you. Never forget."
Netflix has not yet commented on the show's cancellation.
Additionally, Lucas Lynggaard Tønnesen, who plays Krester in the show, shared he was very thankful for the fan's support.
"I'm heartbroken we don't get to see where this incredible story ends," he added, "sour as a mf."
The series also starred Emily Beecham, Aneurin Barnard, Andreas Pietschmann, and Gabby Wong.
Overall, 1899's dedicated fanbase was bitterly disappointed they wouldn't see the show's planned ending.
"netflix cancelled 1899 i already hate this year," one fan wrote on Twitter.
Another shared: "netflix cancelling 1899, first kill, warrior nun, and many others despite being the most popular series at their time of release".
The tweet's accompanied with Timothée Chalamet saying: "it's tough to be alive now, societal collapse is in the air."
Over 37,000 people signed a petition dedicated to the show being renewed.
1899 is the latest show to be canceled by Netflix. Last year saw First Kill, The Bastard Son and the Devil Himself, Q-Force, and The Wilds all axed.
The show currently sits with a 76% critics score and a 74% audience score on Rotten Tomatoes.
1899 is streaming on Netflix.