Exclusive | Check out the first UK trailer for new gay drama 'Beautiful Something'
By Will Stroude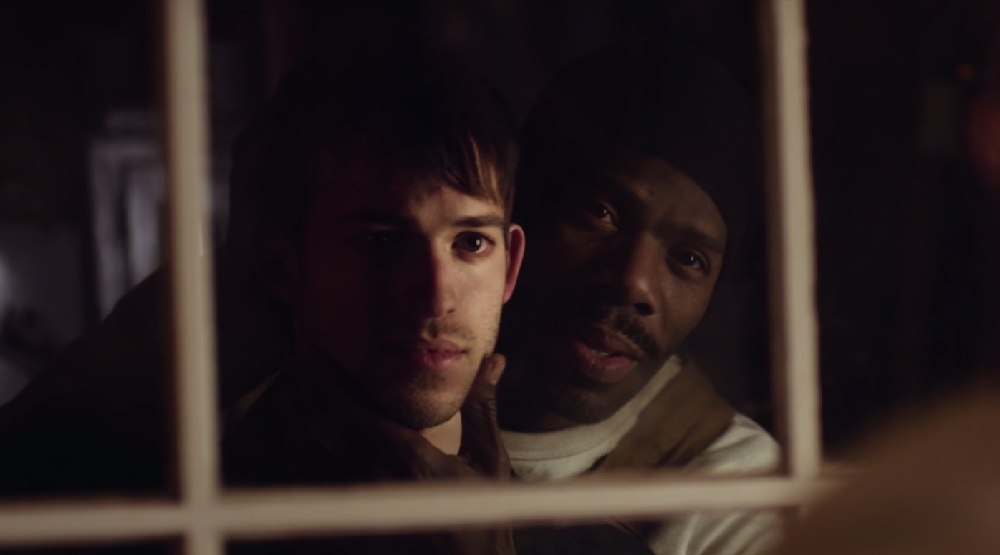 How does love make us grow up?
New gay drama film Beautiful Something asks that very question as it charts the lives of four gay men looking for a connection over the course of one night in Philadelphia, and we're thrilled to exclusively share its first UK trailer.
Directed by Joseph Graham, the film follows 22-year-old writer Brian (Brian Sheppard), LA talent agent and secret sugar daddy Bob (John Lescault) and heartbreaker Jim (Zack Ryan), who has eyes only for his forty-something lover and world-renowned sculptor, Drew (Fear the Walking Dead's Colman Domingo), who is solely focused on his latest masterpiece and not Jim.
Inspired by real-life experiences, Beautiful Something explores the deeper meaning of how giving one's self to love, and its necessary vulnerabilities, helps us turn the corner from seeing the world as a child to seeing the world as an adult.
You can see more of one of the film's stars, Colman Domingo, in Attitude's October issue (available to download and in shops now), where the Fear the Walking Dead actor discusses his LGBT role in the smash hit zombie drama.
Beautiful Something is out on DVD & Digital HD November 7. Check out the trailer below:
Beautiful Something – Exclusive UK Trailer from Peccadillo Pictures on Vimeo.
More stories:
The world's hottest maths teacher Pietro Boselli goes totally nude in jaw-dropping new shoot
'Scream's Nico Tortorella and internet star Kyle Krieger reveal why their relationship ended