Central Cee denounces homophobia as he explains 'somewhat controversial' 'Doja' lyric
The UK drill rapper has branded anti-gay hate "crazy" while discussing his hit new track's "somewhat controversial" lyrics.
By Will Stroude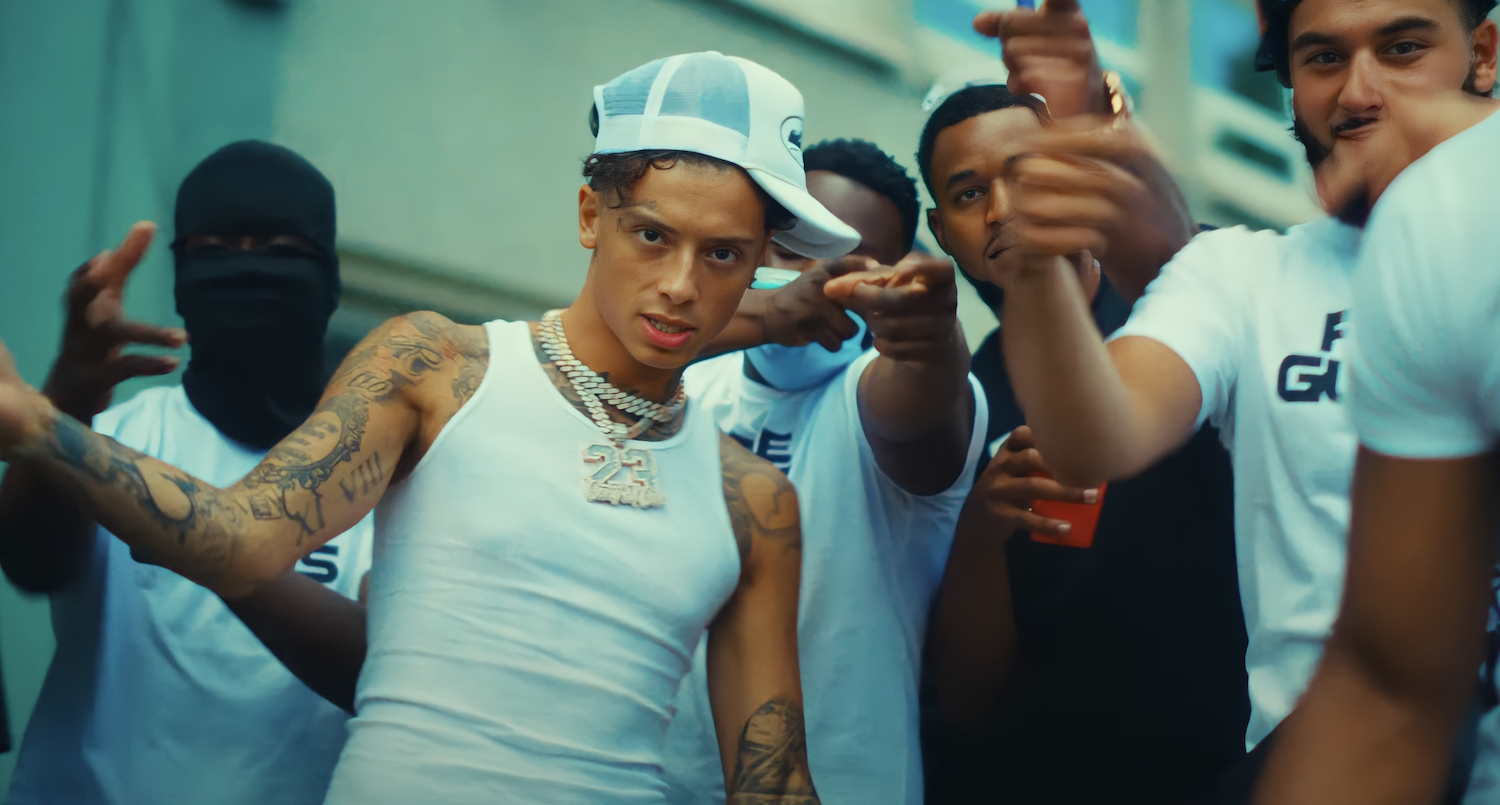 Words: Will Stroude
Central Cee has branded homophobia "crazy" following the release of his latest single 'Doja'.
The British drill rapper, 24, confirmed he's "definitely against homophobia" in an interview with Genius after raising eyebrows with the track's lyrical content, which includes references to his bisexual girlfriend and the homoerotic undertones of gang culture.
'Doja', which remains in the Official UK Singles Chart's top 10 after peaking at Number Two following its release in July, opens with the arresting line: "How can I be homophobic? / My b*tch is gay."
The hit track sees Shepherd's Bush-born Central Cee, real Oakley Neil H T Caesar-Su, continue: "Hit man in the top / Try see a man topless, even the stick is gay / Huggin' my bruddas and say that I love them / But I don't swing that way".
Reflecting on 'Doja's lyrical meaning with Genius, Central Cee defended the "somewhat controversial" lyrical content as he denounced an "embedded" culture of homophobia in rap music.
"The first line is just, it's kind of like somewhat controversial that it just sounds like something I'm not supposed to be able to say," said the artist, whose first two mixtapes – 2021's Wild West and February's 23 – debuted at Number Two and Number One on the Official UK Albums Chart respectively.
He continued: "It is literally what I say: I'm not homophobic, my girlfriend is bisexual. She was like the first proper gay person I really like communiciated with."
Addressing anti-gay prejudice in the UK drill music scene, Central Cee went on: "I feel like homophobia is quite, it's almost embedded in the culture, rap music, even just like the hood, it's quite known that it's embedded in us to almost like shun upon, which I don't think is right.
"I want to add in bro: Personally homophobia, I think, is so weird. I see people that are moving, like so hateful towards [gay people]. Like, why do you care what other people are doing? That's mad to me. I don't know, that's a you problem though, that's crazy.
"So I'm definitely against homophobia, I'll say it like that."
'Doja' became the highest-charting single of Central Cee's career following its release in July, besting 2021's 'Obsessed With You', which peaked at Number Four on the Official UK Singles Chart.
Watch the video for Central Cee's 'Doja' below: