Beautiful Thing celebrates 30th anniversary through a black queer lens
Simon Button talks to the director and stars of the new production plus the seminal play's author Jonathan Harvey
By Simon Button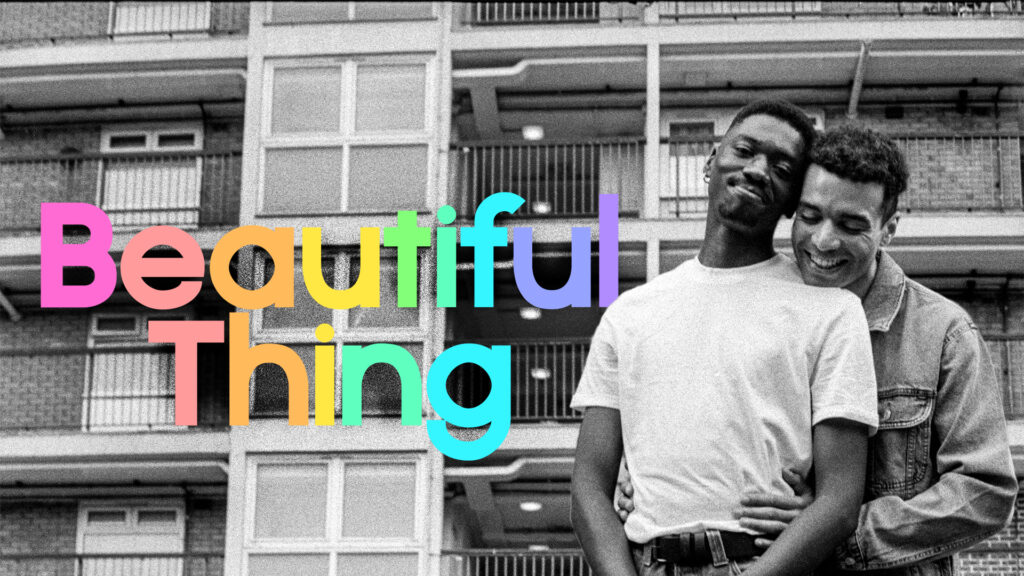 Reframing Jonathan Harvey's classic play Beautiful Thing for its 30th-anniversary production, director Anthony Simpson-Pike tells Attitude: "This is a really seminal piece of work that means a lot to lots of different people. I was thinking as someone who's black and queer that there aren't a lot of seminal pieces of work that feel like they are telling a coming-of-age story for people who look like me. I was also thinking to myself 'Have I ever seen two black men kiss on stage?' and I haven't."
The director is rectifying that by reframing the play through a black queer lens whilst keeping its sunny optimism intact. "One of the oddly radical things about this play – that's always been radical and continues to be – is that the queer people don't die at the end," he points out. "In fact, they imagine a future of possibility and I wanted to include new audiences in that optimism."
First performed at the Bush Theatre in 1993 before it transferred to the West End. Followed by a film adaptation in 1996, it's an urban love story set on South East London's Thamesmead estate. It revolves around teenage boys Jamie, who loves musicals and Hello magazine, and Ste, who uses football as an escape from his violent family.
"This deeply moving story of two boys finding comfort and solace and love in each other will always be relevant"
Why does Anthony think it has endured for three decades? "It's really well written, it's really funny and it's really moving," says the director. "The characters are richly drawn and I think that even if they're not queer audiences can relate to the experience of discovering who you are and finding love for the first time."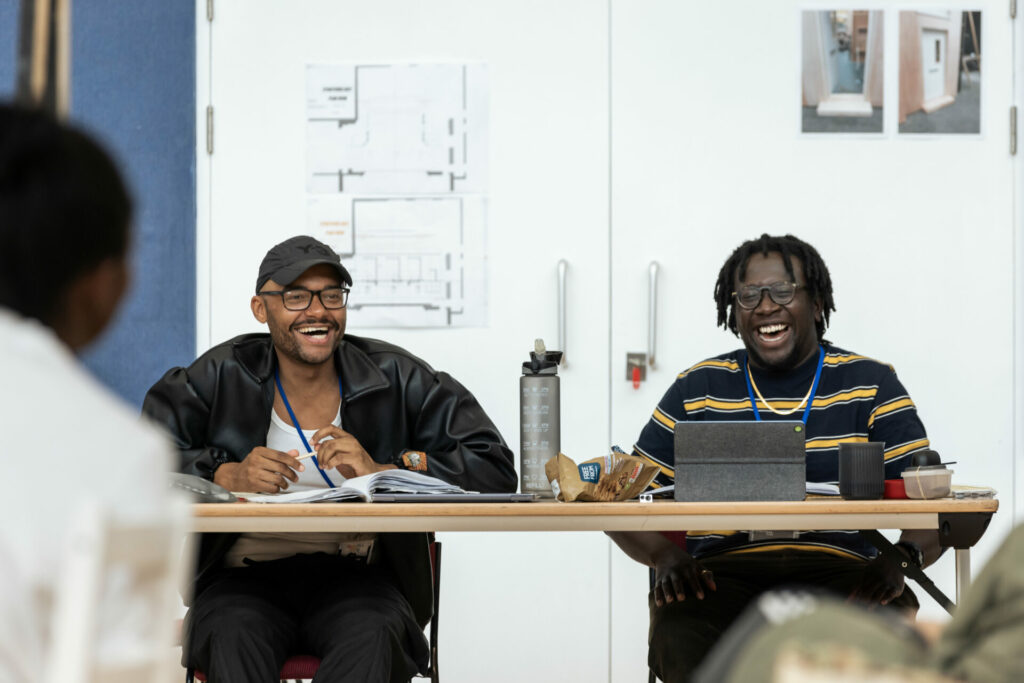 He also feels Harvey's play still resonates politically, due in part to recent homophobic attacks in Clapham and Brixton. "It feels like as much progress as we hope we've made, there's still a long way to go. At the time this was written, it was during Section 28. HIV/Aids was a huge part of the cultural conversation. There was a moral panic around gay men and a lot of those same arguments are being refashioned against the trans community. At the same time, this deeply moving story of two boys finding comfort and solace and love in each other will always be relevant because that's humanity."
Playing at London's Theatre Royal Stratford East, followed by Leeds and Manchester, the new production will still be set in 1993. "And the reason for that is because I want to make the point that there were black queer people in the 90s but they just weren't written into stories. This is an attempt to say 'We were here then, we were here before and we'll continue to be here'."
"The story is very universal"
Songs by The Mamas & the Papas will still feature heavily but have any changes been made to the script? "There are a couple of changes to make it more specific for this casting and to think about what it would be like to be one of the few black families on the estate in 1993."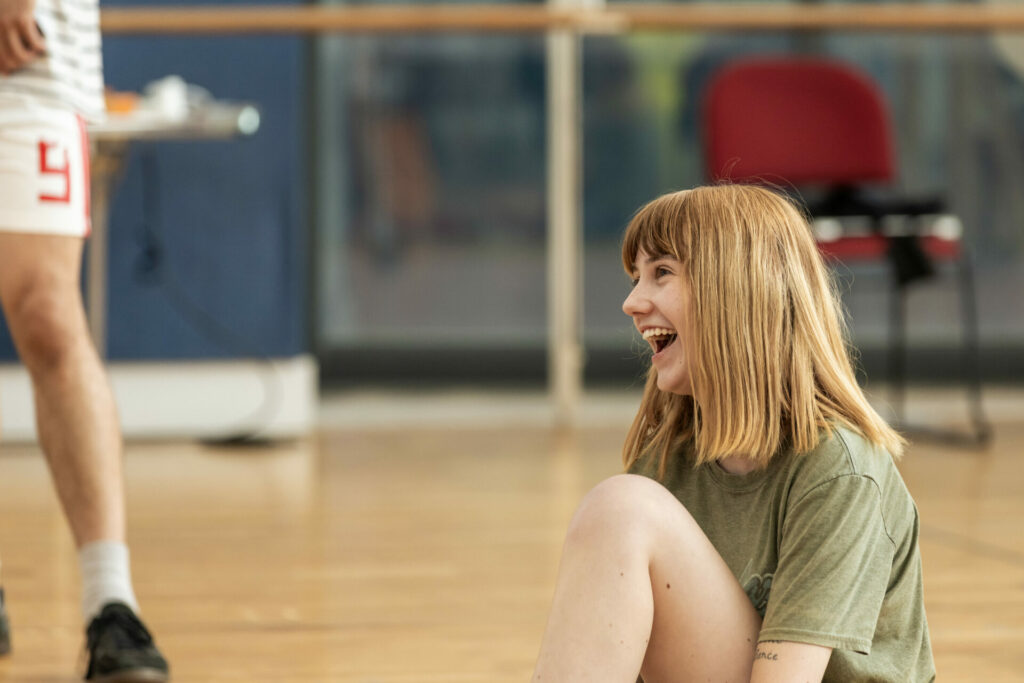 Leading the cast are Raphael Akuwudike as Ste and Joshua Asaré as Jamie, who feel the new take is timely. "The story is very universal," Asaré says, "except now it maybe hits home a bit closer for certain people. People see themselves in characters when they see actors play those characters that look like them."
Akuwudike adds: "The dynamic of queerness or non-heterosexuality in the black communities is a bit different to how this play was originally written. There's a certain importance in having this kind of story explored through a black family. It's a different kind of conversation."
Harvey met the young stars and spoke about how when he wrote Beautiful Thing the majority of plays exploring queerness were gruelling and tragic. "So what I think this play does really well is it brings a lightness to the story," Akuwudike notes. "It's done with humour and it's about a hopeful kind of love. It discusses really hard, complicated topics with a joyous current running through it."
"To offer that rosy hue of maybe things will be OK was important and that never goes out of fashion"
"You've got trans rights in the news now," Asaré says of the revival's timeliness. "At first I didn't see how that connected to what we're doing in this production. But when I asked Jonathan 'Why now?' we had a whole conversation about Section 28. You were allowed to be gay back then, it was fine. But actually, it wasn't fine. They were trying to get it out of schools, which is what they're doing now with trans rights."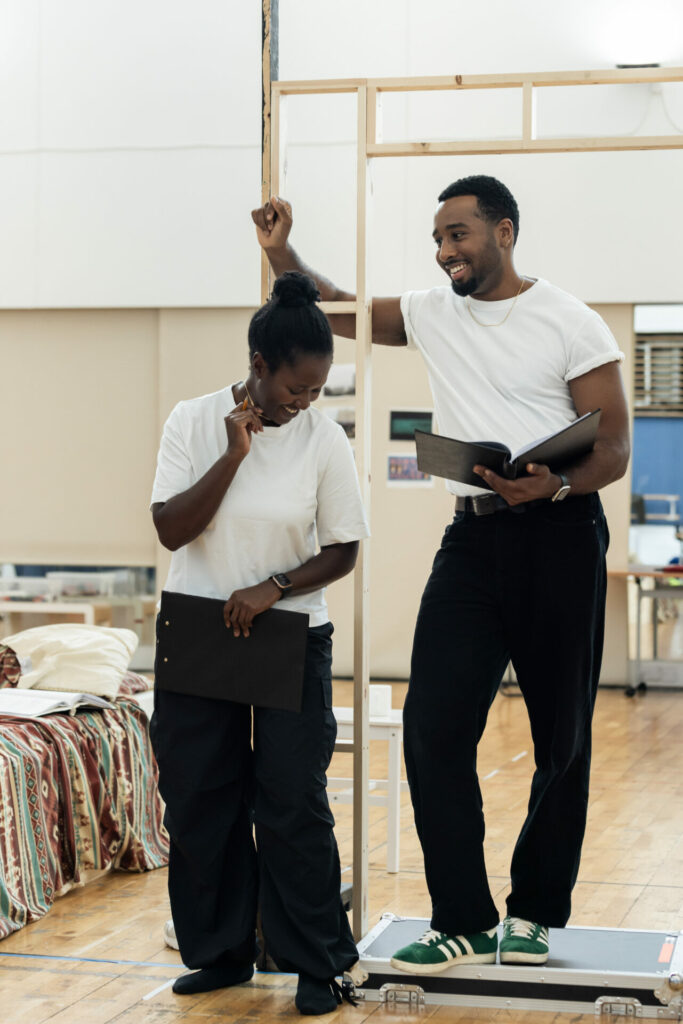 Harvey himself is excited about this new take on his story. The most recent London production had a black Jamie and a black Sandra (Jamie's mum) but the rest of the cast were white. For the anniversary production, the writer notes: "There was an element of 'Why are we telling this story again?' and when Anthony was brought onboard his approach just made sense. I taught on that estate when I was writing the play and it was a very white estate but it was quite a racist area. The headquarters of the BNP were up the road and it's no coincidence really that Stephen Lawrence was murdered the same year as the play came out."
That said, Harvey feels the story's message of optimism remains strong. "At the time when it was first aired the detractors were like 'Life's just not f***ing like that'. Yes, sometimes life isn't like that but shouldn't it be? Life for gay people wasn't great 30 years ago. There was Section 28, there was no Graham Norton on the telly, and we couldn't get married. To offer that rosy hue of maybe things will be OK was important. For me, that never goes out of fashion."
Beautiful Thing is at the Theatre Royal Stratford East, London, from 8 September to 7 October. It then plays at the Leeds Playhouse from 18 to 28 October. Finally it will go to HOME Manchester from 31 October to 11 November.