Africa's first ever gay radio station hopes to be a 'beacon of light' for continent's LGBT community
By Will Stroude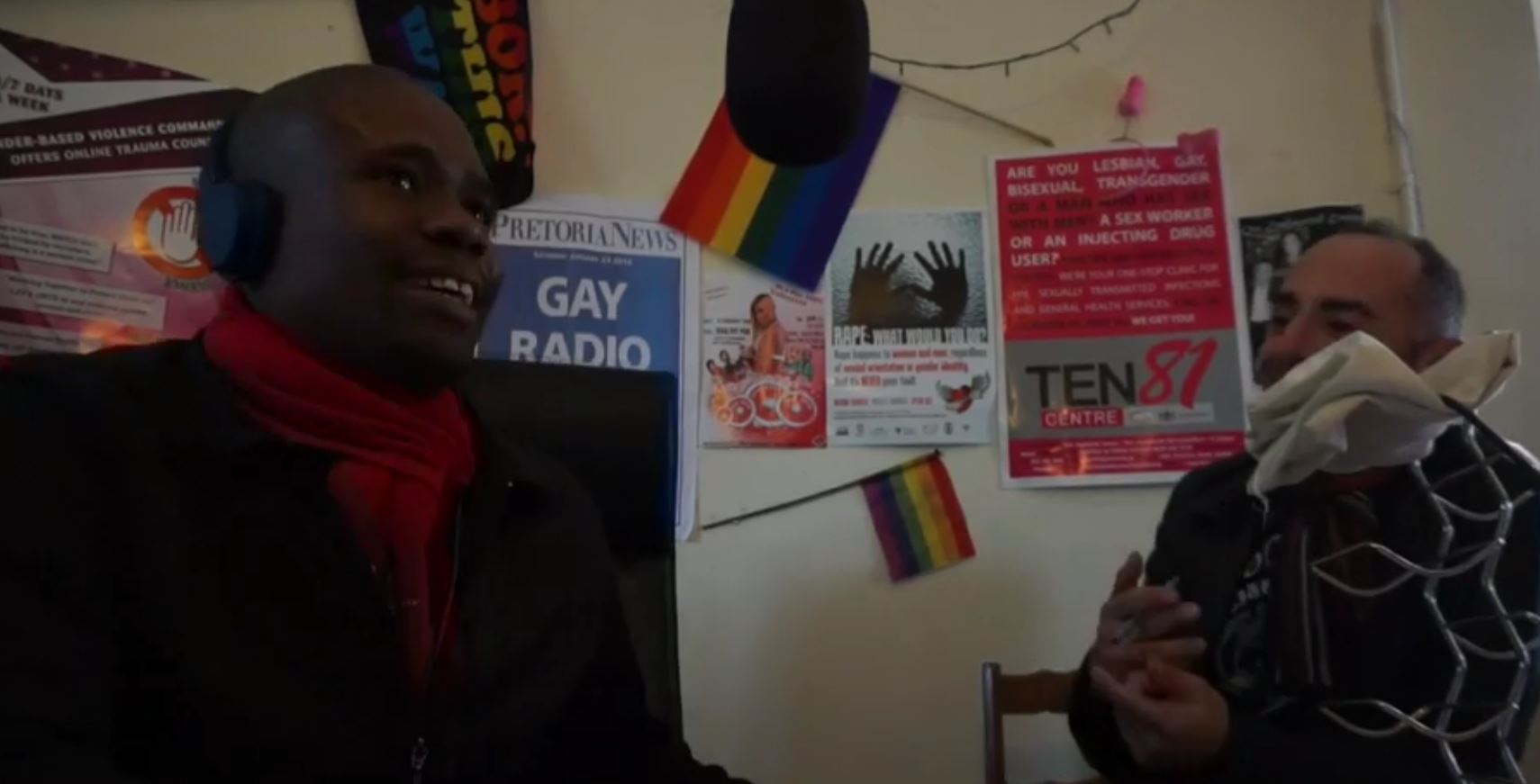 Africa's first ever gay radio station is hoping to provide a voice to those still struggling for acceptance and improve the visibility of LGBT people across the continent.
GaySA Radio, which broadcasts from a from a converted house in Pretoria, South Africa – the only African nation where LGBT rights are enshrined in the constitution – has been described as a "beacon of light" for Africa's LGBT community, and aims to tackle homopobia on a continent where homosexualiy remains illegal in over 30 countries.
"I think it's important for gay people to have a voice", the station's manager, Hendrik, told the BBC.
"Especially on the African continent, there are so many countries that have very repressive legislation, and GaySA Radio is really the only place where gay people have a voice, and they can say things that are important, not only for them, but also to demystify homosexuality."
Waseem, a DJ for the station of Islamic faith who hosts a popular sex and relationships show, said of his role: "It's kind of unique when people hear that a gay Muslim man is presented a gay sex and relationship show, so I'm trying to change peoples' perceptions regarding that."
Another presenter, Lesego Ramagona, adds: "I'm straight, but the reason why I got involved with GaySA Radio, in a way we are all affected – we all got gay cousins, gay relatives, and I think it's my duty to raise awareness, and to teach people that gay people are all normal and we can all get together and have a wonderful time."
For more information and to tune in yourself, visit gaysaradio.com.za.
More stories:
Made in Chelsea's Ollie Locke comes out as gay
Gay escorts see a rise in business during Republican National Convention