Lady Phyll calls on Labour to 'step up' on LGBTQ rights
Exclusive: "I'm so disappointed in the disgusting ways in how people are treated"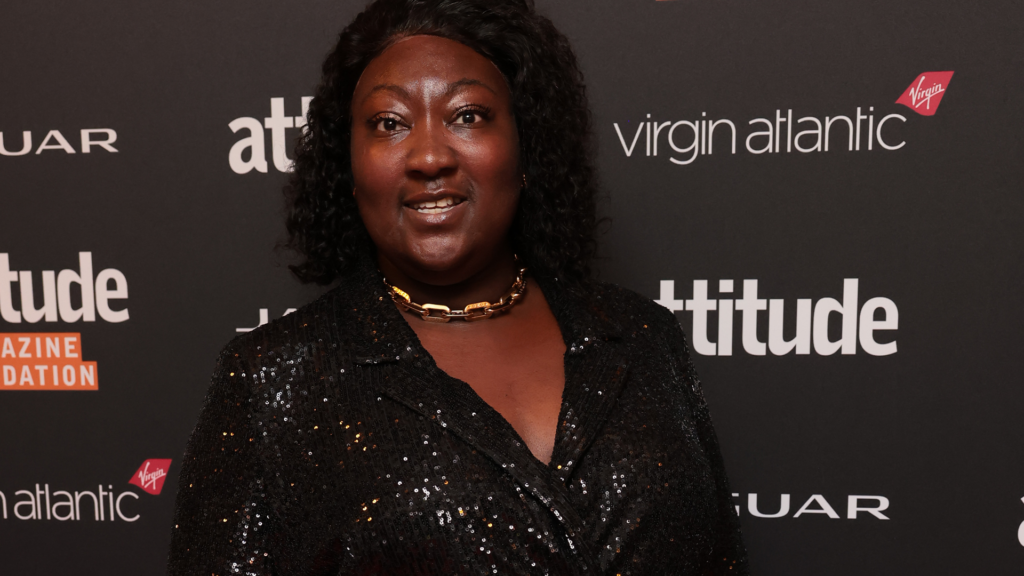 The Executive Director of the Kaleidoscope Trust has called on the Labour Party to "step up" on LGBTQ rights.
Lady Phyll Opoku-Gyimah, also the co-founder of UK Black Pride, spoke exclusively to Attitude on the red carpet at the 2023 Virgin Atlantic Attitude Awards, powered by Jaguar.
Responding to a question about recent anti-LGBTQ rhetoric from the Conservatives, including comments about gay asylum seekers and trans women, Lady Phyll said she wanted to be surprised but wasn't.
"I'm so disappointed in the disgusting ways in how people are treated," she told Attitude.
Asked what she would want to see from Labour right now, bearing in mind a general election is on the horizon, Lady Phyll called on Labour to "step up and make sure they're doing the right thing and they're on the right side of history, her-story, and their story."
Her final message for the Tories was simply, "Goodbye."
Labour has struggled when it comes to trans issues. After seemingly supporting full modernisation of the Gender Recognition Act, the party rowed back on that earlier this year.
The Labour Leader, Sir Keir Starmer, has changed his tune on trans issues, angering many in the LGBTQ community.
Earlier this week, Labour's Shadow Women and Equalities Secretary Anneliese Dodds promised a "full, no loopholes ban on 'conversion therapy'."
In a speech, she said: "We will deliver where the Conservatives have failed."
A ban was first promised in 2018 by then Prime Minister, Theresa May. It has since faced many delays and been dropped once before being resumed. It is understood it will be dropped again.
The Attitude Awards issue is out now.