Meet the inspirational sisters who helped bring Stephen Port to justice
Donna and Jenny Taylor have been campaigning for justice since their brother Jack was murdered by Stephen Port in 2015. And their fight isn't over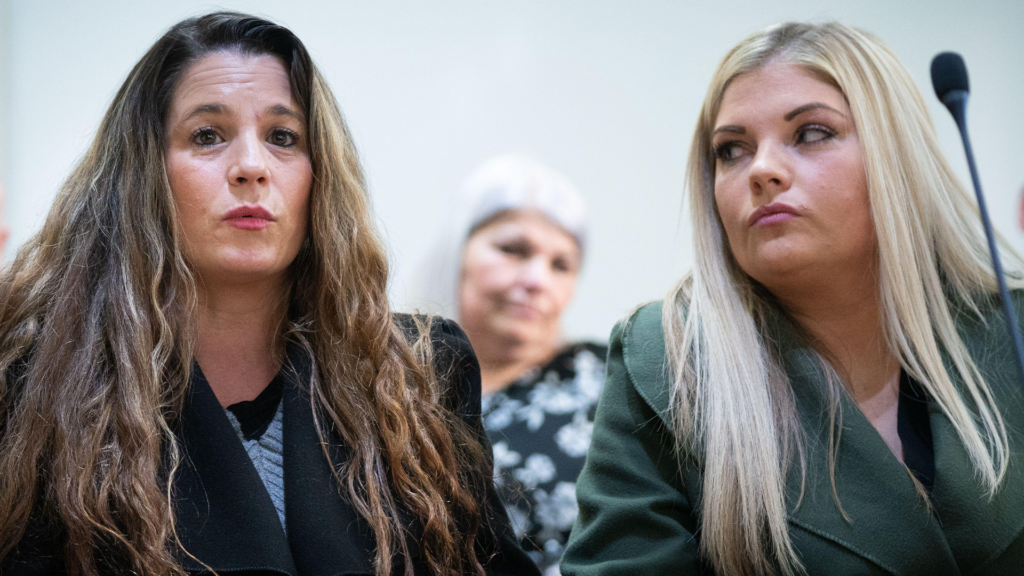 Eight years on from Jack Taylor's death at 25 at the hands of serial killer Stephen Port, the pain for his parents and two older sisters – who have accepted the Inspiration Award at the Virgin Atlantic Attitude Awards, powered by Jaguar – is still as fresh as it was in September 2015 when they learnt of his death. "We still miss him every day," his sister Jenny Taylor shares. "It still hurts just as much as when it first happened. It's always going to be like that. Jack was funny. Very loving and [he] cared about everybody," she remembers of him. "He was our younger brother, but he treated us like he was an older brother, always looking after us."
"We were very close," Jack's other sister, Donna Taylor, adds of the three siblings' relationship. She recalls family holidays, playing pranks on each other, and dressing Jack up as Buzz Lightyear to go to a club. "Christmas was the thing that he loved, which is the best memory we have [and] that we now struggle with," she says.
Jack was the fourth of Port's victims. Before him, there was Anthony Walgate, 23, killed in June 2014; Gabriel Kovari, 22, who was murdered in August 2014; and Daniel Whitworth, 21, who died the following month. All four deaths were the result of a GHB overdose administered by Port. Walgate was found outside the entrance to Port's flat, while the other three men were found in and around the same Barking graveyard just metres away. Port was eventually found guilty and given a life sentence in 2016. 'Eventually' being the keyword.
"We won't stop until we get the right result and that means people being held accountable"
Metropolitan Police officers involved in the initial investigations failed to connect the dots, despite all the men being found in almost identical circumstances. It was the investigative efforts of Donna and Jenny, who did notice those similarities, that pushed the police to the point where they arrested Port.
As a gay man, I've been horrified to learn the extent of the police's failings in this case. When I speak with Donna and Jenny over the phone, their answers are filled with a mixture of solemnity, tempered anger, and determination. The sisters say that the Met police should be held to account for its shortcomings during the investigation. In 2021, an inquest found that Met police failings "probably" contributed to the deaths of Kovari, Whitworth, and Taylor, Port's last three victims. If Walgate's death or the next two had been investigated properly, the sisters believe their brother might still have been alive today. The Independent Office for Police Conduct (IOPC) — Britain's police watchdog — is currently reinvestigating the police's response to the men's murders.
The sisters also maintain that homophobia in the force played a prominent role in the investigation's shortcomings. A high-profile review by Baroness Louise Casey of Blackstock DBE CB in March this year found that the Metropolitan Police is riddled with "institutional racism, sexism, and homophobia". This prompted the sisters to call for a public inquiry, a petition for which is still active.
"Stephen Port killed Jack and the other boys, but the police have blood on their hands"
Then, in April of this year, His Majesty's Inspectorate of Constabulary and Fire & Rescue Services (HMICFRS) concluded that a case like this "could happen again" and that murders are regularly not being investigated properly. The HMICFRS pointed to poor training, poor oversight, unacceptable record keeping, a confusing amount of guidance documents, and inadequate crime analysis and intelligence networks.
This is a battle Donna and Jenny have been fighting for nearly a decade, and while it's just as painful now, they still have a strong resolve to keep going. "We won't stop until we get the right result and that means people being held accountable," says Jenny. That means serving officers — "the ones that helped Jack lose his life" — losing their jobs. She continues, "It's disgusting how they're still in that job role. At the end of the day, Stephen Port killed Jack and the other boys, but the police have blood on their hands. They've played a part in people's deaths because they could have stopped that."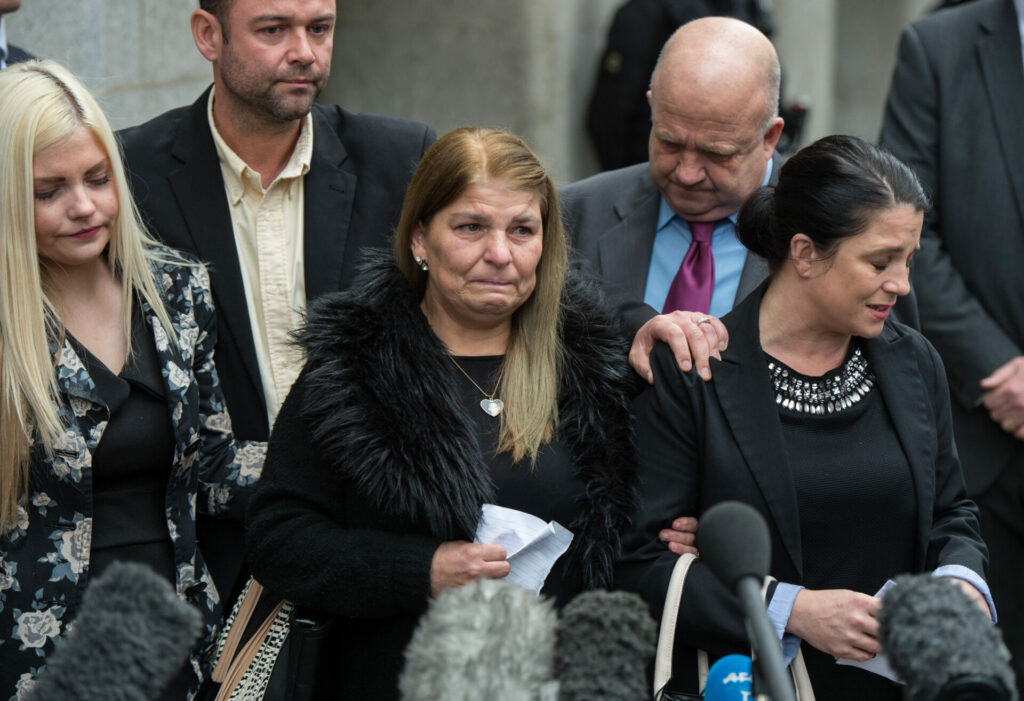 Referring to statements like those made by the Met's Deputy Assistant Commissioner Stuart Cundy in the 2021 inquest where he said "standards weren't met" in the initial investigations, Jenny says, "If there's a criminal side of that, they should be held accountable. All the stuff about they didn't have enough training and lack of resources — but we put it together. We didn't have no training, we had no resources, but me and Donna still put it together."
"I think our faith and trust is completely gone in the police"
For Donna, there's no apology the police can make. "At the end of the day, Jack should still be here. An apology doesn't cut it. We've lost somebody that we loved with all our hearts, and we're never going to get him back. They [police officers] need to understand if that was a member of their family, they would have treated that so much differently. Jack could have 100 percent been saved. Jack should be here, and we shouldn't be going through this."
Until the officers involved in Jack's case are held accountable and leave the service, this will continue to be the way, Jenny argues. "Police officers have been promoted. I feel like whilst those police officers are still working their way up, no one's ever gonna learn anything," she says. When I ask if the police can ever win back the pair's trust, Jenny's response is unsurprising. "To be honest, no. I think our faith and trust is completely gone in the police," she says.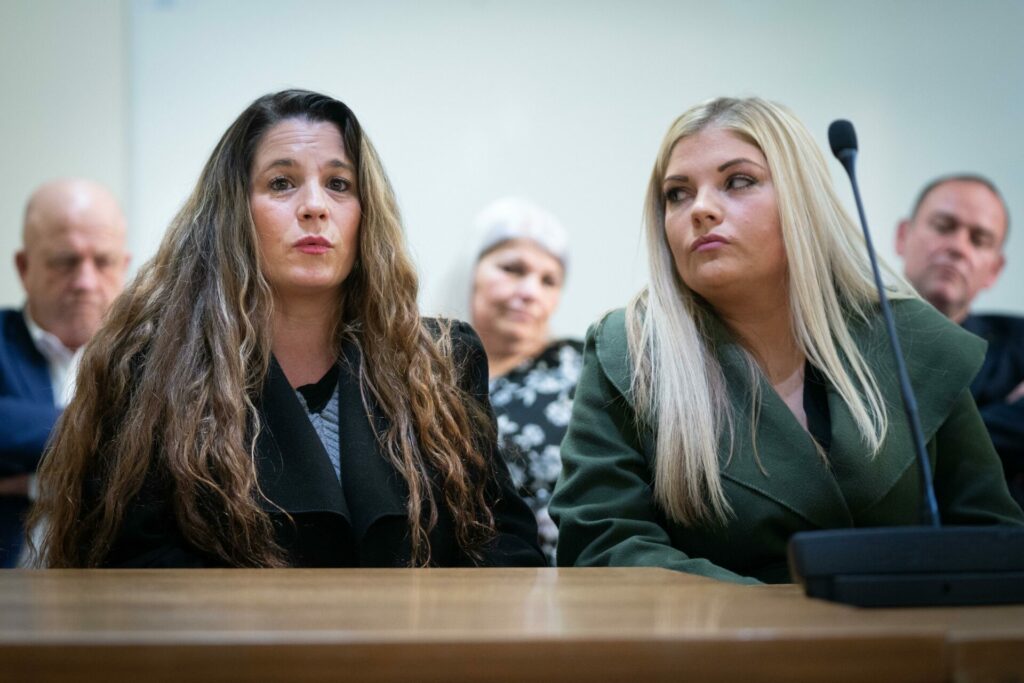 Donna echoes her sister's cynicism, "If you're genuinely sorry, you'd stand up and be counted, and they haven't, and I don't think they will." For the pair, recent reports have only highlighted what they knew and maintain always existed in black and white for all to see. The pair dismiss the police's LGBT Liaison officers as a "box-ticking exercise," as they further disparage the service.
After eight years, is there a sense that the two sisters will ever be able to rest? "I think it just goes on forever," Donna opines. "With the fact of how this has all come about and what's happened, you live with it every day. And I think we will continue to [for] the rest of our lives. At the end of the day, everybody deserves for their death to be investigated in the right way. And family members need to be treated with empathy and respect. Until that happens, we definitely wouldn't see any closure."
"We are deeply sorry there were failings in our police response"
How difficult has it been to keep fighting as long as they have? "Life has been very difficult, very tough. And sometimes you feel like giving up, but you can't do it. You've got to be strong for your family. We've got to be strong for Mum and Dad. We've got to be strong for our children. And we've got to fight for Jack," resolves Jenny.
In a statement to Attitude, the Met's Commander Jon Savell said the Met "continues to offer every support" to the IOPC in its reinvestigation. "The deaths of these four young men is a tragedy, and we are deeply sorry there were failings in our police response. Again, I give my own and the Met's heartfelt apologies." The statement also says the Met is "committed to improving our investigations, our relationships and the trust people have in us", pointing to LGBT+ liaison officers as an example. It also says that it has taken action following reports from the IOPC, HMICFRS, and more. "If the IOPC reinvestigation makes further recommendations for improvements, we will of course consider those very seriously, in addition to any misconduct matters that may arise."
Being recognised with the Inspiration Award is an overwhelming moment for the two sisters. Donna explains, "When you're living this nightmare every single day… all you can do, because Jack hasn't got a voice, is fight for him."
Words Alastair James Images Alamy and Chris J Ratcliffe/Getty Images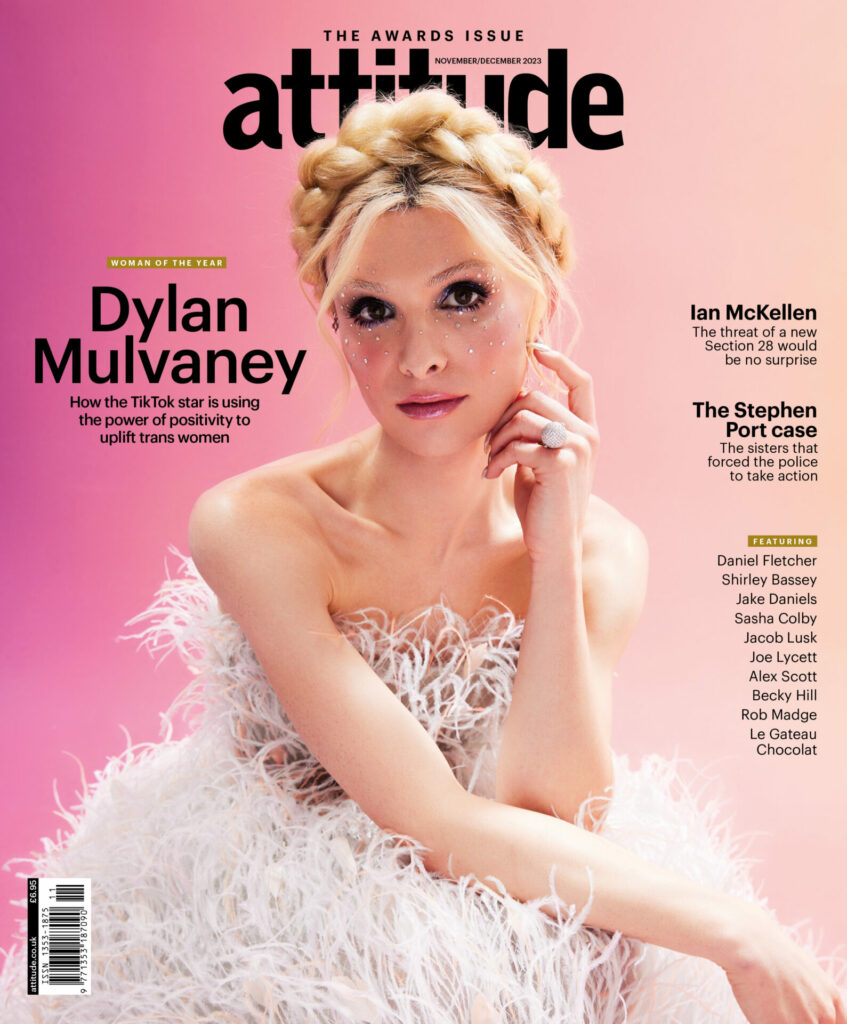 The Attitude Awards issue is available to order now.