'I'm a pro-Palestinian, anti-pink-washing Jewish Queer LGBT+ activist – this is my take on Israel-Hamas'
OPINION: "Like many, I am trying to make sense of it," writes activist and writer Dan Glass, who is Jewish, of the headline-dominating conflict
By Dan Glass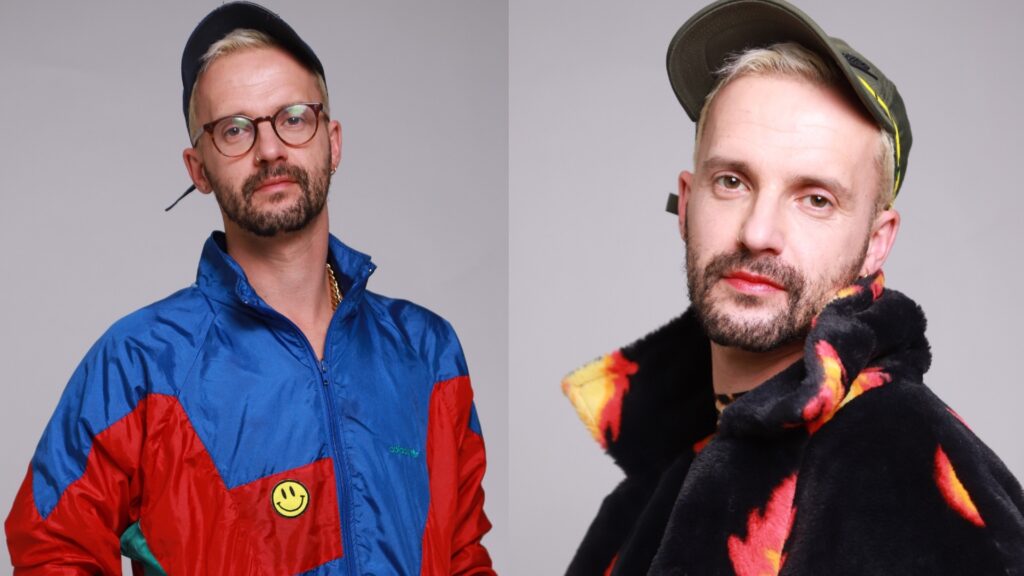 "Stand back; don't engage,"' said a woman to her partner two weeks ago as we were both staring at a beautiful passion flower together. She had just spotted my necklace, turned to me and asked what it was and I responded… "Palestine."
She looked at me if I were about to explode.
This was in the gorgeous Queer Nature exhibition at London's Kew Gardens, of all places. Hardly the front line.
It's now weeks into the latest chaos erupting in Palestine and Israel. Currently, all internet and cellular devices have been cut off in Gaza as Israel continues to commit what legally amounts to genocide, in the dark, and the UK and the US are holding back peace by refusing a ceasefire. Like many, I am trying to make sense of it.
I am trying to work out how to respond to biological relatives who have always turned a blind eye to Israeli apartheid but now realise that that time is over. I am contemplating how to support my best friends at the heart of the war-zone, Jewish activists against the apartheid, at their wits' end.
I am at a loss as what to say to multiple friends living in Gaza and across occupied Palestine – nurses, booksellers, theatre-makers, youth workers – who are trying to find yet more resilience, somewhere, somehow after decades and decades of colonial occupation – apart from that I love them, they are not alone and the whole world is now watching.
In the midst of this grim, exhausting reality, how do we make sense of a Holocaust survivor being abducted by Hamas in her wheelchair? Is there any way of making sense of yet thousands more bloodied children living in the open air prison that is Gaza? And just on the other side of the prison wall, dead teenagers who had been dancing at a music festival?
Can we untangle it all?
Yes, because all humans, especially our LGBTQIA+ community, are hugely capable. Our sexuality is an affirmation of enlightenment and a torchbearer on the quest for freedom for all.
If there is one thing I have learnt coming from a long-line of Jewish Holocaust survivors and the inherited trauma that ensues, it is to speak out against genocide. In order to make sure that the post World War Two United Nations mantra of 'Never Again' has some substance to it, we all need to take a stand.
The golden rule(s) of conflict transformation throughout some of the most infamous regimes in recent history is for ordinary people to craft a moral standpoint, to speak our present truth, and above all, take the necessary action to get to the root of brutality. If we don't, we will spend a lifetime getting to the symptom of nothing, rather than the root of everything.
Recently, the kosher butchers I used to go to around the corner from my Hebrew school in North London, an institution so drenched in grief that it tried to force me to blindly support apartheid Israel, was attacked.
Is that the best we can do? Or could we all take a moment to zoom out and remember that war is profit and colonisation is the antithesis of beauty? Could we focus our energies on the weapons companies and arms trade who are making billions of profit out of the illegal Israeli apartheid instead? Can we defy 'pinkwashing,' the racist, nationalist marketing strategy most infamously weaponised at Israeli Prides, to see beyond the smokescreen of gay-friendliness for what it really is?
Palestine is one of the most beautiful countries on the planet, in one of the most environmentally and minerally-abundant regions in the world – and therefore of strategic importance to colonisers and corporations the world over.
The day after the deplorable Hamas attacks took place, an Israeli flag was projected onto 10 Downing Street, the official residence of the British Prime Minister, hardly a surprise when the root of Israeli apartheid is the handiwork of the British empire.
Today, can we dig beneath the rubble in our imaginations and extend solidarity to those under lifetimes of rubble in Gaza? Can we exercise the necessary empathy to the victims of the victims of the Nazi Holocaust just as we have done to my ancestors? Can we take the strategic action until illegal settlers are resettled, the architects of war are held to account, those manipulated in the colonising process are listened to, reparations are upheld and in this case, until beautiful Palestine is finally free? Yes, it has happened in various formations before and it can happen again now – it has to.
We owe it to the people in Gaza.
Dan is about to embark on a film-tour with 'Censoring Palestine – the weaponisation of anti-semitism.' Contact Dan at @danglassmincer and www.patreon.com/danjglass.