How Drag Race star Gottmik found his place as a femme trans man
The world's most exciting new drag star is ready to crash the cis-tem in the Attitude April Style issue.
By Will Stroude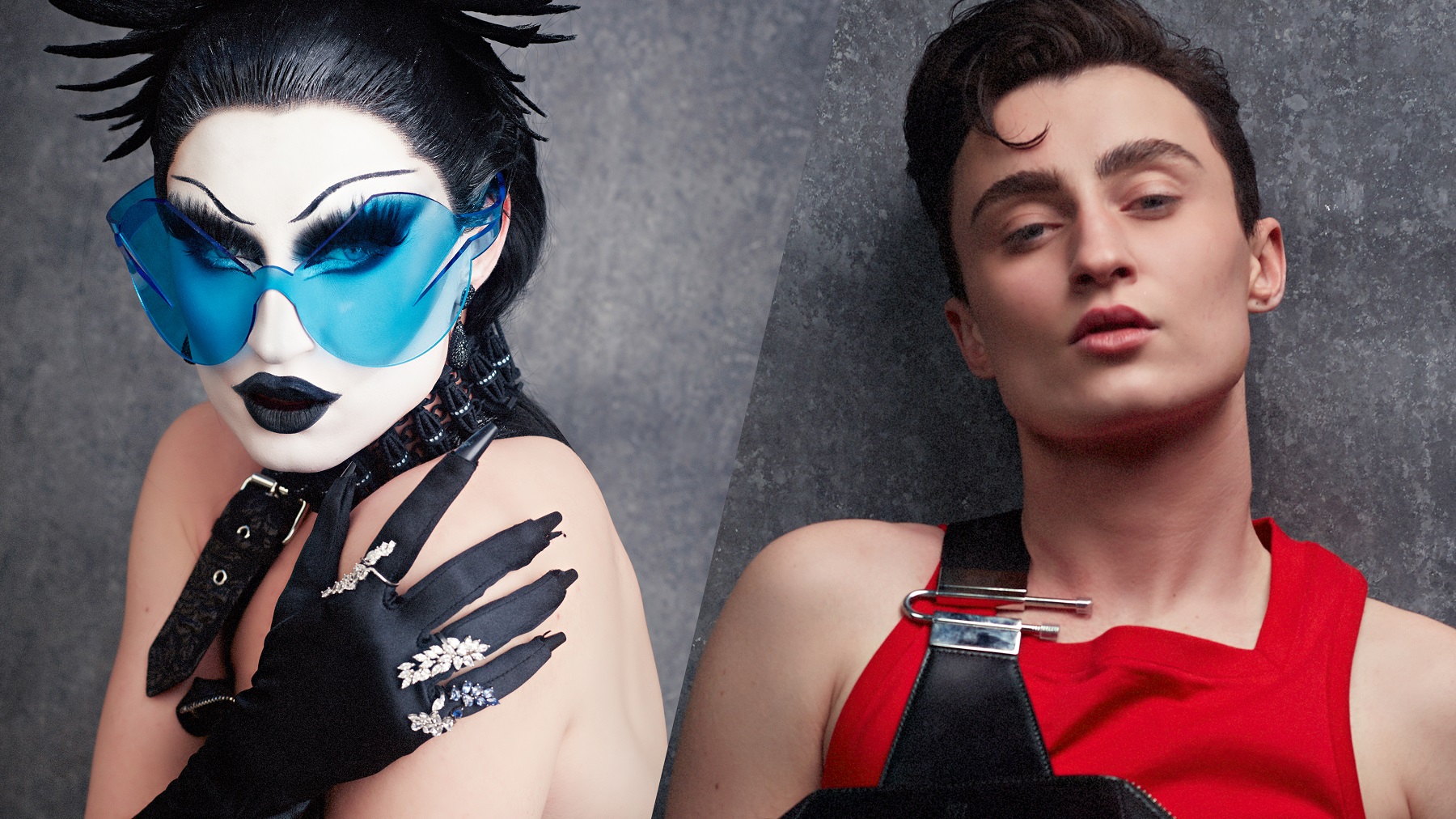 When it was announced at the end of last year that 24-year-old Kade Gottlieb was to become the first trans man to take part in RuPaul's Drag Race, global headlines quickly followed.
As soon as the LA-based make-up artist and performer entered the workroom as their drag alter ego Gottmik though, it was their captivating talent – not trans identity – that immediately did all the talking.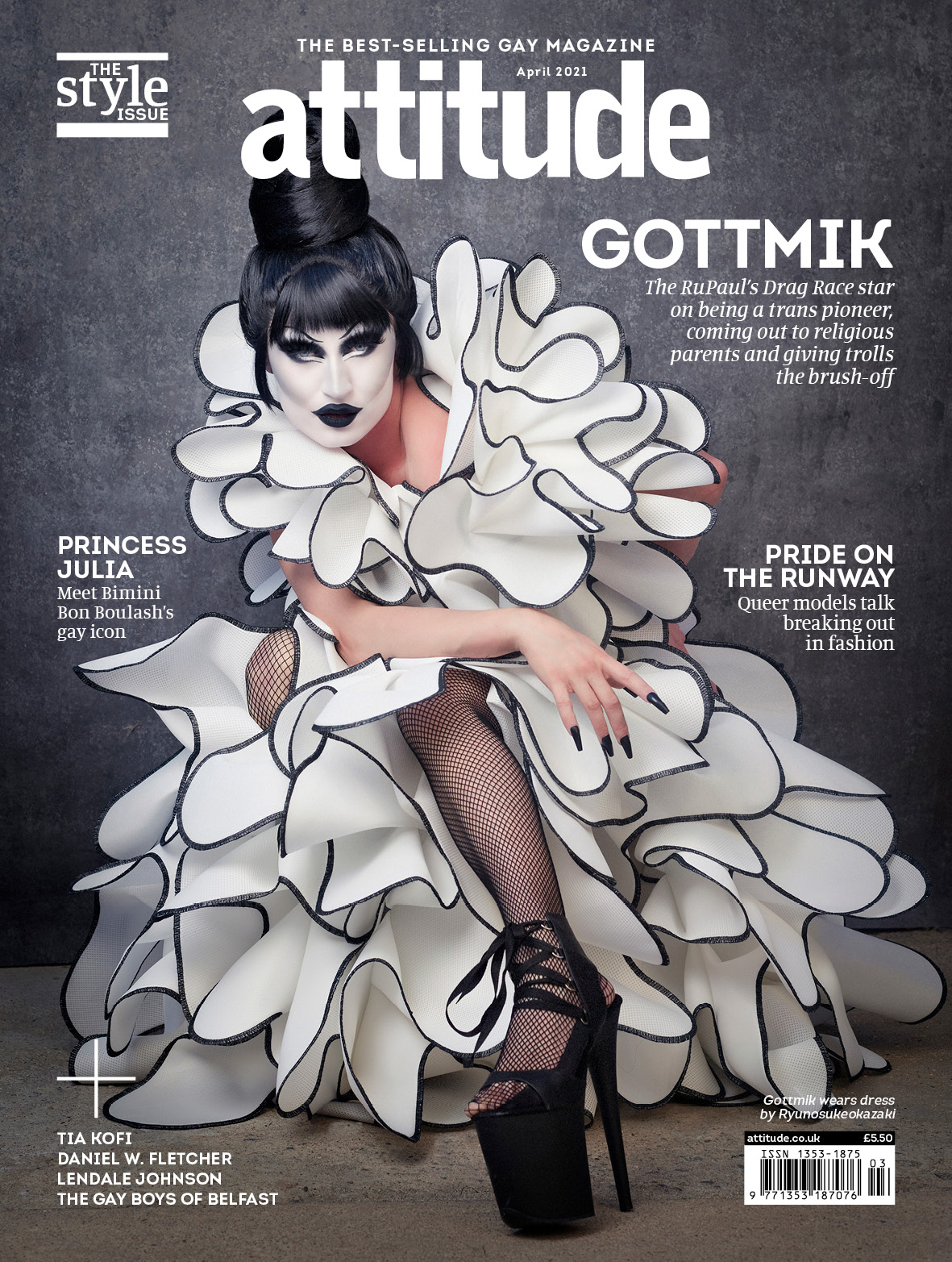 Gottmik, shot by Magnus Hastings for the Attitude April Style issue, out now to download and to order globally (Styling by Douglas Van Laningham; Fashion direction by Joseph Kocharian; Gottmik wears dress by Ryunosukeokazaki, shoes, stylist's own)
Over the course of season 13, Gottmik (who uses female pronouns when in drag) has quickly established herself as a fashion trailblazer who refuses to be constrained by traditional conceptions of what makes a drag queen.
But as a trans man donning a female facade for his art, Gottmik's path to understanding their identity hasn't always been easy – as she explains as she appears on the cover of the Attitude April Style issue – out now to download and to order globally.
"Even before I transitioned medically, I kind of was even debating, like, 'Am I trans?'," recalls Gottmik, who at the time of writing has established herself as a frontrunner amongst the remaining nine queens of Drag Race season 13.
"It was in my brain for so long, just because I would look at all the trans guys in the media and be like, 'That is just not me. That is not who I am. I'm way more feminine'.
"I love drag, and just looking at these really trans masculine men, I was, like, 'How could that possibly be who I am'?"
She continues: "And then the second I just woke up, and I was, like, 'Girl, if cis-gender men can be feminine, a trans guy can be feminine. Just because it's beyond you, doesn't mean it's not there. So, girl, do it, and pave this path'.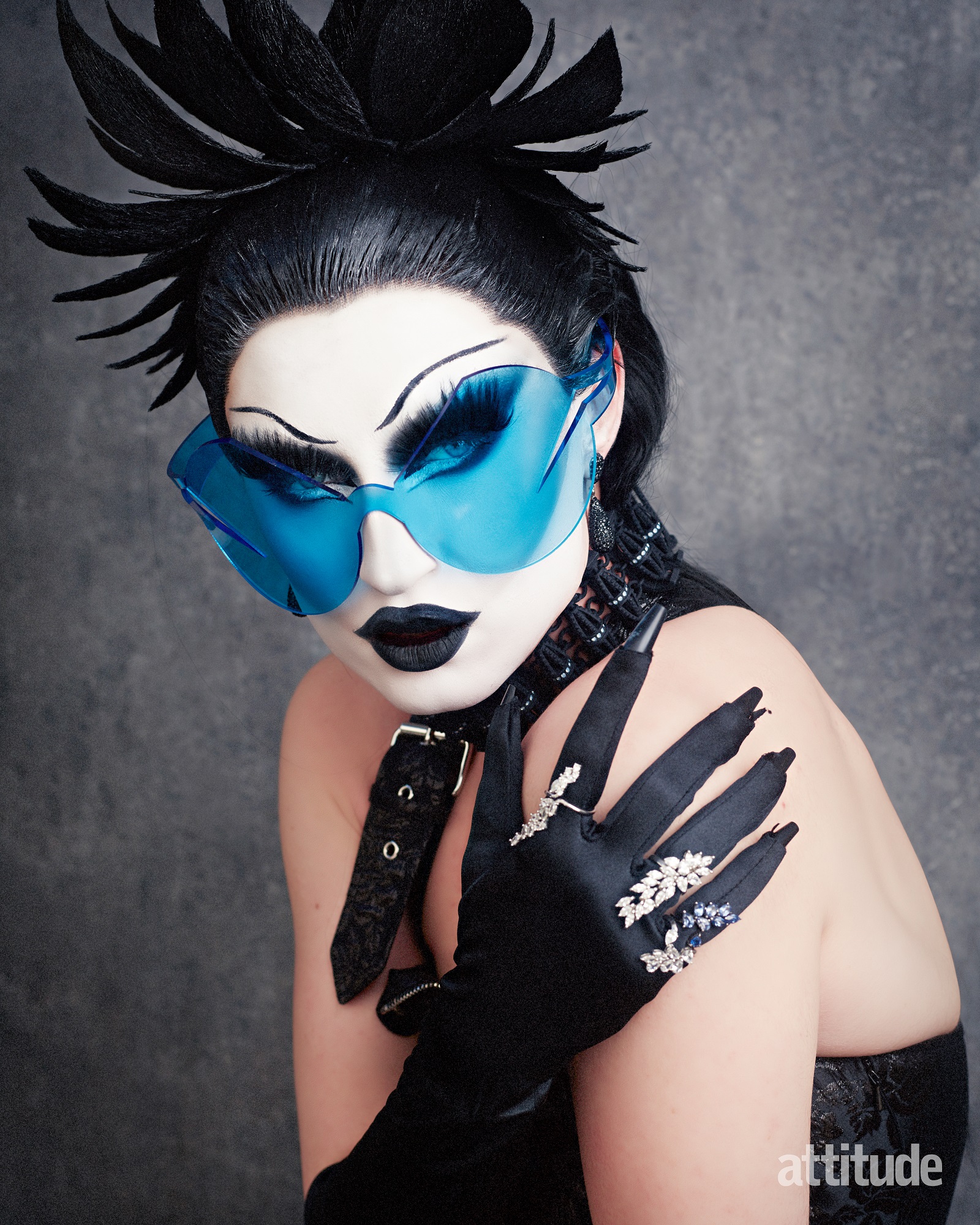 Gottmik wears dress by Moschino, necklace by Diana Law, rings by La Tache Bobo, sunglasses, by Natasha Morgan; gloves, stylist's own (Photography: Magnus Hastings)
"And that's what I did – and I'm living."
Gottmik, who was born in Phoenix, Arizona and raised in a conservative Christian family, admits she felt "a lot of pressure" to represent the transgender community on the series, before realising the most powerful tool in her arsenal was simply to be unabashedly herself.
The effect of that decision is already being felt.
"I've gotten so many messages on Instagram, Twitter, just every social media, of paragraphs from guys who feel the exact, same way. And I'm just so excited that I'm able to be on this platform and show them", says Gottmik.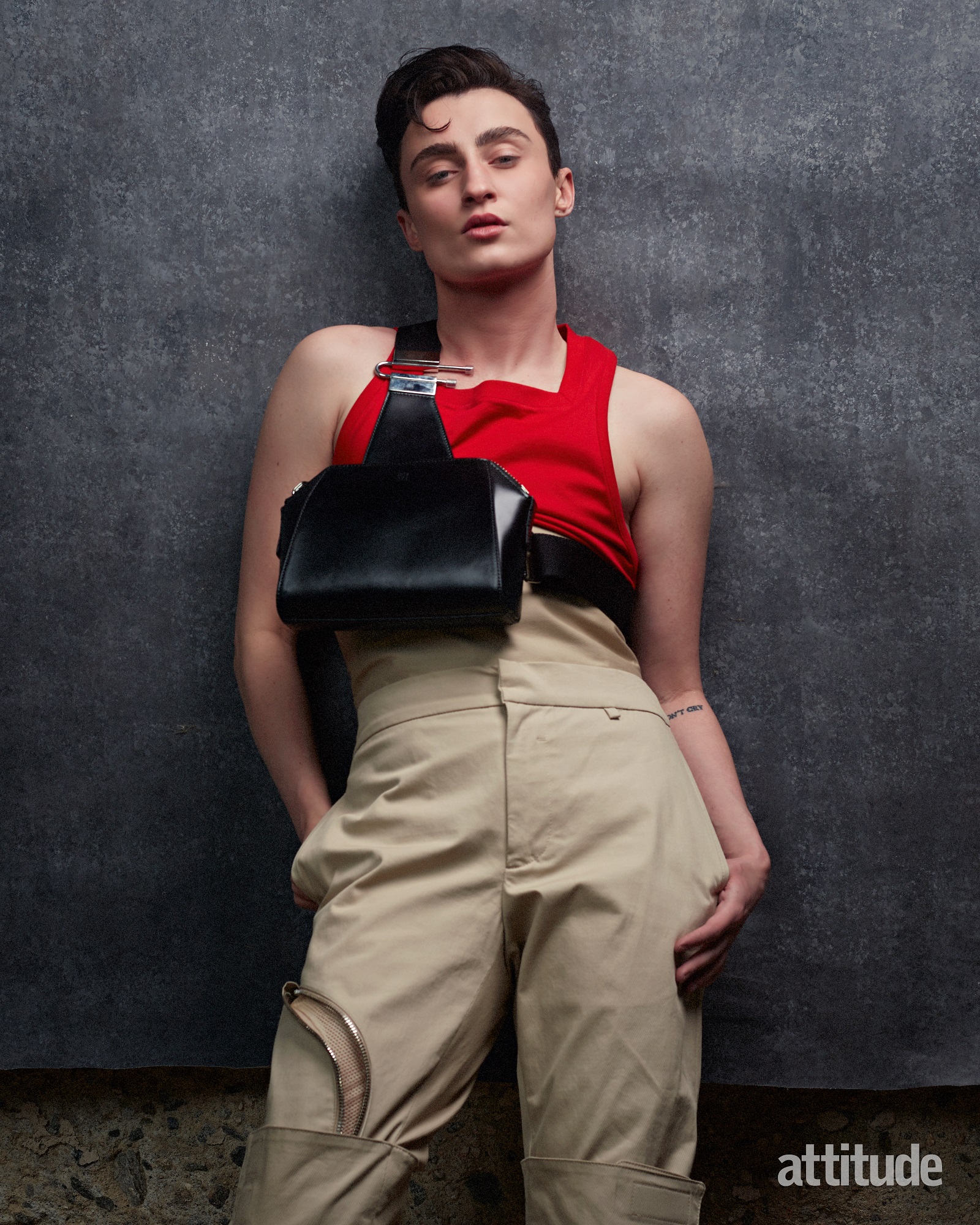 Gottmik wears full look by Givenchy (Photography: Magnus Hastings)
She goes on: "I have had so many trans boys and girls reach out and tell me how seeing me on the show has helped them come out or feel accepted and those are the messages that really make me take a step back and thank the universe for everything I have.
"I always wanted to see someone like me in the media, and the fact that I am able to show my artistry on my favourite TV show and be that for people is surreal."
While drag has always been an art form that's given the proverbial two fingers to gender-norms, it remains a sadly ironic reality that transgender performers can be dismissed by their cisgender counterparts – but Gottmik insists the drag community has been "mostly supportive" of her over the course of her short but already-storied career.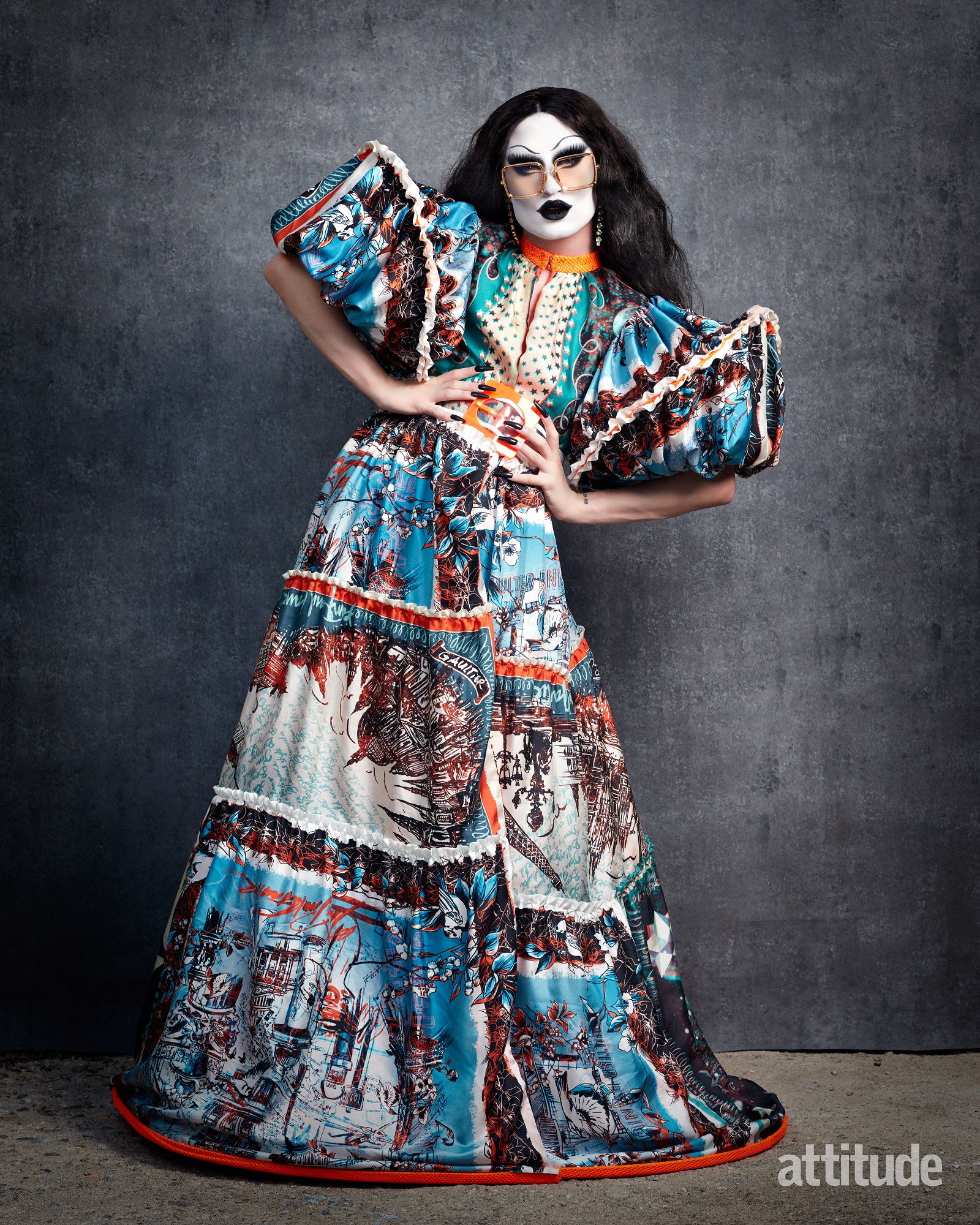 Gottmik wears dress, belt and shoes all by Jean Paul Gaultier, earrings, by Shine Like Me, sunglasses, by Anna-Karin Karlsson (Photography: Magnus Hastings)
"On Drag Race, I'm not exaggerating, everyone made me feel like just another guy in the werk room," she reflects.
"I never was just, like, 'Oh, this is awkward…' I never had that moment. Ever, ever, ever. Which was just so amazing because I kind of expected those moments to come. But everyone was so supportive and it just allowed me to really be myself, and open up, and grow as an artist. And I am so thankful for that.
"But, of course, there's some people online that have their opinions, but that's fine.
"They're on the wrong side of history, and I'm just… I'm laughing from a gorgeous place."
Read the full interview with Gottmik in the Attitude April Style issue, out now to download and to order globally.
Subscribe in print and get your first three issues for just £1 each, or digitally for just over £1.50 per issue.