48 hours in Edinburgh: From majestic Arthur's Seat to dazzling LGBTQ bar CC Blooms
Attitude travels to the Scottish capital to explore the city's centuries-old history, rugged scenery and dynamic dining and hoteling options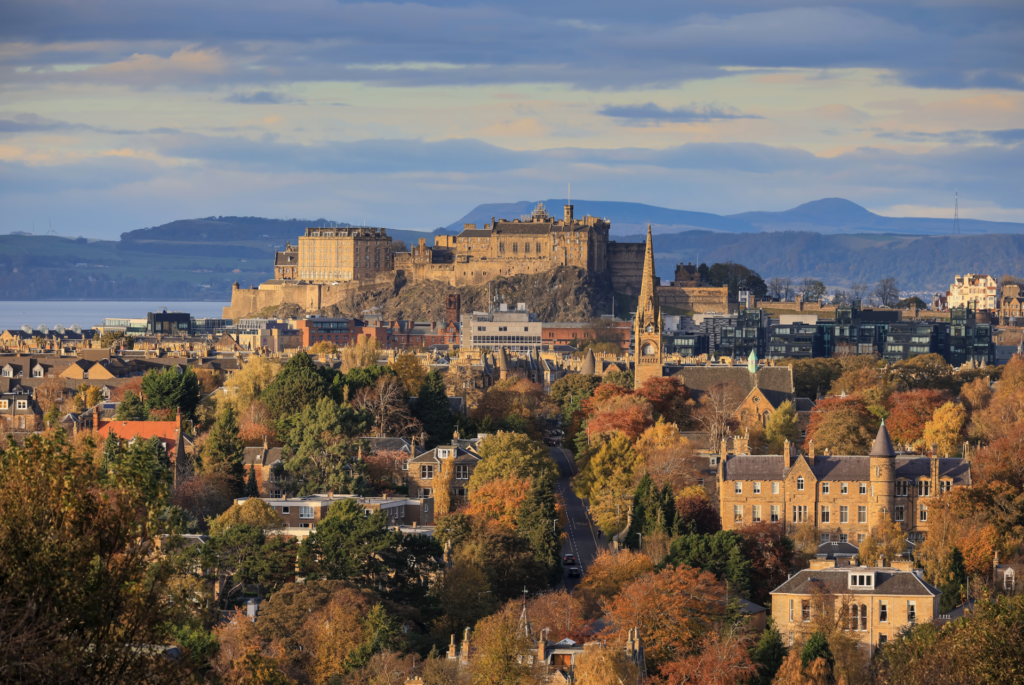 It's Saturday night, and the streets of Edinburgh are curiously devoid of drunken partygoers. We're sure it's a different sight during Edinburgh Fringe — and maybe even tonight, over in New Town — but the smart, classical streets of Old Town, at least, are free of the traffic, smog and litter doubtlessly plaguing every other major UK city at this very moment.
The walk back to our hotel — the chic, swish Virgin Hotels Edinburgh — is the perfect wind-down after a night of cocktails at CC Blooms, Edinburgh's best-known gay bar. In this city of 500,000, it's sadly one of only a handful of queer bars, several of which are, like CCs, dotted around the 'pink triangle' at the top of Leith Walk.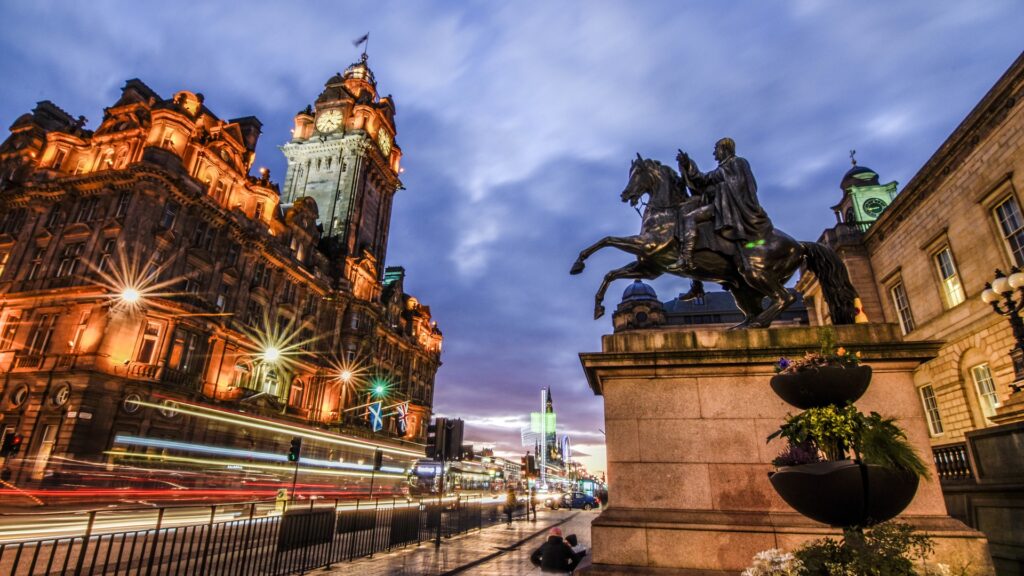 But what this accessibly-sized city lacks in LGBTQIA+ spaces, it makes up for in other qualities – most obviously, history and natural beauty.
The Scottish capital since the 15th century, Edinburgh's landscape is owned by two mammoth features: the astonishing medieval fortress Edinburgh Castle, dating back to 1103, and Arthur's Seat, an ancient volcano that erupted around 340 million years ago. The latter is located within the rugged, uncultivated gorgeousness of Holyrood Park.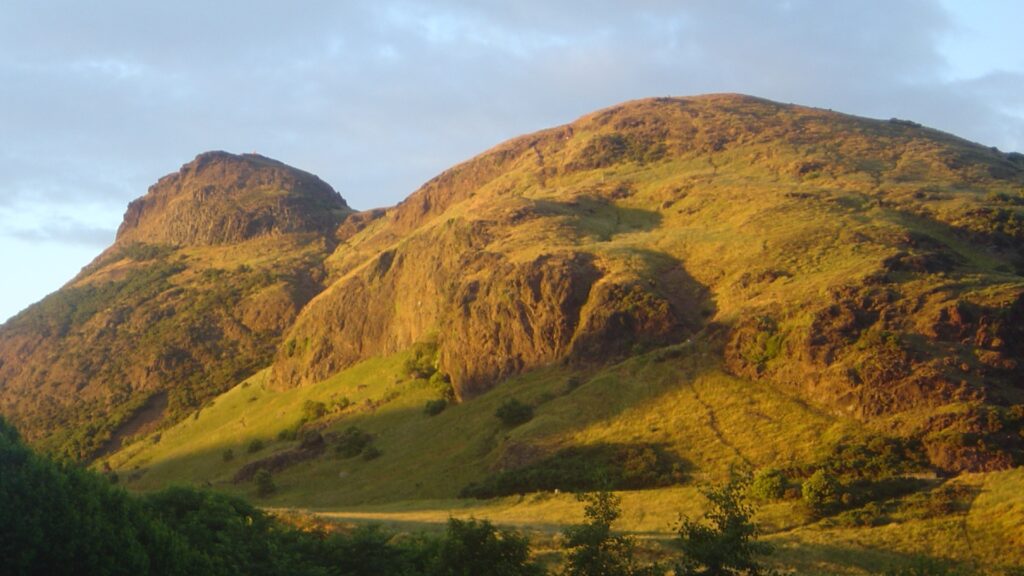 You can walk from Edinburgh Castle off to the tip of Arthur's Seat in a matter of hours – less, even, depending on your fitness levels. What's more, the route takes you straight through The Royal Mile: a magnificent cobbled street dotted with shops synonymous with Edinburgh's character, selling lambswool jumpers, tartan kilts and a thousand types of whiskey.
You'll also pass the Scottish Parliament Building, built in 1999 – a somewhat rare example of striking modern architecture in this storybook town. Classed as deconstructivism, its jagged, splintered sci-fi look contrasts fabulously with Holyrood Abbey next door. Founded 1128, the Abbey's appearance only adds to the weight of royal history in the air.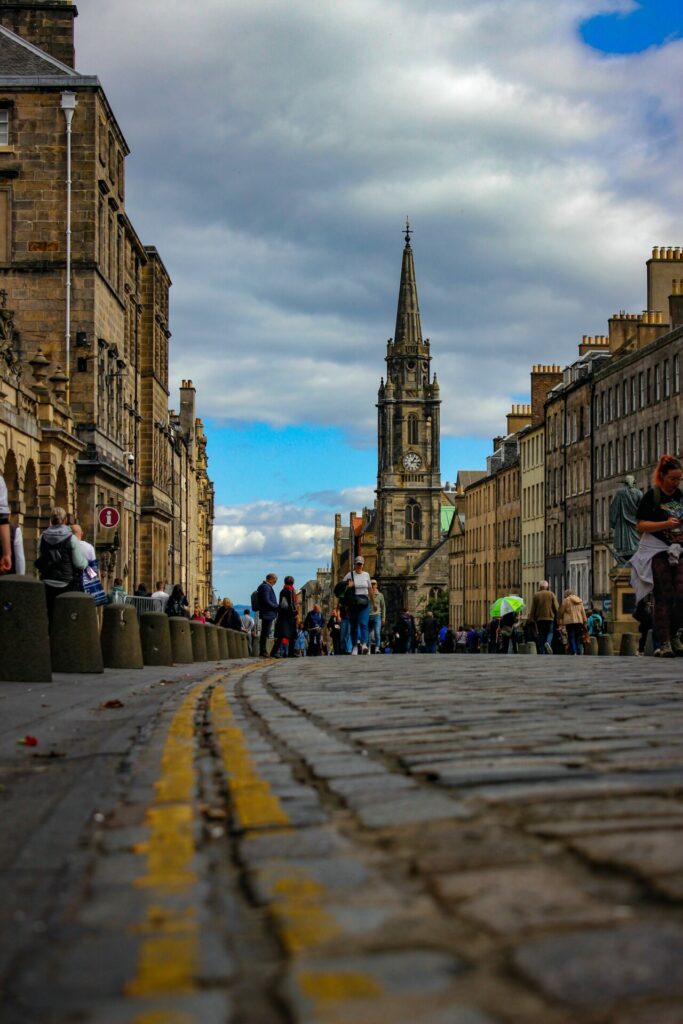 Simply put, Edinburgh has it all: architectural marvels old and new, thousands of years of history, ethereally wild scenery, and a cosmopolitan edge to boot. Here's how to make the most of a weekend here.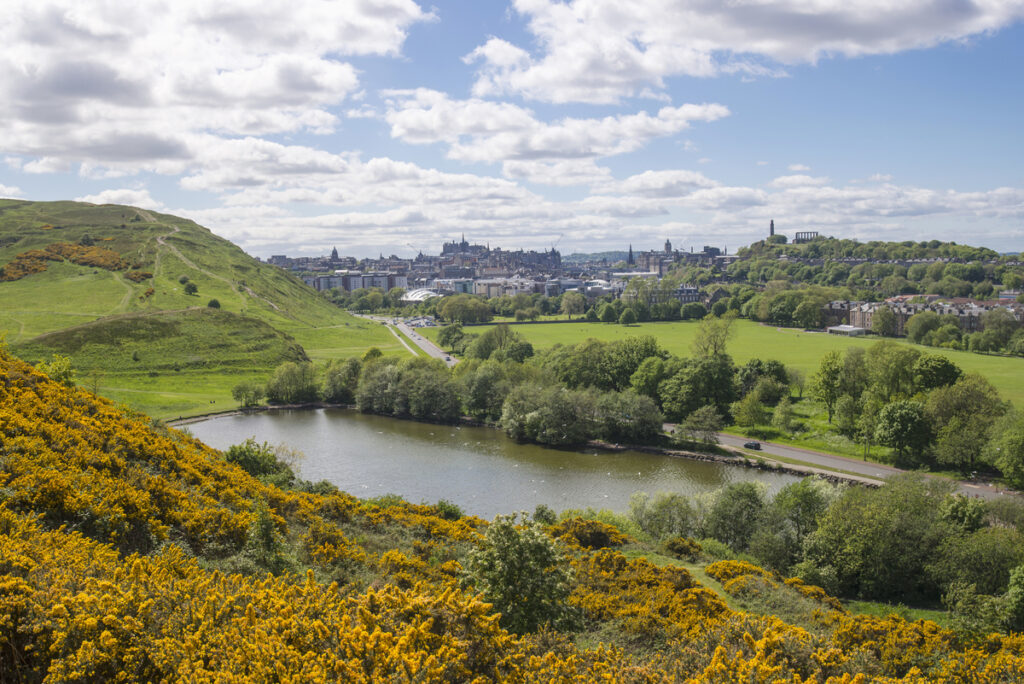 Holyrood Park

We can't stop going on about this place. It's one of the best things this writer has ever visited, and it was totally free. You can completely immerse yourself in 650 acres of dramatic hills, charismatic crags and fairytale lochs, and feel a million miles from… if not civilisation, then at least the hustle and bustle of urban life. And yet, the entire landmass is surrounded by city. From the top, you can see the miles of roads and streets that encase it. Its existence feels wonderfully improbable.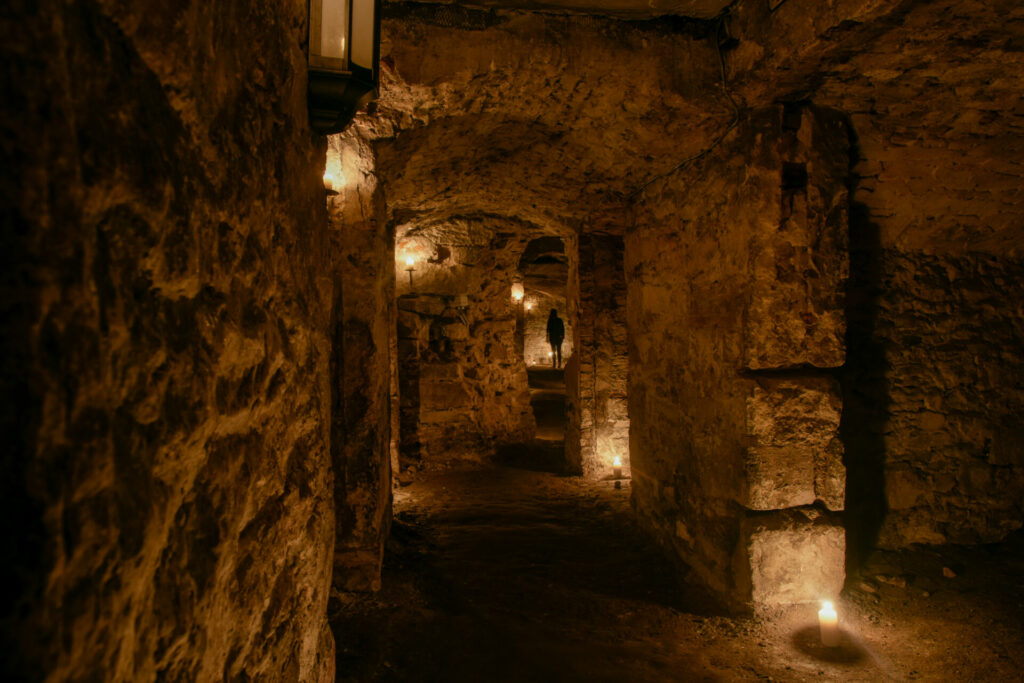 Walking tours

The one-hour, adults-only 'Hidden & Haunted' guided walk with Mercat Tours is perfect for Halloween, and explores the Old Town's unusually narrow streets and alleys, and the Blair Street Underground Vaults. Handily, the website lists the step count (900), so bring the pedometer!

There's also the eerie Real Mary King's Close tour, which takes you beneath the Royal Mile to a once-densely populated labyrinth of dark and dingy hidden streets. Step back in time as your tour guides reveals stories of the poor souls who once lived here, often in abject poverty, in the 16th and 17th centuries. Just imagine being stuck down in one its confined spaces during the bubonic plague…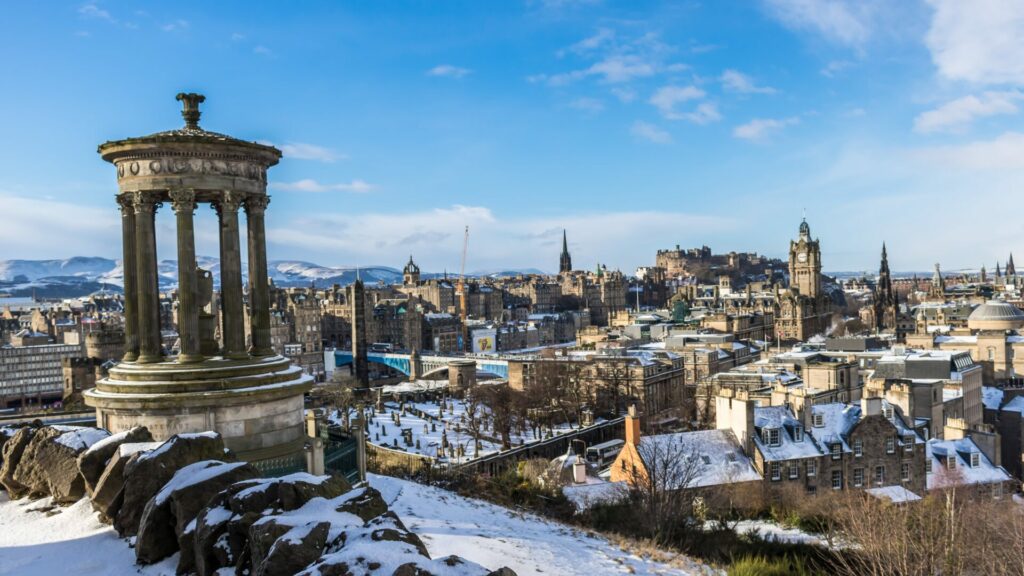 Carlton Hill

Another mountain peak in the heart of the city, Carlton Hill's most recognisable landmark is The Dugald Stewart Monument, erected in 1831 in memory of the Scottish philosopher of the same name.

Nearby is the awe-inspiring National Monument of Scotland, inspired by the Parthenon in Athens and a tribute to Scottish soldiers and sailors who died in the Napoleonic Wars. It offers a brilliant photo opportunity: you'll look like a fleck of dust next to one its huge columns.
Camera Obscura & World of Illusions

Hard to describe and even harder to photograph, this one-of-a-kind outing dedicated to all things phantasmagorical dates to a mind-bending 1835, making it Scotland's oldest purpose-build attraction. Think a hall of mirrors, squared, and then squared again, and then refracted through a prism.

There are discounts available for early-birds, which is a good shout. We recommend as early an arrival as possible, for even with the venue's best crowd control efforts, the busyness can be annoying. You may find yourself rushing through the five floors to get it over with, when the real fun is in studying each curiosity in turn.
Where to eat: Ondine

Do acquired tastes like haggis and deep friend Mars bars dominate your perception of Scottish cuisine? Fear not: with 6,160 miles of coastline, impossibly fresh seafood is the country's real foodie MO. Scottish territorial waters support 250 species of fish, and the elegant but friendly Ondine restaurant serves many of them. Try the lemon sole, expertly cooked in brown butter, or a robust serving of tender monkfish. Expect mussels, lobster and shellfish galore. Each deceptively simple dish is artfully presented and swiftly delivered, with an exquisite white to accompany every option. It's easy to see why, in 2021, Ondine was awarded Best Restaurant in Scotland at The Estrella Damm National Restaurant Awards in London.

The crispy oysters, by the way, are unmissable; visit during 'Oyster Happy Hour' from Tuesday to Friday, 5.30pm-6.30pm for raw oysters for £2.50 each and cooked oysters for £3.50 each. That said, we would love to see more affordable small plates on offer; the delicious burrata, served with smoked among pesto and carrot, is one of many seafood-free options available, and comes in at £18.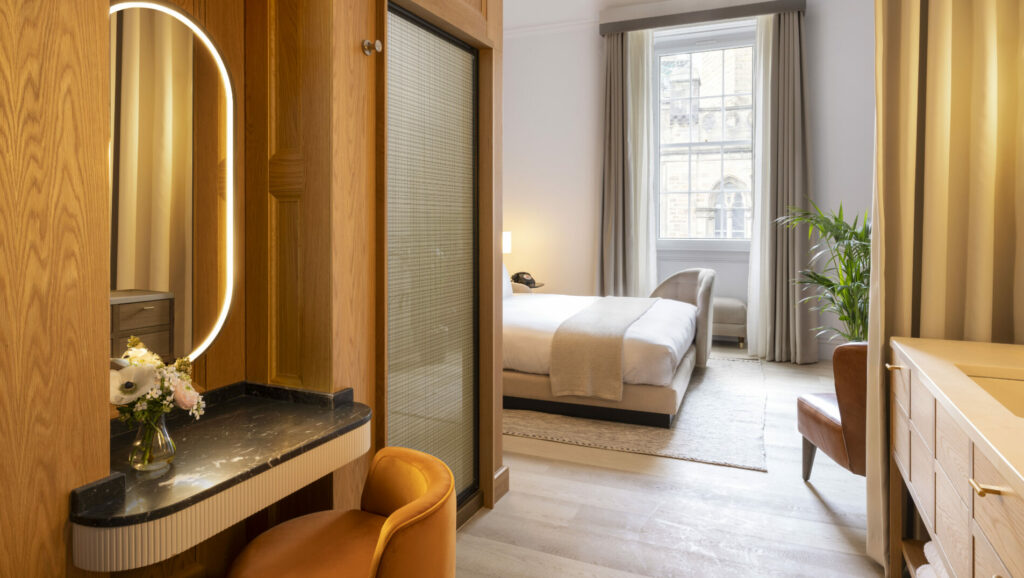 Where to stay: Virgin Hotels Edinburgh

Location, location, location: that is the USP of this 220-room five star – home to a 24-hour gym and three drinking and dining options – housed within the handsome, historic India Buildings. It takes pride of place at the top of Old Town's vibrant, curved Victoria Street, home to an array of old-timey shops with multicoloured facades, from cheesemongers to antique outlets. Our room actually overlooked the street, which was charming to wake up to. Edinburgh Castle can be reached on foot in 10 minutes; so too the gothic marvel that is St Giles Cathedral (founded 1124) and the sprawling National Museum of Scotland.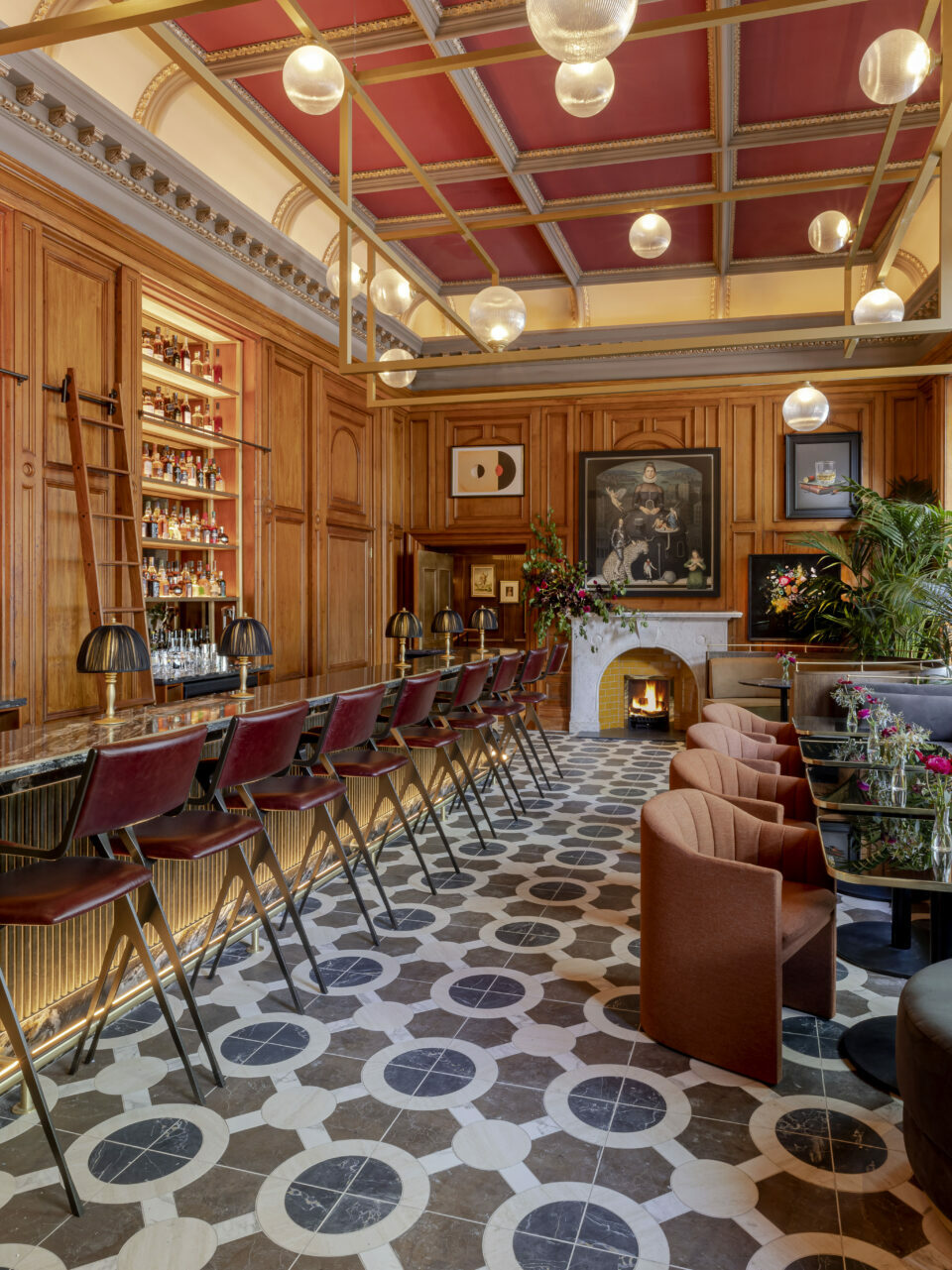 In a fabulous coup for Scotland, the only other Virgin Hotels outpost in the UK is in Glasgow. Eschewing the snobby atmosphere of most high-end hotels, Virgin Hotels Edinburgh shares the same dynamic, almost brash DNA as its five siblings in the US (Chicago, Dallas, Nashville, New Orleans and New York). Case in point: throwback pine-panelling is outrageously juxtaposed with an art installation-like 'light wall' that greets you on arrival. The rooms upend expectations again, offering a surprisingly calm and serene colour palette, and cool details such as drinks trollies and SMEG fridges. As should be prerequisite in any self-respecting blockbuster hotel, there's unlimited free Wi-Fi.

For all its ultra-modern touches, it's of course decidedly Scotland in its execution: not least in the thick, friendly accents of half the staff-force. But that twist on tradition is certainly apparent in the opulent Eve restaurant, which effortlessly combines Scottish and international flavours: haggis empanadas, anyone?


Where to party: CC Blooms

Founded in 1994 and thus turning 30 next year, the bar's name is a tribute to Cecilia Carol "C.C." Bloom, Bette Midler's character in 1988 comedy drama, Beaches. It's a super-camp nod, and owners Mitch and Tim drive the camp message home further on their website: "We're as old as Calton Hill, a bit fiery, plenty of comedy value, star of a few tragic stories, hostess to many, and altogether a roaring success."

Further resurrecting the spirit of the 80s, our arrival is heralded by a classic of the decade: Soft Cell's 'Tainted Love', with its signature 'bink bink' percussion. It's not long before we're time- travelling to the 2000s via the urgent strings of Britney's 'Toxic'. We bop along happily until the DJ, with their penchant for playing songs only part way through, loses us at Justin Bieber.

With its Legally Blonde-esque pink lighting and abundance of Progress Pride flags, CCs has a carefully considered queer ambiance. All exposed brick and parquet flooring, it's a fundamentally better-looking space than your typical regional gay dive bar, sticky surfaces be damned. The downstairs LAB space is particularly elevated and plays host to drag shows on Tuesdays and a quiz on Thursdays.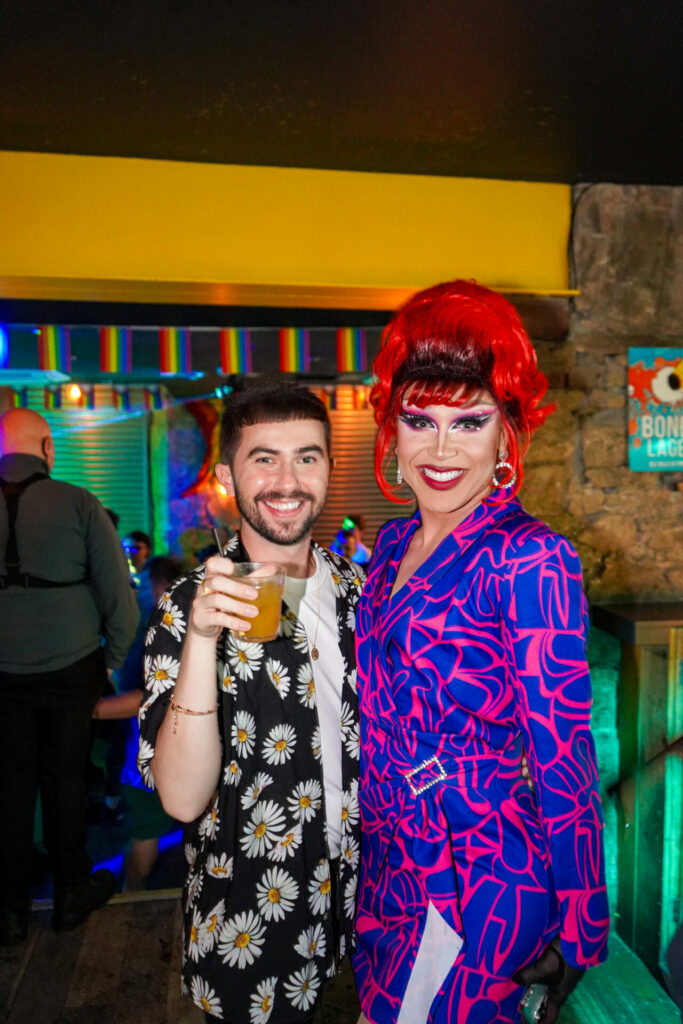 We stick to the ground floor during our visit, where young, cool bar staff are serving looks with their multi-coloured hair and gender-queer fashion. In contrast, the uniformed security read as cis-het — although who are we to assume? — and yet are the friendliest door staff we've encountered in eons. One of them goes beyond the call of duty to chaperone us to an empty table when one becomes free. They're so sweet, in fact, that one even charmed local legend Oscar-winning actor Tilda Swinton into a photo when she was either passing by or visiting — an event which made headlines in the local press. CCs is busy by 11pm, but not packed. Middle-aged gay men in tight trousers and tighter T-shirts make up the lion's share of the crowd. Some of the younger patrons happily rub shoulders with the more riotous party of the night, a group of elderly straight people who appear to be celebrating one anniversary or another. Though they're loud and hog the bar, they are good-natured and seemingly respectful of the space.

The drinks menu is extensive — there are 13 types of rum, 28 types of gin and several
low and no-alcohol options — plus there's a kid-friendly all-day food menu, with patriotic dishes including Scottish haddock fishcake and haggis bon bons. We stake out a space at the bar to order a decent classic Martini (priced at £8.45) and, at the sight of a contactless donation box, impulsively donate £5 to Waverley Care, Scotland's leading charity supporting people living with HIV and Hepatitis C. These things should be a prerequisite in every bar, not least because they engender a sense of respect and affection between patron and venue. Now, Attitude's enduring memory of CCs will forever be that the venue made the act of giving to charity as effortless as a flip of the wrist.
To book a stay at Virgin Hotel Edinburgh, see: VirginHotels.com/edinburgh. For more information about Edinburgh, head to the VisitScotland website.