Jessie Ware and Nelly Furtado to headline Mighty Hoopla 2024
The celebration of queer joy and liberation returns to Brockwell Park from 1-2 June 2024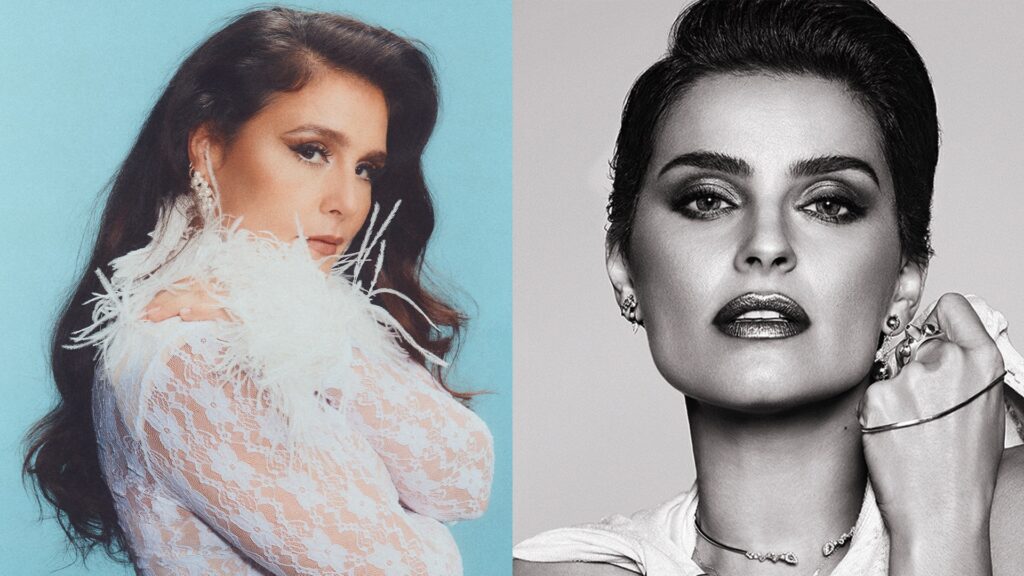 'That! Feels Good!' It's just been confirmed that the headliners for Mighty Hoopla 2024 are Nelly Furtado and Jessie Ware.
After a sold-out 2023 event, Mighty Hoopla returns to Brockwell Park once again next year for another two-day celebration of queer joy, vibrant acceptance, and liberation.
Organisers announced on Tuesday (14 November) that 'Maneater' singer Nelly Furtado would headline festivities on Saturday 1 June. The occasion will also mark her Hoopla debut and will be sure to include such hits as 'Promiscuous', 'Maneater', and 'Say It Right'.
Meanwhile, Jessie Ware will take to the Hoopla stage for a set on Sunday 2 June after making her debut in 2022 as a 'special guest'.
The Mercury Prize nominee said on Tuesday she was "honoured" to headline Mighty Hoopla.
"It's such a special festival full of joy and fun and I guarantee I will give you that in abundance. Thank you so much. It's an important festival. They know how to throw the best party.
"To be a headliner is a massive deal. I can't wait to bring the fun, the joys, the pearls, and a whole lot of dancing to Brockwell Park. Thank you so much Mighty Hoopla."
And the lineup doesn't end there!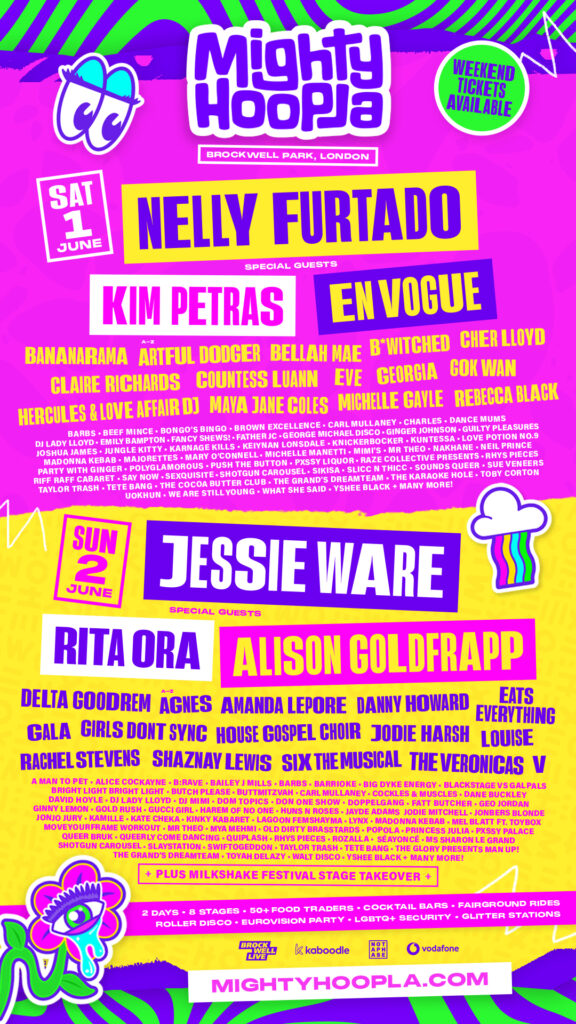 Also gracing the Hoopla stages will be Kim Petras, Rita Ora, Rachel Stevens, Alison Goldfrapp, Louise, and many, many more! 'Friday' singer Rebecca Black will even make an appearance after releasing her debut album, Let Her Burn.
The Bump returns once again with a brand new stage. The electronic underground icon Maya Jane Coles will headline on Saturday while globetrotting DJ and producer Eats Everything closes the stage on Sunday. Jodie Harsh, Gok Wan, Georgia, Gala, Amanda Lepor, Joshua James, and more will also perform.
Queertopia, a new addition to 2024, will highlight emerging talent such as Grammy winner Kamille, Geo Jordan, and Bright Light Bright Light.
And of course, the Pleasure Palace will profile some of the world's best and most diverse queer nightlife, cabaret, and drag performers.
Festival organiser Glyn Fussell said: "It's hard to get bigger, queerer, and more colourful each year, but I think we've done it in 2024. I have never been prouder of a lineup and there really is something for everybody."
Tickets are already selling out fast with Saturday tickets currently starting at £79.50 and Sunday tickets from £69.50. Weekend tickets start from £129.50.
Book tickets here.