12 stunning illustrations by Alistair Stuart celebrating sexuality, queerness, Heartstopper, and more
These are gorgeous!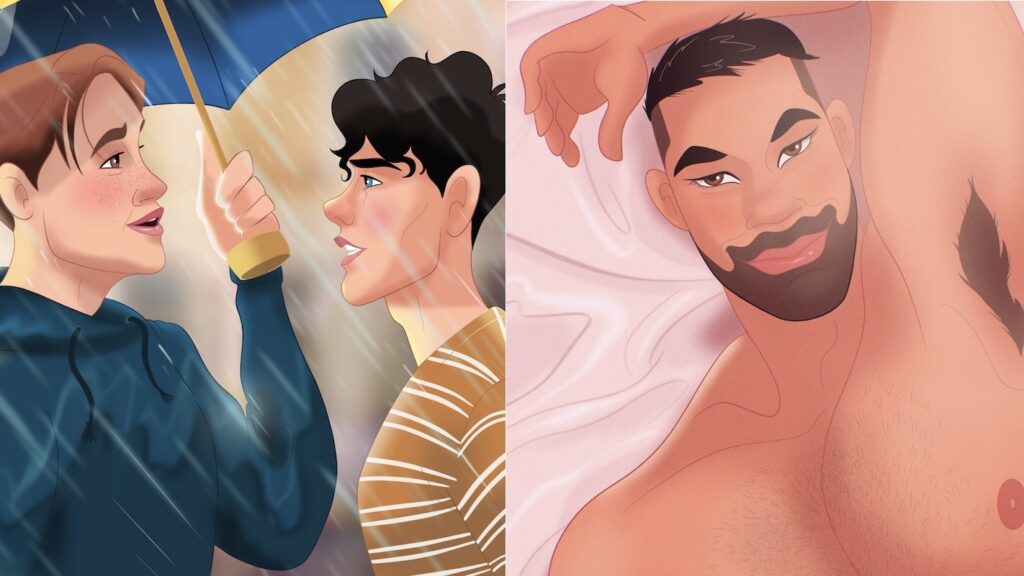 We are obsessed with Alistair Stuart's illustrations! The Cardiff-based freelance artist's designs positively radiate with life and vibrancy while also bearing a pleasingly retro feel.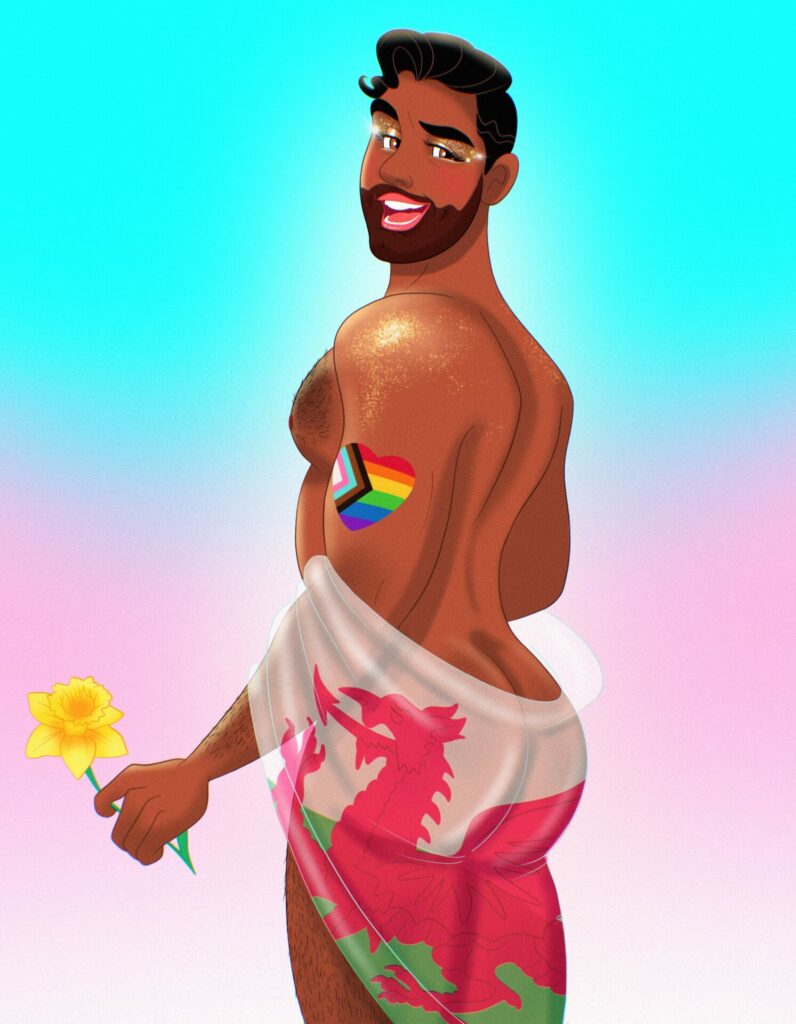 "I'm not sure I chose this style so much as I grew into it," Alistair told Attitude. "My early work was much more simplistic and had a Tin-Tin quality to it. I'm a child of the 80's and 90's so I've been inspired by old-school Disney animation, as well as Don Bluth, Quentin Blake, Hergè, and an array of contemporary artists from Instagram."
Some images, like that of Heartstopper's Nick and Charlie, capture the beautiful and delicate innocence of their subjects. Meanwhile, others boast an explicit sex appeal that gets us a little hot under the collar to say the least. We also love how they're accessible to everyone, particularly the queer community, which is something Alistair is really proud of.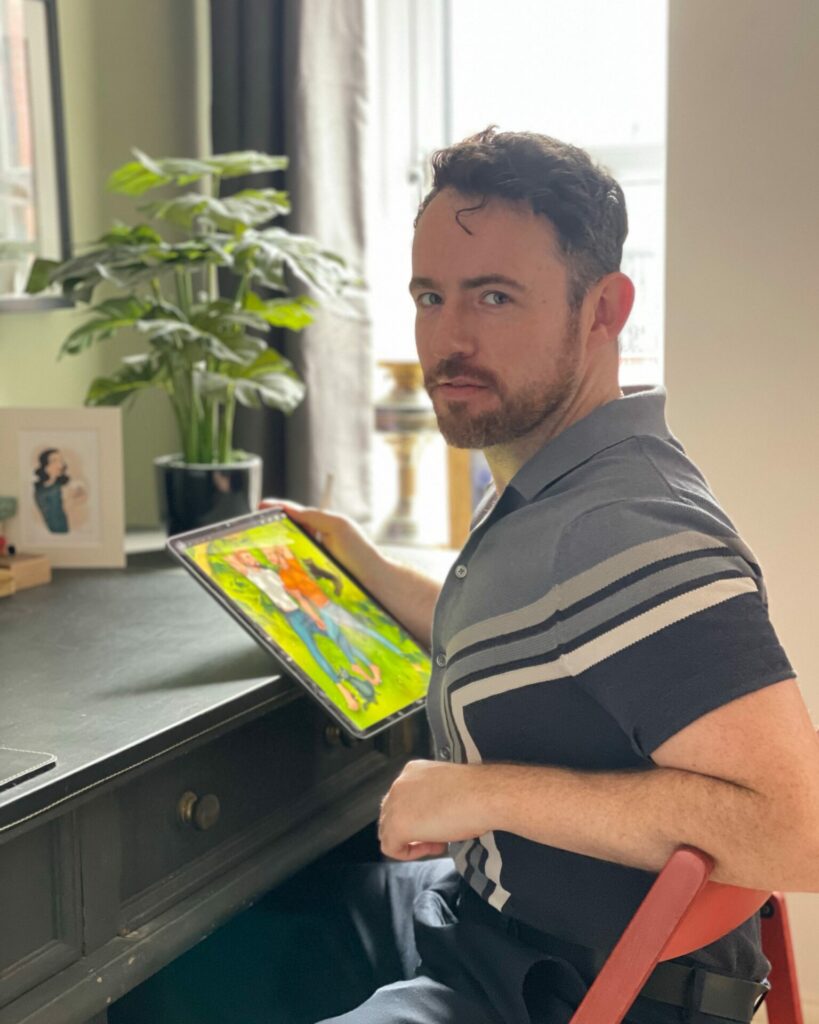 "I enjoy drawing people. I'm particularly interested in capturing everyday moments of intimacy between queer people.
Alistair says that the joy of freelance illustration is that the work is so diverse with each project bringing different challenges. As a jobbing illustrator, Alistair is open to all sorts of gigs and thrives on the variety. As you can see!
"I love the fact that I never know what's coming next; whether that's the scale of the project, the type of work I'll be undertaking, or the kind of people I'll be working with."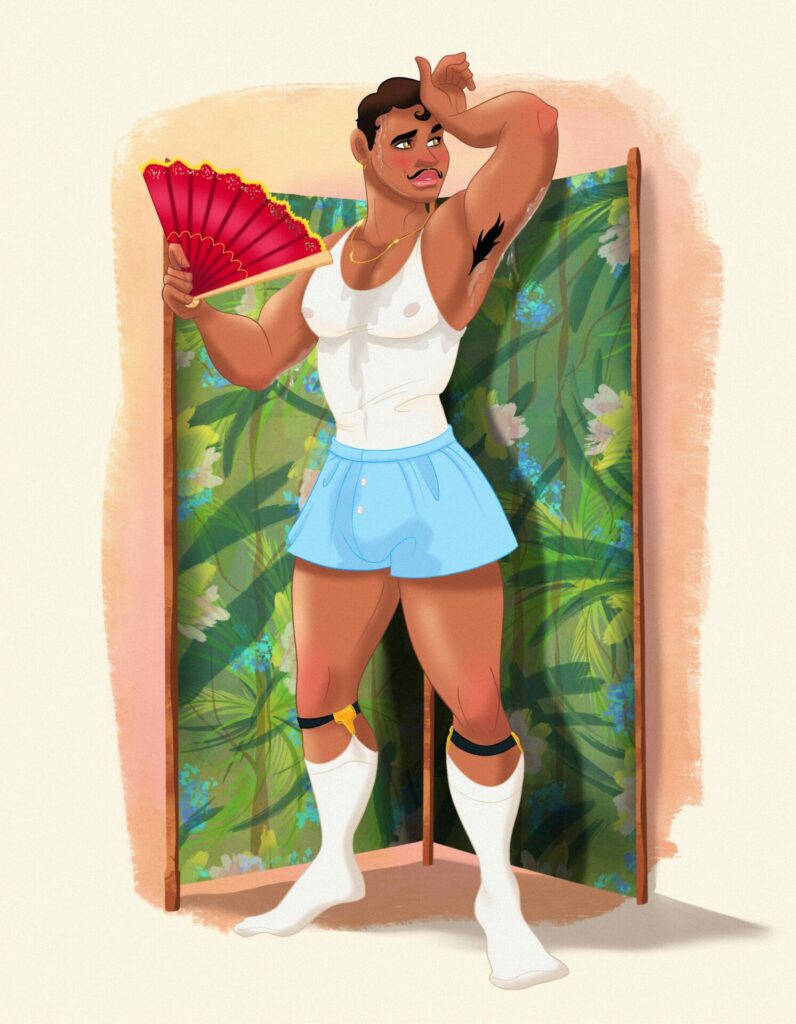 Alistair started his illustration career a decade ago designing a small range of sartorial greeting cards which he sold at every gift fair and independent shop he could get into.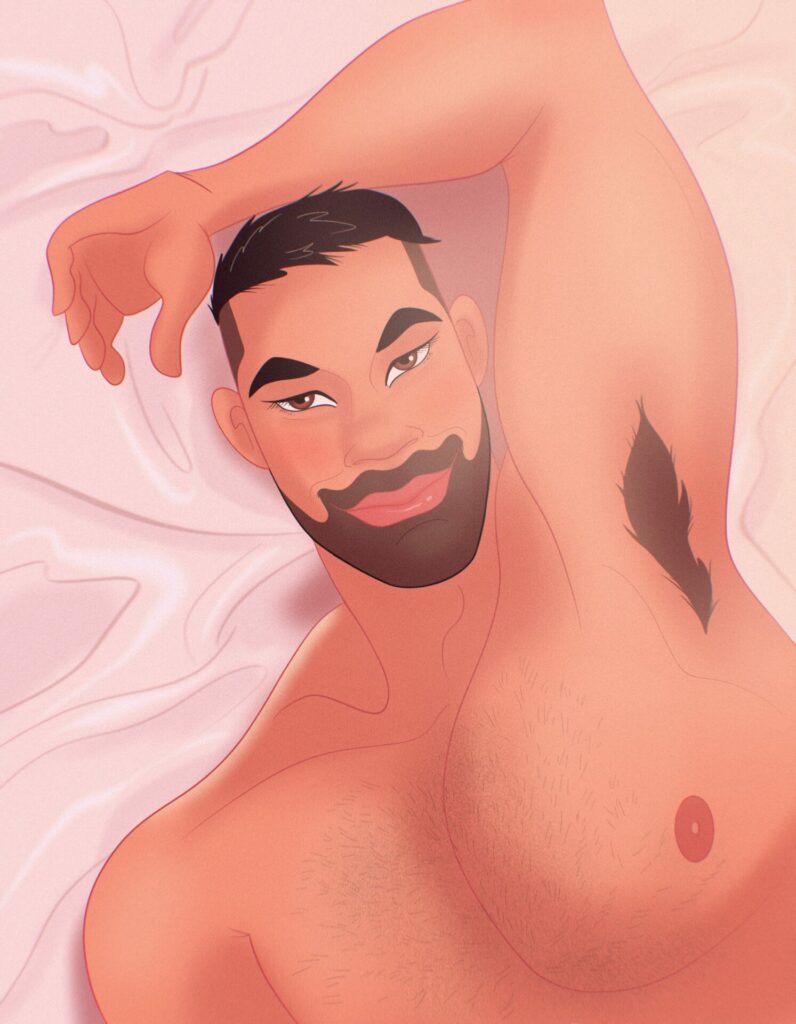 At the time he was still working full-time in the NHS as a medical secretary. But in his spare time, Alistair trained himself and honed his skills, and gained invaluable experience in dealing with feedback.
From there, people began to request private commissions, and through word-of-mouth, Alistair built up a wider client base.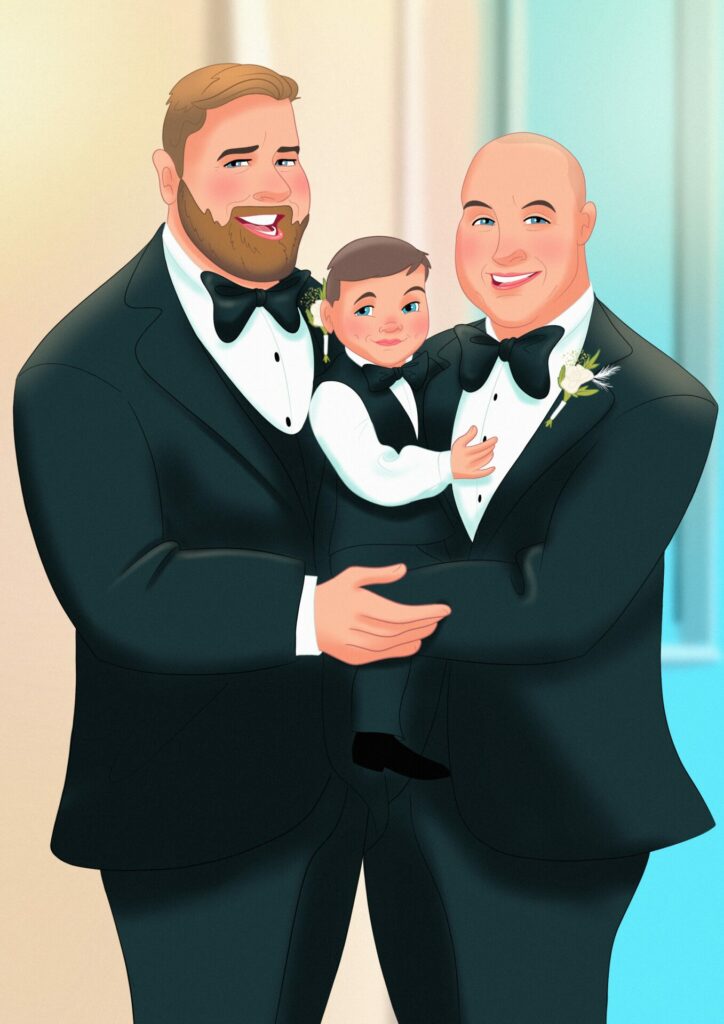 Over the past few years, his career has been galvanised thanks to Instagram, where Alistair often shares his work including his widely shared illustration of Lady Gaga from her performance at President Biden's inauguration.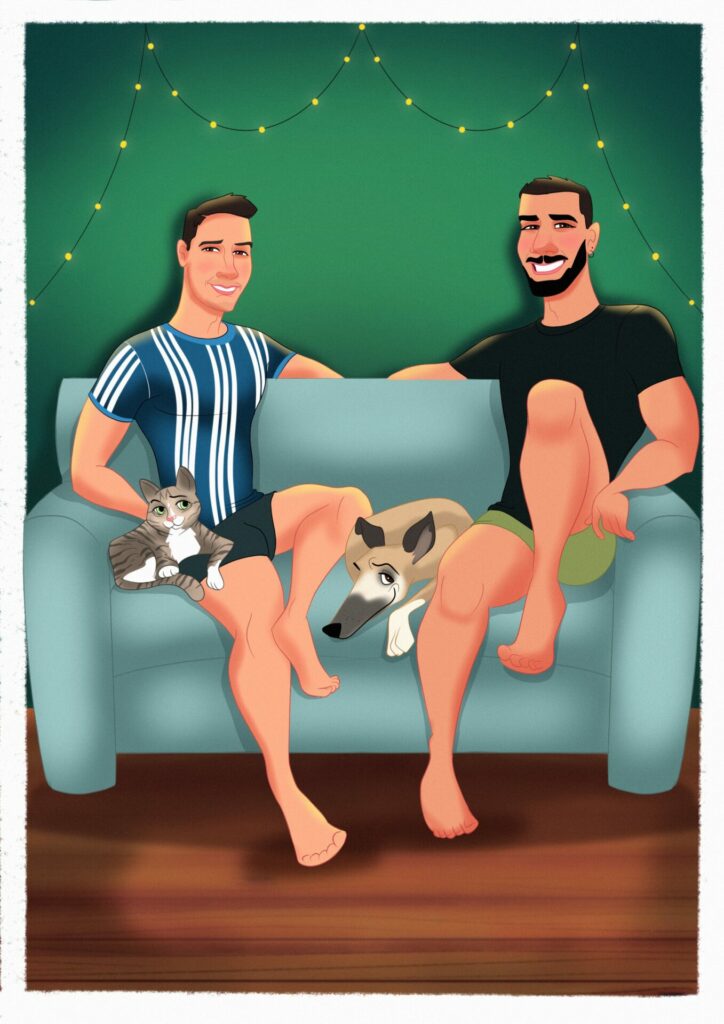 Now Alistair boasts clients all over the world including the US and Australia. There are pitfalls, of course, such as the dreaded algorithm and growing queer censorship, but overall, it's been a huge help to his career.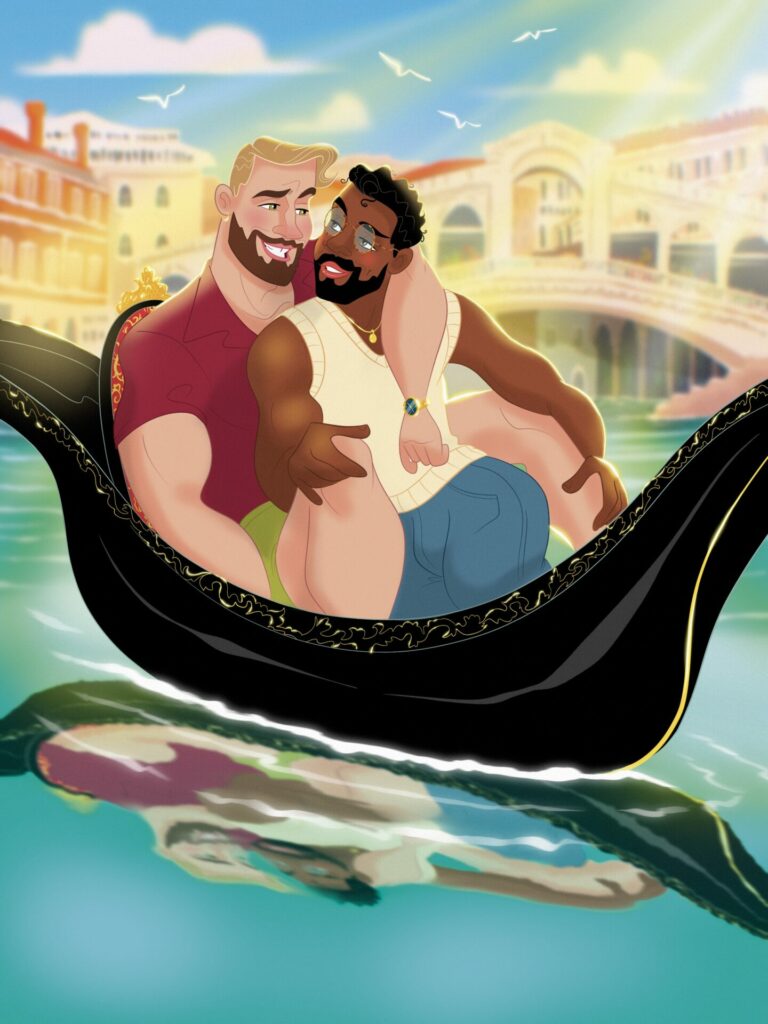 "Occasionally, an illustration of mine will strike a chord with a lot of people and it's great to see the positive feedback happening in real-time. There are some negative comments about my work but that's the great thing about art: it's subjective."
Check out more of Alistair's work here and at @slightlywobbly.