Teenage gay couple 'threatened with gun' during alleged homophobic incident in Dorset
By Will Stroude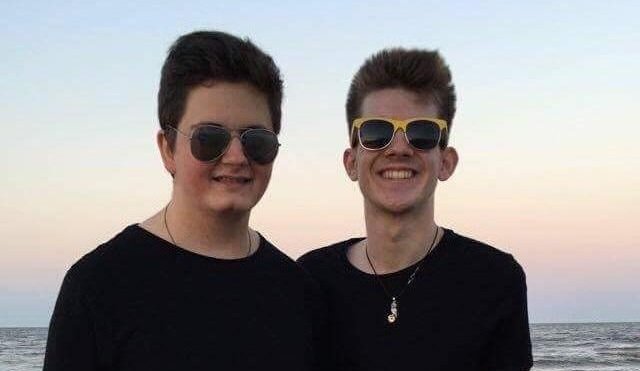 A gay couple from Dorset were allegedly subjected to homophobic abuse and threatened with a firearm during a homophobic incident in Poole last week.
Darren McSwiggan and Michael King, both 18, say they were walking through Poole in the early hours of Monday, September 26, when a man began shouting homophobic abuse from a car.
Darren told Bournemouth Echo: They just pulled up next to us and started shouting some really horrible things.
"But then it took a really frightening turn when they started waving this weapon at us that looked like a gun.
"I was so scared I really thought they were going to kill us but thankfully they just drove off."
Michael was visiting boyfriend Darren as he begun his university studies in Bournemouth when the alleged incident occurred.
"Now Michael says he doesn't want to come back down here to visit me because of what's happened," Darren continued.
"I just really can't believe what happened. I've never experienced any kind of homophobic abuse before and was shocked that it happened during my first couple of weeks at university.
"It's now made me feel quite uneasy about going out in the area – especially if I'm with Michael."
A spokesperson from Dorset Police confirmed that the incident was reported to the police, but that no arrests have been made.
"It was reported two 18-year-old men were walking along the pavement when a car drove up to them," they said.
"The driver shouted homophobic abuse toward the pair and then threatened them with what was believed to be a pistol.
"The victims were not physically injured in the incident."
More stories:
Making history: The new generation of black LGBT+ role models
Brent Corrigan accuses James Franco's 'King Cobra' of showing contempt for gay culture