Jake Daniels' old school praises his 'inspirational bravery' in heartwarming message after he comes out as gay
The 17-year-old striker has had many tributes and messages of support since coming out as gay.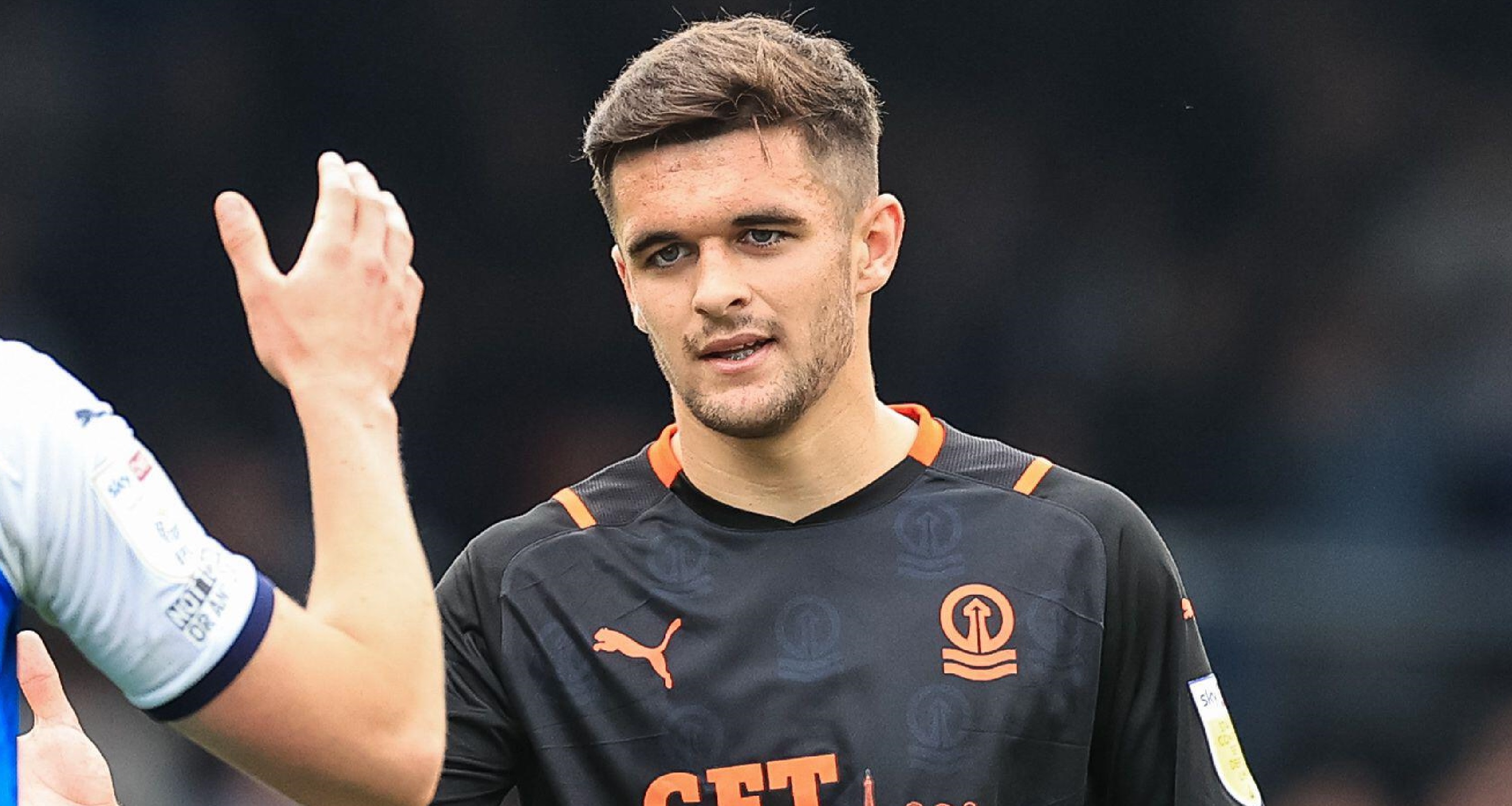 Words: Alastair James; pictures: Alamy
The school of the openly gay footballer, Jake Daniels, has paid a heartwarming tribute to their former student's "inspirational bravery" in coming out.
On Monday (16 May) Daniels came out publicly as gay in an interview with Sky Sports. He said he was "confident and happy to be myself finally."
Posting its response on Twitter on Monday evening Montgomery Academy in Bispham, North Blackpool praised the 17-year-old.
"We are exceptionally proud"
"We should not underestimate Jake's courage to make such a statement and become only the second openly gay professional footballer," the statement reads.
Daniels joins the Australian footballer, Josh Cavallo, as one of two openly gay male pro-footballers in the world. In a statement, Daniels said he had been inspired by Cavallo, who in turn has said he is proud of Daniels.
The Academy's statement continues: "At Montgomery, we pride ourselves in celebrating our pupils' diversity and aim to recognise and nurture their talents. We would like to congratulate Blackpool FC on the support that they have given Jake on this momentous day.
"Jake has had an outstanding year, scoring 30 goals for the youth team, making his first team debut and now leading the way for change in his profession. We are exceptionally proud to call him a member of the Montgomery Family and look forward to welcoming him back to inspire success in others," it closes.
Statement from Montgomery Academy regarding former student Jake Daniels @Jake_Daniels11 @BlackpoolFC pic.twitter.com/jltQpi3ZeU

— Montgomery Academy (@MontgomeryFCAT) May 16, 2022
In his interview with Sky, Jake said he first realised he was gay around the age of five or six and that he thought things would change as he got older.
He also says he felt like he needed to hide his identity in order to become a professional footballer.
"Because there's no one out it felt like I do need to hide it and wait until I've retired to come out but I just knew that was such a long time of lying and not being able to have what I want."
He also says he wants to be a role model for others and to make a difference. He's also aware of existing homophobia in the sport.
"I think that it is an easy thing for people to target. I am learning that, like, say I'm playing football on the field and they're shouting stuff at me, you are paying to watch me play football and I am living my life and I'm making money from it. So shout what you want, it's not going to make a difference.
"I can't stop people from saying that stuff, but I just need to learn for it not to affect me."
The Attitude May/June issue is out now.