Gen Z is the queerest generation yet. Why?
In partnership with mygwork.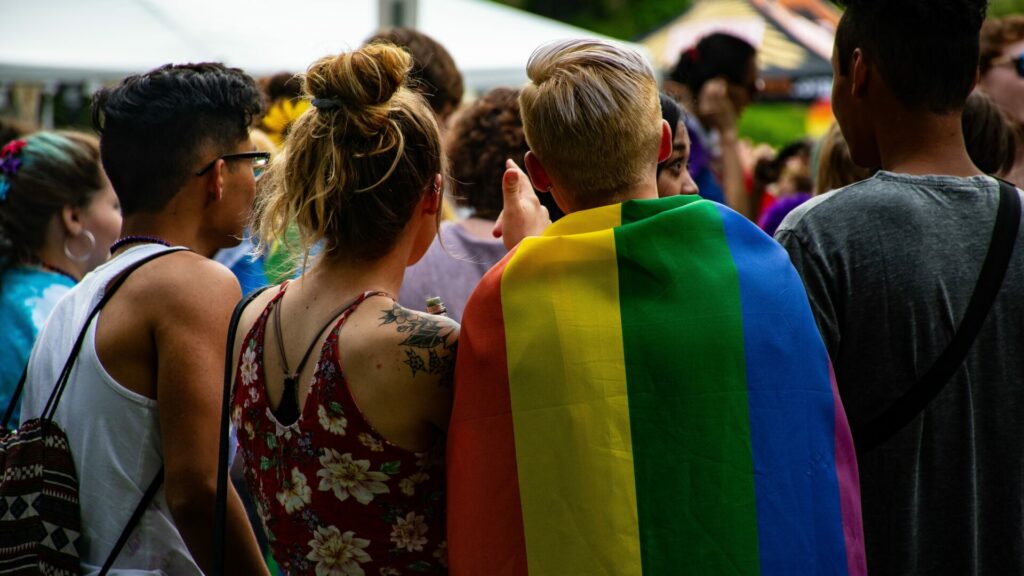 Zoe Bowen-Jones is the co-author of Beyond the Rainbow, published in 2022 by Unite, WPP's LGBTQ+ community.
In November 2022, WPP Unite released Beyond the Rainbow, a first-of-its-kind research study into the future of LGBTQ+ marketing. We asked 3,500 LGBTQ+ people across the UK, US, and Canada about their identities and relationships with media and brands.
And we replicated a finding from multiple other studies including the UK Census data, IPSOS, Gallup, and Global Web Index. This is that Gen Z is the queerest generation yet.

We found that Gen Z is 2.5 times more likely to identify as LGBTQ+ than the general population. They are 7.3 times more likely to identify as such than those over 65. The proportion of people who identify as LGBTQ+ is highest among Gen Z and falls in each subsequent age group.


But why? The honest answer is that no one knows for certain. However, over recent decades, there has been a gradual increase in social acceptance of LGBTQ+ identities, reflected in the data. So, what factors have made Gen Z so much more comfortable openly identifying as LGBTQ+ than generations before them?
From shame to celebration, legislative progress has shaped generational perceptions of queerness
If we look at the data across generations, it reads a bit like a timeline of queer shame.
The majority of the over-65s surveyed were born at a time when homosexual activity was illegal. Despite decriminalisation in 1967, 1969, and between 1961-75 in the UK, Canada, and the US respectively, the social and cultural acceptance of same-sex relationships took a long time to follow. Given they came of age in a society where homosexuality was largely confined to clandestine meet-ups, it's little surprise that just 3% of those over 65s identify as LGBTQ+ today.
Between decriminalisation during the 50s and 60s and the turn of the century, the LGBTQ+ rights movement gained traction. With Pride beginning in the 1970s, marches for LGBTQ+ civil rights gradually grew in support over time. This was, however, met with challenges. From the homophobic reporting of the HIV/AIDS pandemic during the 80s and the many LGBTQ+ people who lost their lives to the assassination of Harvey Milk in 1978, and legislation such as Section 28 prohibiting the "promotion of homosexuality" in UK schools. Among those aged between 40 and 65 who came of age during this time, 5-10% identify as LGBTQ+. The gradual increase across age groups points to the gradual changes in social attitudes following the decriminalisation of homosexuality.
The turn of the century marked a real milestone for LGBTQ+ rights. Movements across the UK, the US, and Canada to legalise same-sex marriage all gathered national support. This culminated in landmark legislation passing in 2005 in Canada, 2013 in the UK, and 2015 in the US. The youngest participants in our survey have grown up in countries where same-sex couples can stand up in front of their friends and family in celebration of their love for one another, where LGBTQ+ identities can be a cause for celebration rather than a source of shame. While it's important to remember that LGBTQ+-phobia persists, perhaps that helps us explain the growing numbers of openly queer people in Gen Z; shame has not forced them to hide.
We live our lives forwards but understand them backwards. Looking back at the milestone legislative changes that have shaped societal attitudes to queerness, we start to understand why Gen Z are the queerest generation yet.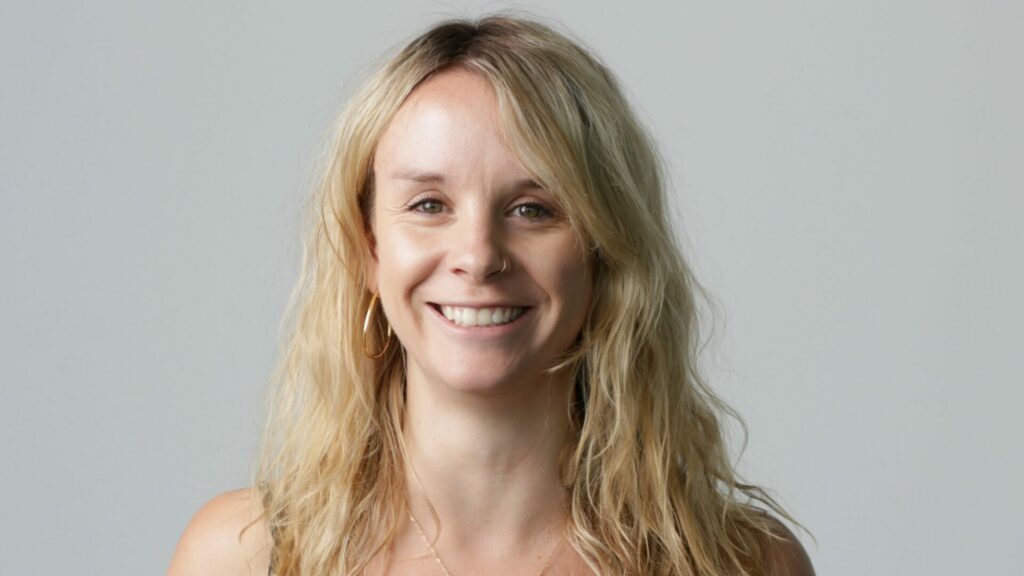 Digital platforms facilitate connection and community
It's impossible, however, to separate the impact of legislative changes from the impact of the so-called digital revolution. Queer people have always relied on and exploited media to bring communities together. The way they did this was completely transformed at the turn of the century. Online queer communities sprung up through early social platforms like Habbo Hotel, dating sites broke down geographical barriers, and online zines caused an explosion in the amount of queer content available.
Today, 96% of queer teens say the internet has helped them understand their own identity according to Stonewall's Staying Safe Online report. In Beyond the Rainbow, respondents reinforced this, talking about the sense of connection and community they get from various online touchpoints. From TikTok influencers to LGBTQ+ walking groups, they recognised the importance of these platforms to realise their own identities.
"I'm almost 70 years old. I did not have role models or even other people like me in the news or media. I think it's extremely important for youth to be able to see people of all colours and sexualities to realise they're not alone." – Beyond the Rainbow respondent
"You can't be what you can't see. We deserve content that tells our stories as full human beings." – Beyond the Rainbow respondent
The gaming world offers interesting ways for players to explore their identities. Often, the player controls the narrative, meaning they can bring in aspects of queerness through the storylines or characters. One Beyond the Rainbow respondent talked about "gender-f*****g" characters, where they subvert traditional notions of gender identity through characters in gameplay. More recently, franchises themselves have made queer-inclusive updates, meaning features explicitly facilitate queer exploration. For example, The Sims has made headlines for including a variety of romantic and sexual orientation options and Dragon Age for containing multiple trans characters.
From a media standpoint, Gen Z has grown up with an ever-increasing number of platforms that offer queer connection, community, and self-exploration. We found that among Gen Z, the vast majority of both queer (93%) and non-queer (85%) respondents actively seek out queer content in the media they consume. Given the apparent role that media plays in shaping queer identities, it seems clear that this visibility is a driving factor in why Gen Z are openly queerer than previous generations.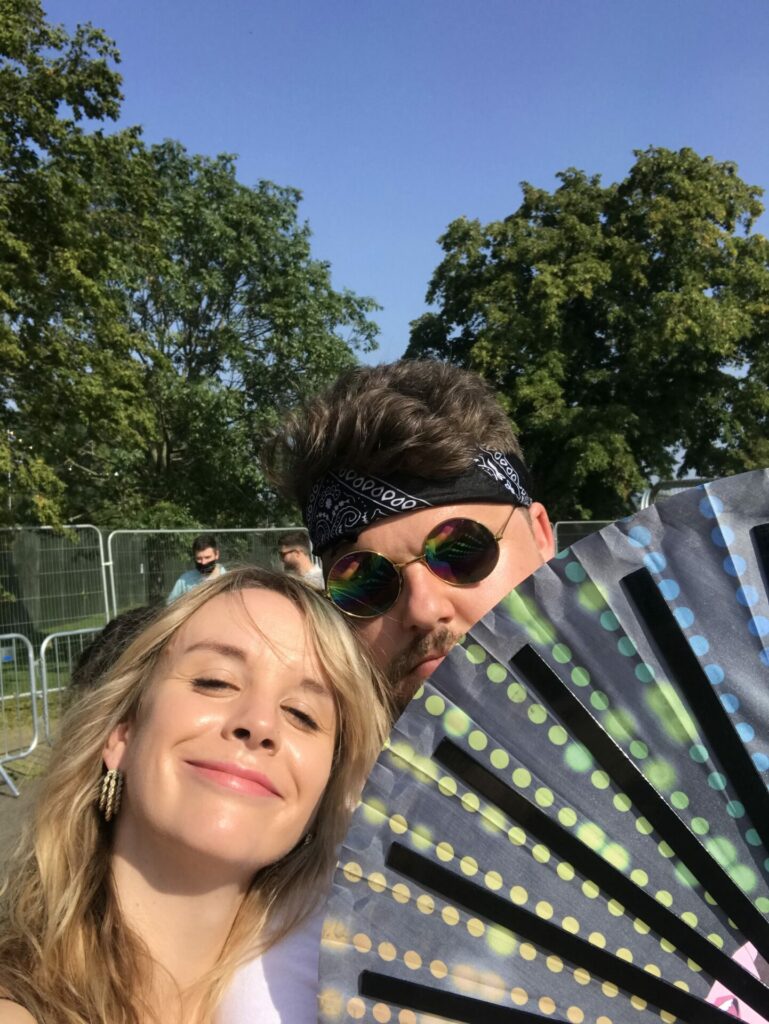 Mainstream representation follows suit
The updates from The Sims and Dragon Age are particularly interesting because they are examples of media brands changing their offer based on user behaviour. Since launching, The Sims has never had any restrictions on sexual orientation and, anecdotally, I know players have been exploring Sims' sexuality since it launched in 2000 (love bed anyone?). However, by explicitly adding the option to choose sexual orientation, The Sims is opening that possibility to all players. It's making this previously internal and individual behaviour a collective one.
It's not just The Sims though. More and more, queer content is driven by online behaviour. Games franchises, publishers, streaming services, brands, and many other media organisations, now look to online communities for inspiration, and that process has brought us some amazing queer content. One such example is 2022's wonderful coming-of-age drama Heartstopper which was born out of a Tumblr web comic by Alice Oseman.
For better or for worse, online platforms have also given people a platform to call out content they don't like. Sex and the City (SATC) has come into the firing line for many of its scenes. Not least Carrie's description of bisexuality as "just a layover into gay town." Inevitably this criticism has had an impact on representation. Whether it's out of a desire to improve queer representation, or, more cynically, a fear of being cancelled, content creators want a positive review.
Like many, I found the SATC spin-off And Just Like That's clumsy freefall into 'wokeness' a bit much. However, it feels undeniable that the two-way relationship between social platforms and mainstream content has contributed to significant improvements in representation in recent years. In fact, some of the highest-rated, most awarded TV programmes and films of the last few years have had queer storylines at the heart of them. Among them is Euphoria, The Last of Us, and Everything Everywhere All At Once to name a few.
All these factors are inextricably linked. Changes in legislation break down boundaries and allow queer communities to thrive. Online platforms create a space for queer communities to connect and, in turn, influence mainstream representation. Mainstream representation significantly impacts cultural understanding and social attitudes and can be a real factor in driving legislative change.
It's important to say that these changes are not "turning people queer." Over time, they've broken down boundaries and removed much of the shame attached to being queer. This has led to a world in which Gen Z can be queer and proud!
What next?
The Washington Post suggests this trend will likely continue and future generations may well be even queerer! I hope so. I hope everyone who is queer feels comfortable openly identifying as such. But there are still threats. Among them, anti-trans narratives pedalled by mainstream news publications, anti-LGBTQ+ groups growing in numbers on certain digital platforms, Florida's 'Don't Say Gay, Don't Say Trans' bill to name a few.
Since the dawn of the LGBTQ+ rights movement, the power of the media has been exploited. Its power, as I've argued, is demonstrated today by so many of Gen Z feeling comfortable in identifying as LGBTQ+. In the face of threats from anti-LGBTQ+ organisations, we need to continue utilising that power to ensure that progress continues.
So, to anyone with influence in the world of media and brands – whether you run a global studio, work for a big brand, or, like me, work at a media agency – I have three asks:
Understand what it means to be queer today. Talk to queer people, read research, and think about how you portray them. With such a significant proportion of Gen Z identifying as queer, if working on a Gen Z project, you're working on an implicitly queer project.
Don't fund hate. Think about what content and platforms you're funding and ensure they don't pedal hateful content.
Think beyond Pride month. Pride is a brilliant celebration for many reasons, but it's often exploited by brands as an opportunity to make money. If you want a place at the party, think about why you deserve it. What have you done the rest of the year to support the LGBTQ+ community and how can you highlight that at Pride?
The data referenced is from Beyond the Rainbow, WPP's Unite's research study into LGBTQ+ marketing and its future. Download the full report here.
WPP is a proud partner of myGwork, the LGBTQ+ business community. Find out more about job opportunities at WPP.