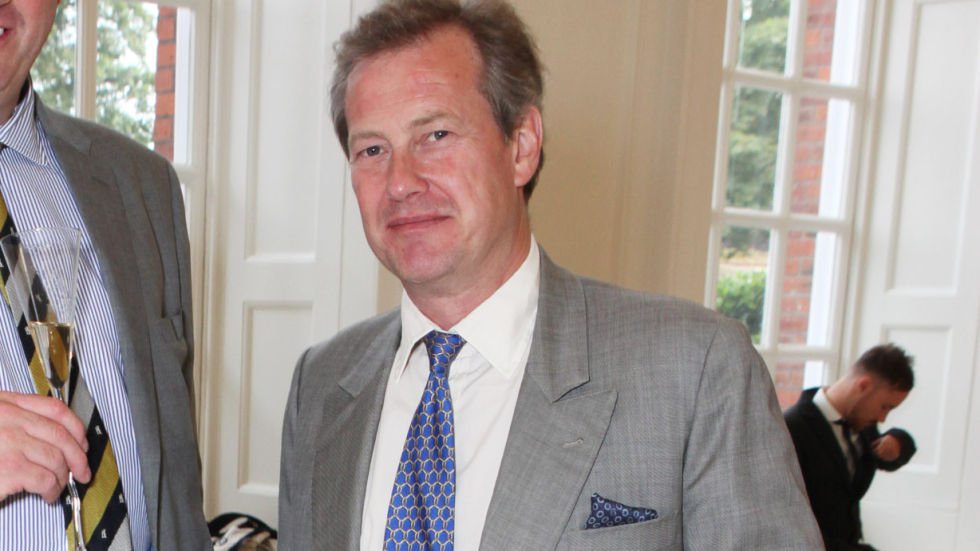 Queen Elizabeth's cousin, Lord Ivar Mountbatten, has just came out and revealed that he has found love.
Mountbatten is a descendant of Catherine the Great and the great-great grandson of Queen Victoria. He married Penelope Tompson in 1994 and the couple had three daughters together before they divorced in 2011.
Now, in an interview with the Daily Mail, Mountbatten has opened up about his experiences and recalls how he was "driven" into the closet.
He said, "I was driven into the closet by not wanting to come to terms with who I was and facing friends and family in the early years. I buried it."
Mountbatten also revealed that it wasn't because he was royal, it was because of the time.
"When I was growing up, it was known as 'the love that dare not speak its name'. But what's amazing now is how far we have all come in terms of acceptance."
The 53-year-old met boyfriend James Coyle, an airline cabin services director, last March when he was on holiday in Switzerland. The pair have been together ever since and Coyle has met members of the royal family and often socialises with Mountbatten's ex-wife and children.
"In an ideal world, I know the girls would like thie rmother and dather still to be together, but they love the 21st century family that we have built too," Mountbatten adds.
"Their father has a boyfriend – it's that complicated and simple. Finding James means I will not have to lie to anyone or grow old on my own."
Mountbatten states that he still isn't "100% comfortable" with being gay, but he is happier now than he's ever been.
More stories:
Troye Sivan jokes he 'looks good' as nearly nude photo leaks
Get the look for less: You guide to this season's best puffa jackets