Lady Gaga and Azealia Banks collaboration 'Red Flame' leaks online – LISTEN
By Will Stroude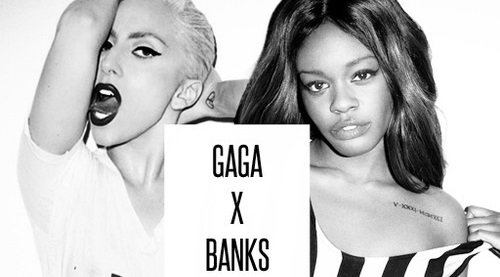 Rumours emerged a few years ago of a possible Gaga/Azealia collaboration being in the works for Gaga's ARTPOP – but it appears to be true.
A rough demo of the long lost collaboration, entitled 'Red Flame', has leaked online.
It is believed that the hip-hop-channelling track was originally intended for ARTPOP, but didn't make the final cut for the album.
Back in 2013, the controversial rapper took to Twitter and accused Lady Gaga of stealing a demo called Red Flame.
"Make sure u let them know where u got the title for red flame from. U stole that from the demo I sent u," she said in a (since deleted) tweet to Gaga. "You can have it. Plenty more where that came from. Seriously… This one is free. Next time I'm charging."
Lady Gaga is believed to release her long-awaited pop follow-up to ARTPOP within the next month, according to a radio host, but nothing is confirmed by the pop star herself.
Mark Ronson, who has worked closely with Gaga on her new project and described it to be "incredible".
"I can't wait until you can hear it because the music speaks for itself – some of my favourite musicians of all time are working on it," Ronson said earlier this month.
We think it's fair to say it's about time. Meanwhile, listen to the demo of Gaga and Azealia Banks' 'Red Flame' below:
Words: Bryan Bernal
More stories:
Is too much porn damaging your sex life?
BBC commentator brands Andy Murray 'not macho' for crying following historic Olympic victory