Cowbois: A first look at the upcoming 'big queer cowboy show'
Exclusive: Cowbois is "an exploration of honest desire in bodies free from the male gaze," says creator Charlie Josephine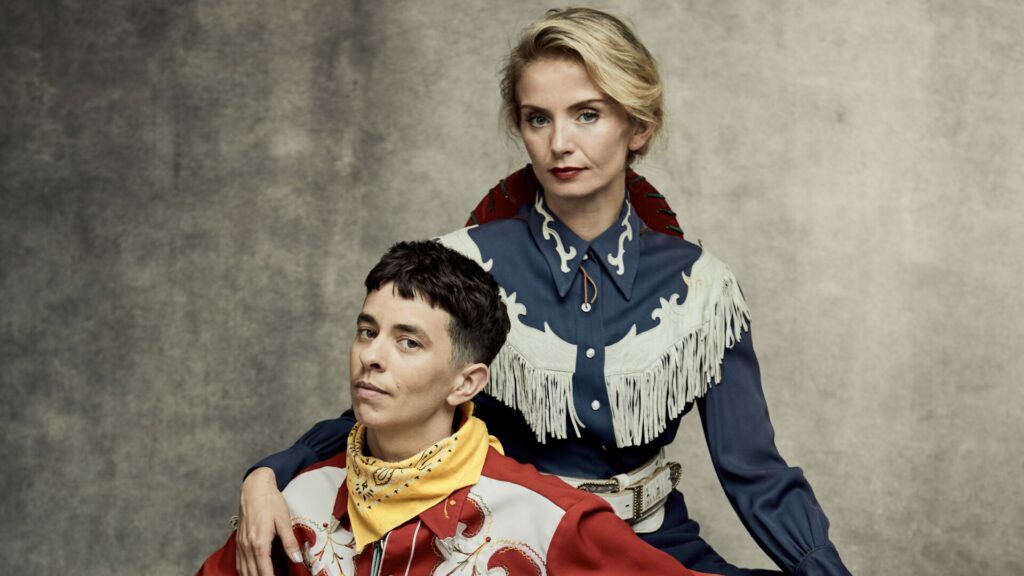 Attitude has been given an exclusive first look at Cowbois, the new play from the award-winning Charlie Josephine.
Last year, Josephine brought I, Joan to Shakespeare's Globe Theatre. Now they're back again with a brand new queer cowboy drama.
A synopsis for the show reads: "In a sleepy town in the Wild West, the women drift through their days like tumbleweed. Their husbands, swept up in the goldrush, have been missing for almost a year and show no sign of returning.
"In fact, the town is almost cut off from outsiders entirely, with only one drunken sheriff for protection. That is until handsome bandit Jack Cannon, a trans masc cowboy, swaggers up to the town's saloon, inspiring a gender revolution."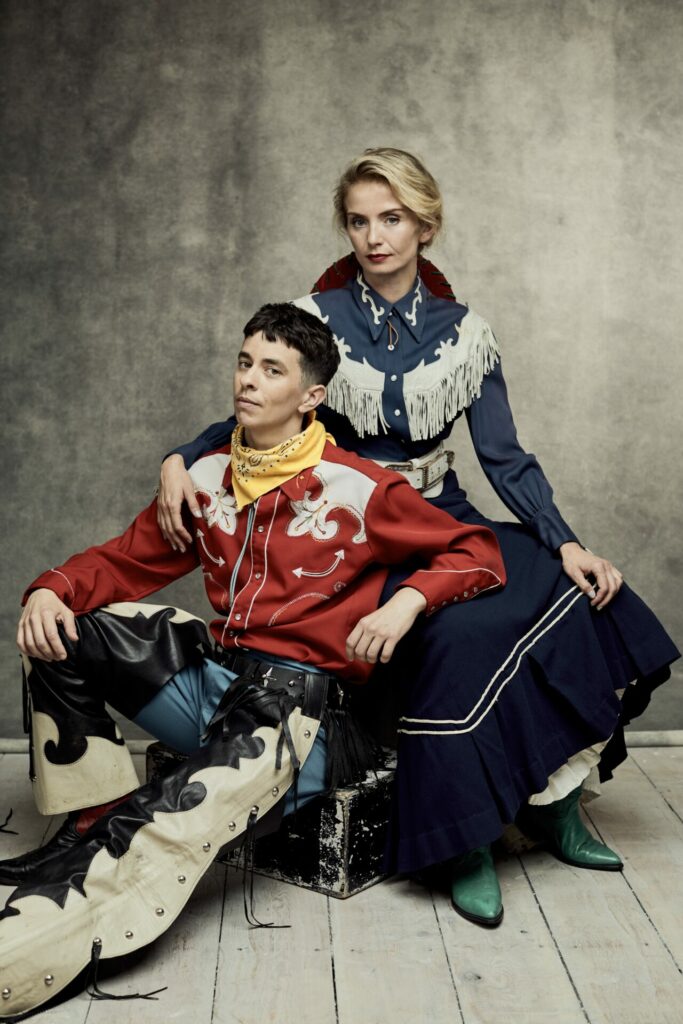 Speaking to Attitude, Josephine explained where the idea for Cowbois came from. They also discussed what it's about as well as looking at gender and identity through cowboys.
"Cowbois a big queer cowboy show. It's full of everything you'd expect from a western, but our lone ranger – Jack Cannon – is a gender outlaw who fights patriarchy and inspires a revolution in a town full of women.
"It's an exploration of honest desire in bodies free from the male gaze. When you're given space to stop worrying about being wanted, and connect with what you actually want. That's when things get really juicy.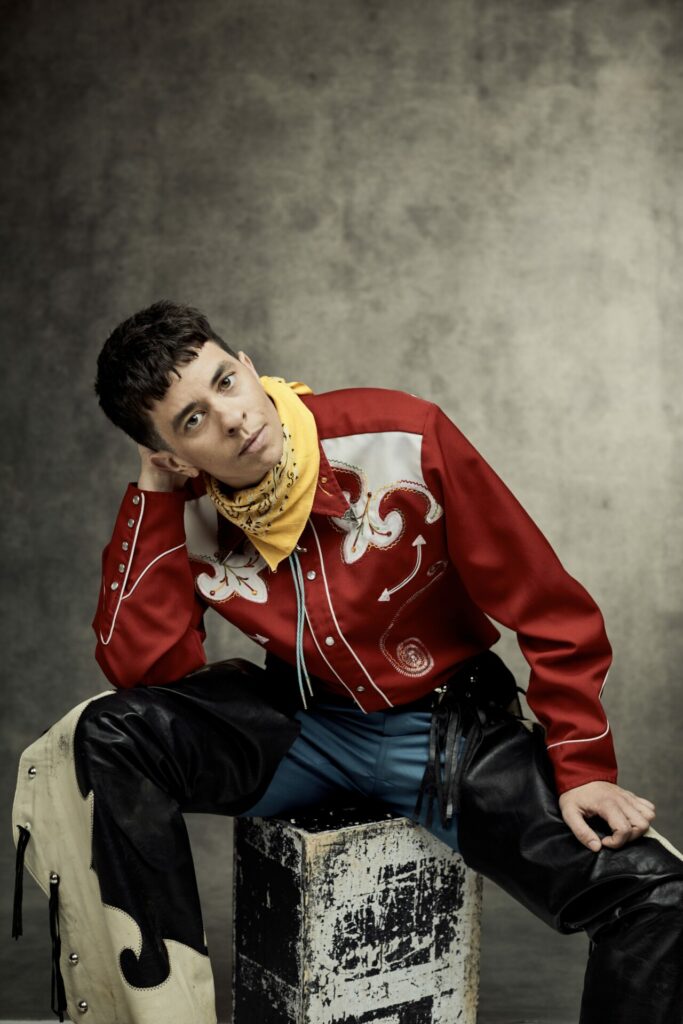 "I love cowboys. I wanted to be one growing up. As a young non-binary kid, searching for language to express my trans truth, and desperately seeking role models, cowboys were cool. I enjoyed using the iconic gesture and pose of a cowboy, the sexiness and swagger, as inspiration.
"This play is a love letter to the real-life trans masculine people in history whose stories have been ignored or erased. I also wanted to disrupt the Hollywood version of cowboys: the white cis straight men who are often misogynistic and racist. Instead, I wanted to write about sexy trans masculine cowboys and queer working-class women.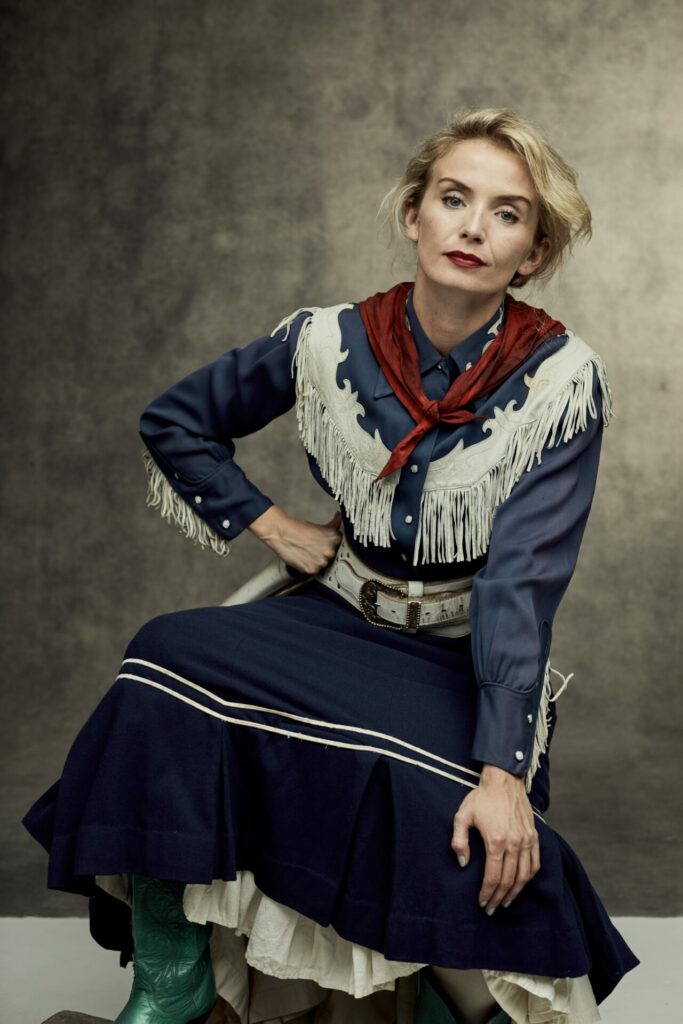 "Theatre can sometimes feel very pale, male, and stale, and I'm delighted our show is challenging that. It's mad exciting to be invited to make this big queer show with the RSC. We're enjoying the collaboration with the team here, and are also grateful for the support from Gendered Intelligence and All About Trans. The UK press is so loud with its transphobic violence, so I'm grateful to have the chance to write something unapologetically joyful."
Cowbois is playing at The Swan Theatre, Stratford-upon-Avon from Saturday 14 October to Saturday 18 November 2023. Get tickets here.
Words Charlie Josephine Images Henri T